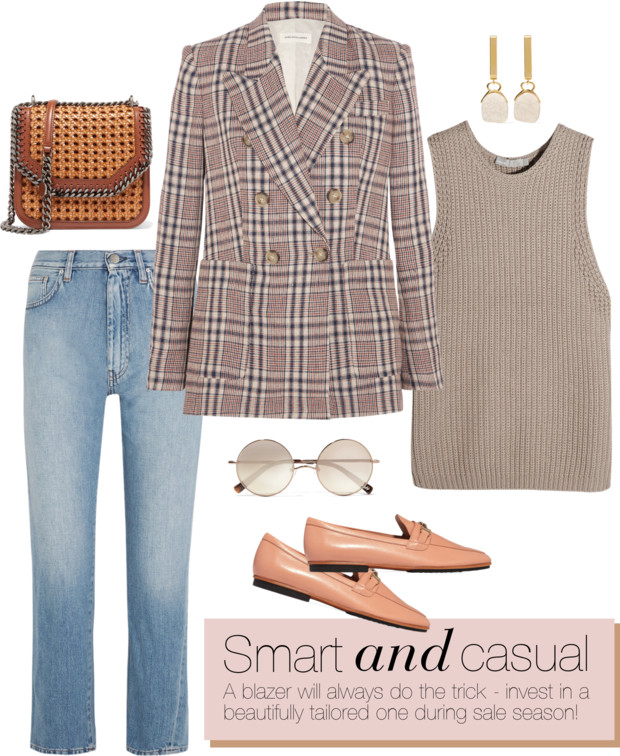 Clockwise from top left:
Purse // Blazer // Earrings // Knit top // Sunglasses // Loafers // Jeans
I'm head over heels in love with this sweet blazer! It strikes the perfect balance of masculine and feminine. This would be my ideal Spring look.
PS: The rose gold shoes I've worn many times are finally on sale here! It's one of my favorites from the season.