New York (Four)
February 17, 2014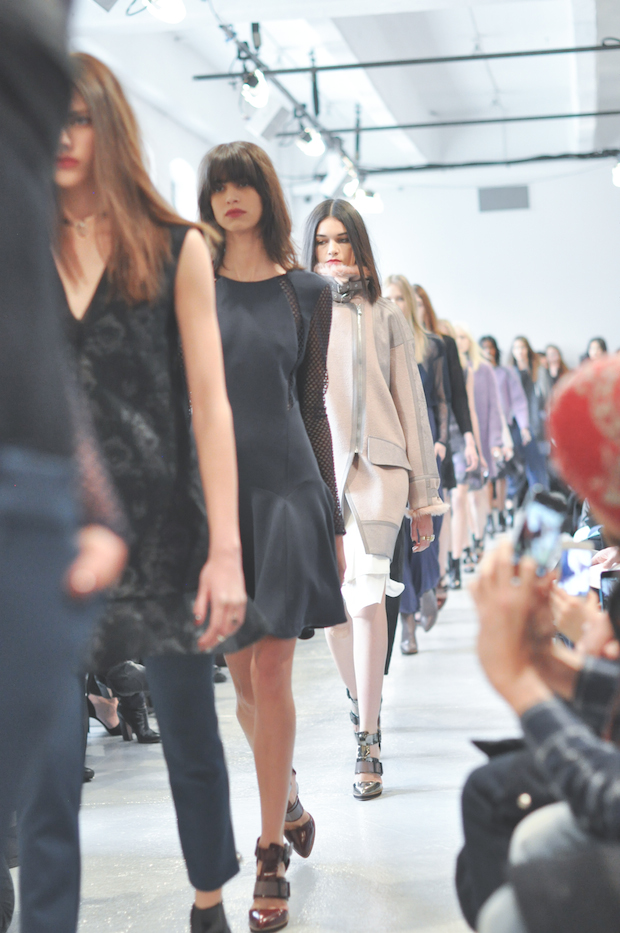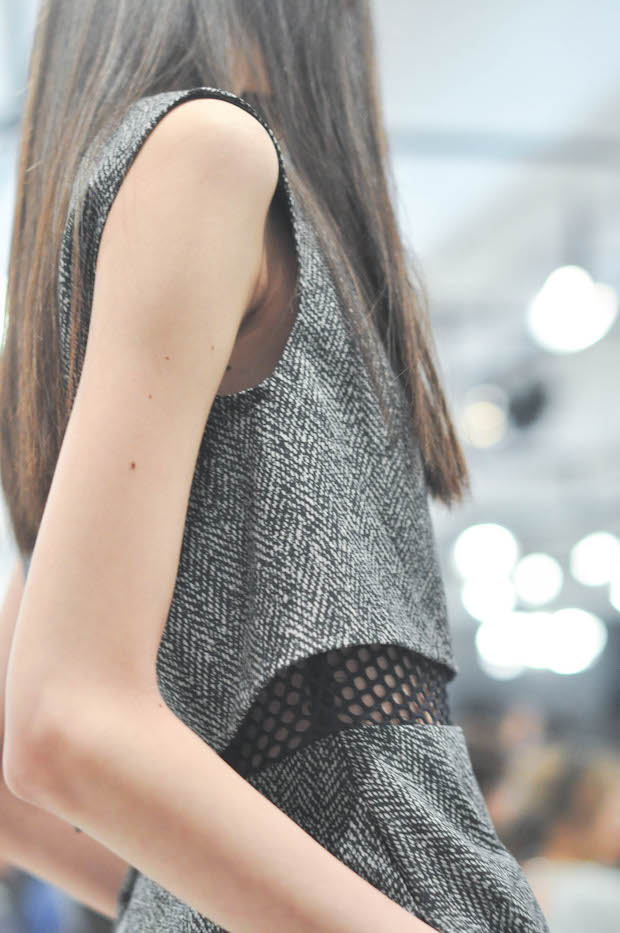 Rebecca Taylor was filled with rich shades of lavender and navy and, as always, the clothing was feminine and elegant. I loved the detail on this gray dress.
***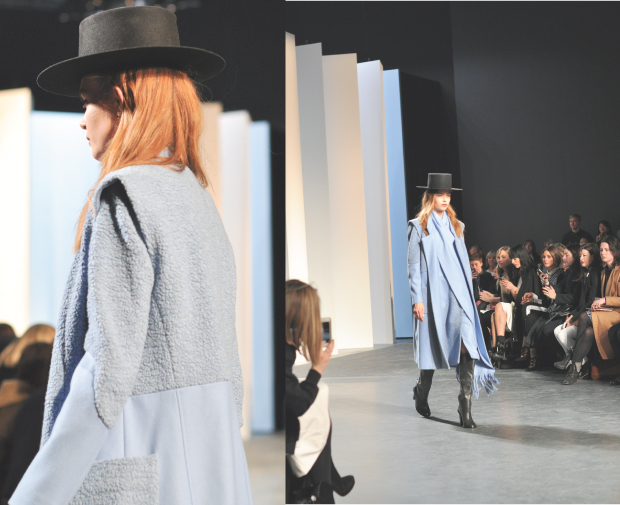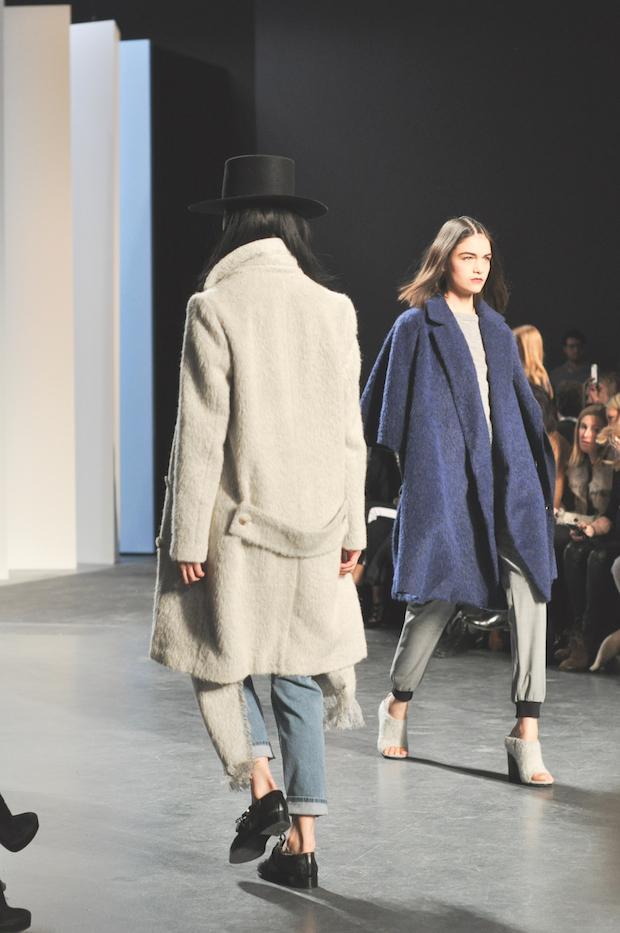 Tibi was an absolute dream for me – the coats, the hats, the heavy knit dresses… I can't wait for these pieces to hit stores in the fall!
***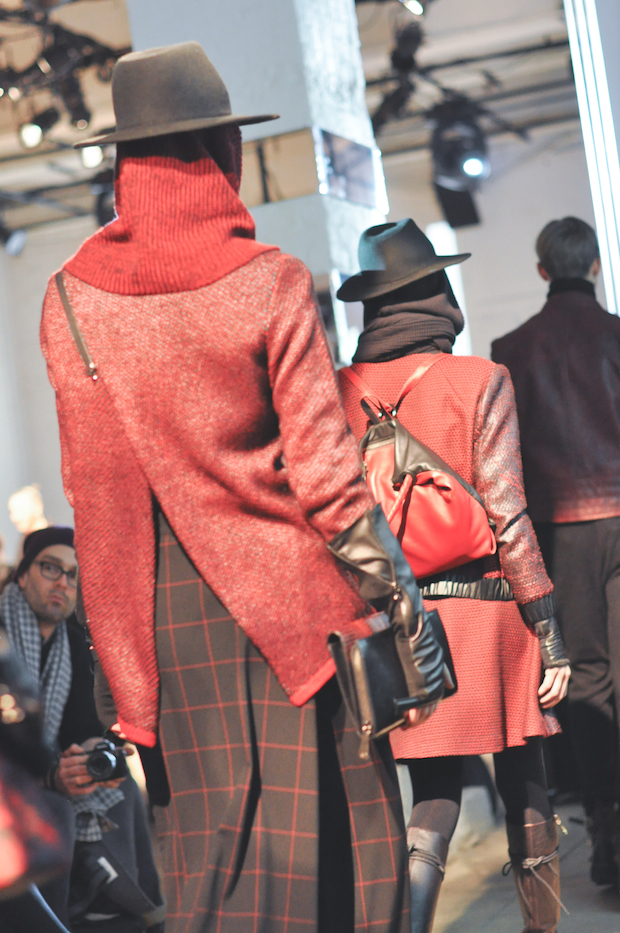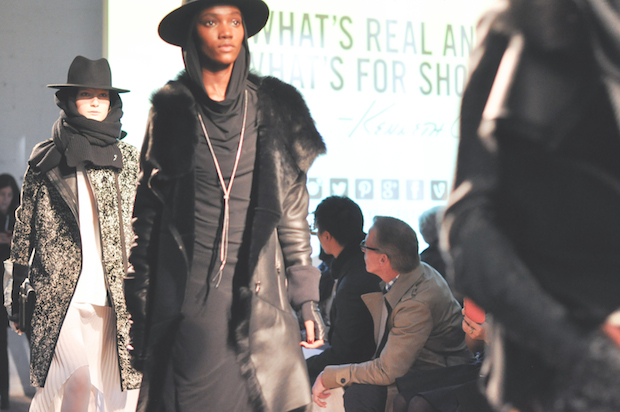 Kenneth Cole opened with a hilarious video starring Rachel Dratch and Alan Cumming (worth a Google search for a good fun laugh!). I wanted to walk out with those warm snood-scarf-hood combos!
***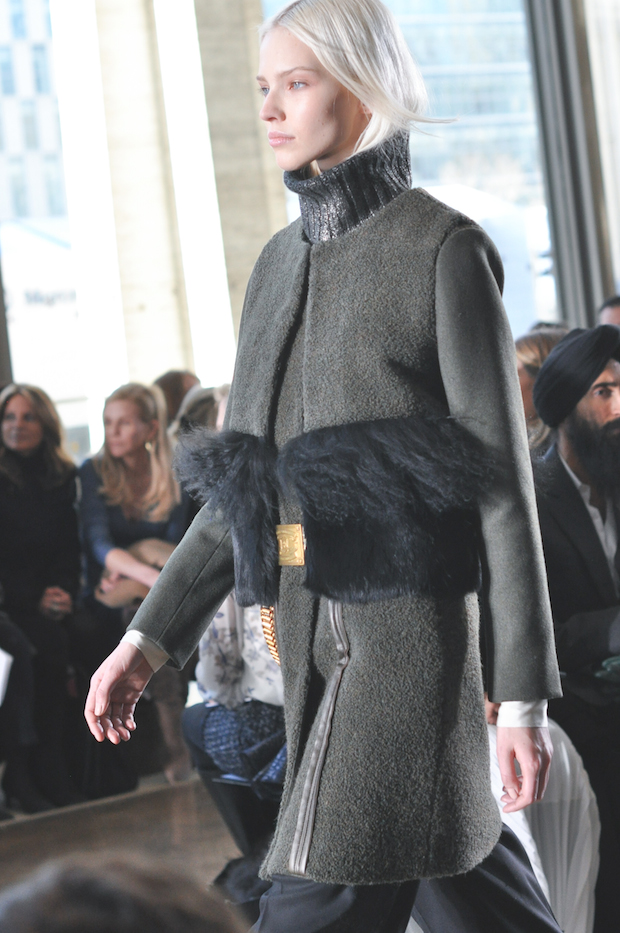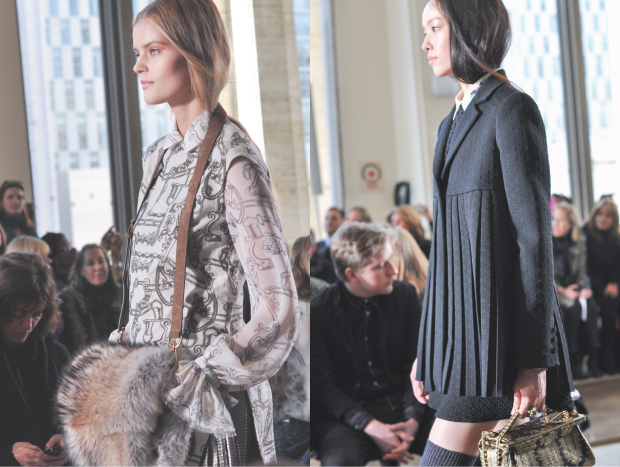 Tory Burch delivered my favorite collection of hers yet! The prints and textures were just fabulous – I'm definitely keeping my eye on the two looks above.
***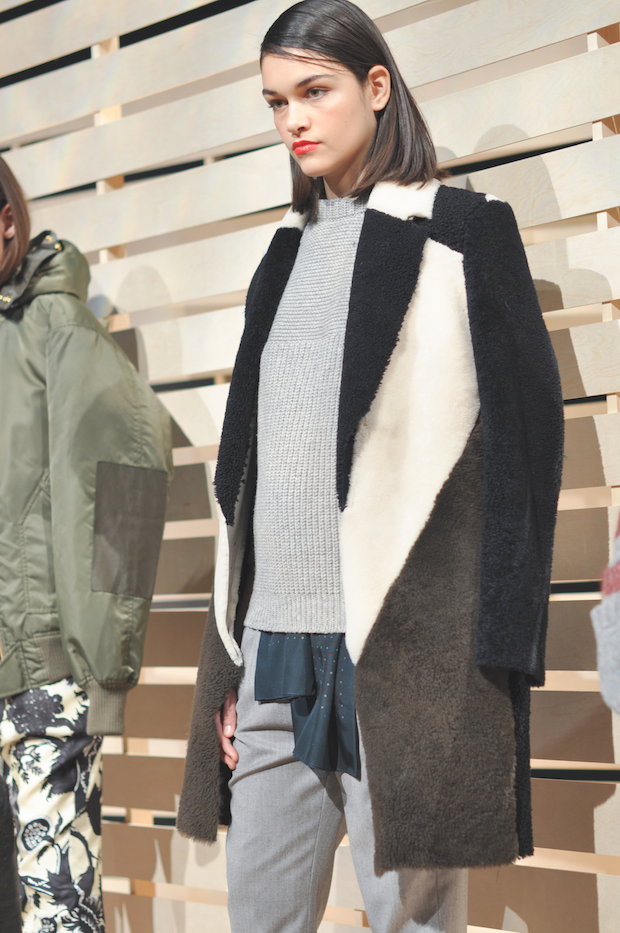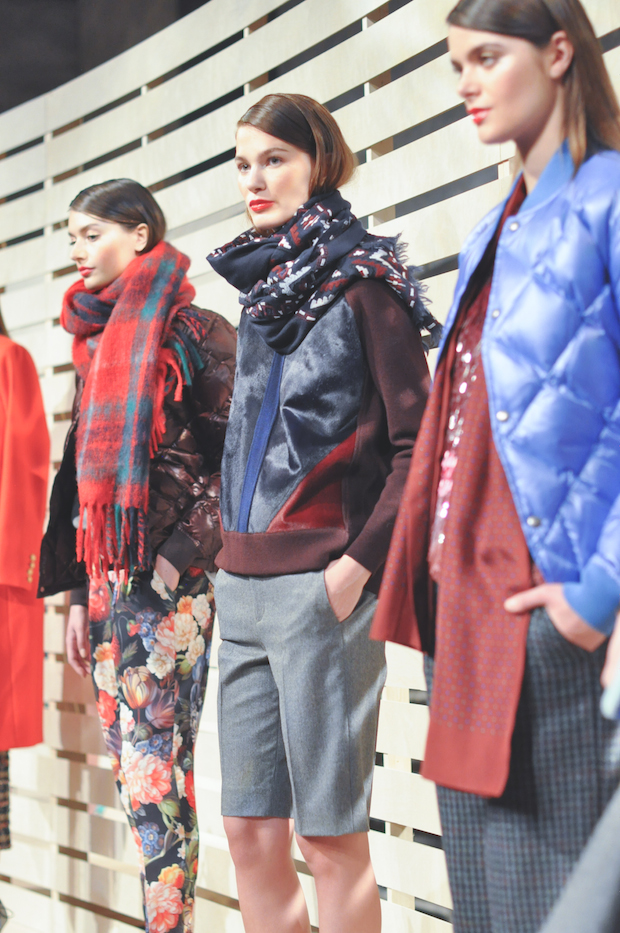 J.Crew is always an exciting way to end my trip to New York. I was surprised to find myself really glad that the abundance of sparkles we've seen in their last several collections were, in most part, missing. Lovely outerwear and cozy, sporty looks.
***
I also had the pleasure of enjoying Kate Spade's presentation (ladylike through and through) and Rebecca Minkoff's show (always so much more than just a show – a fun performance!). What another amazing experience and opportunity – I loved every second of my trip! Thank you so much for visiting and happy Monday!