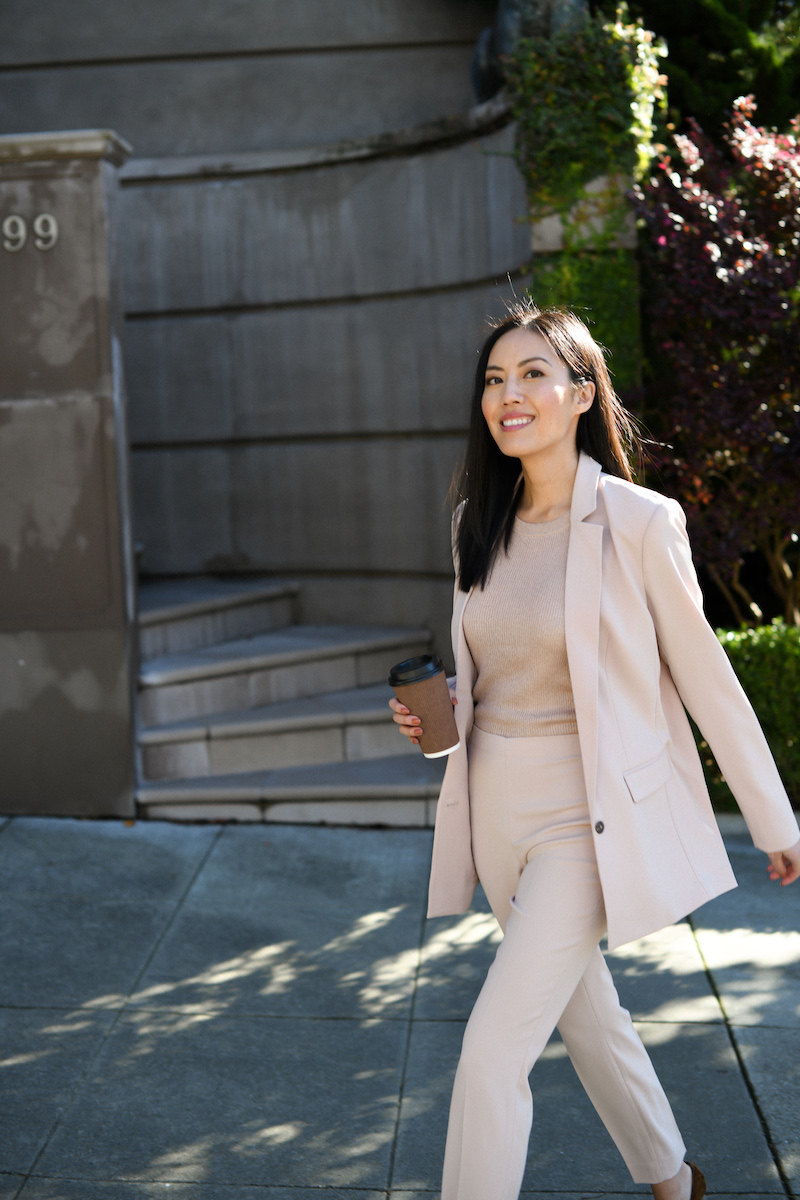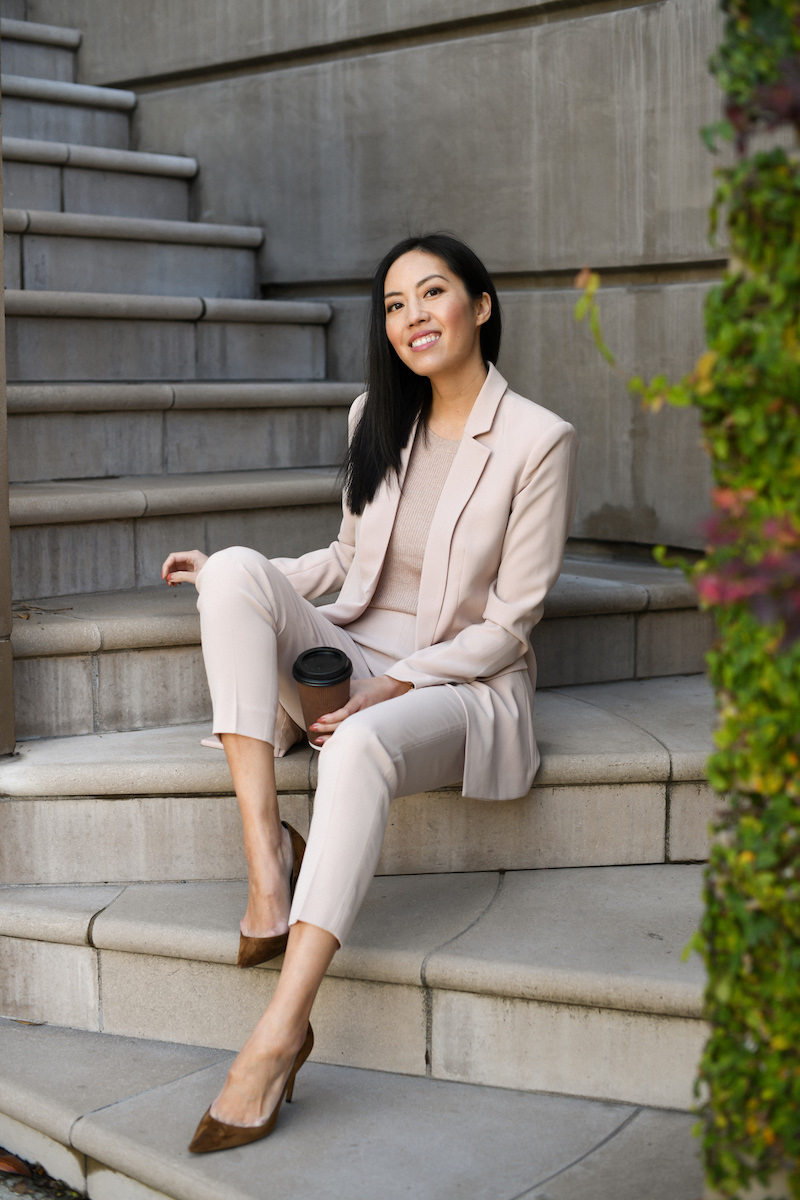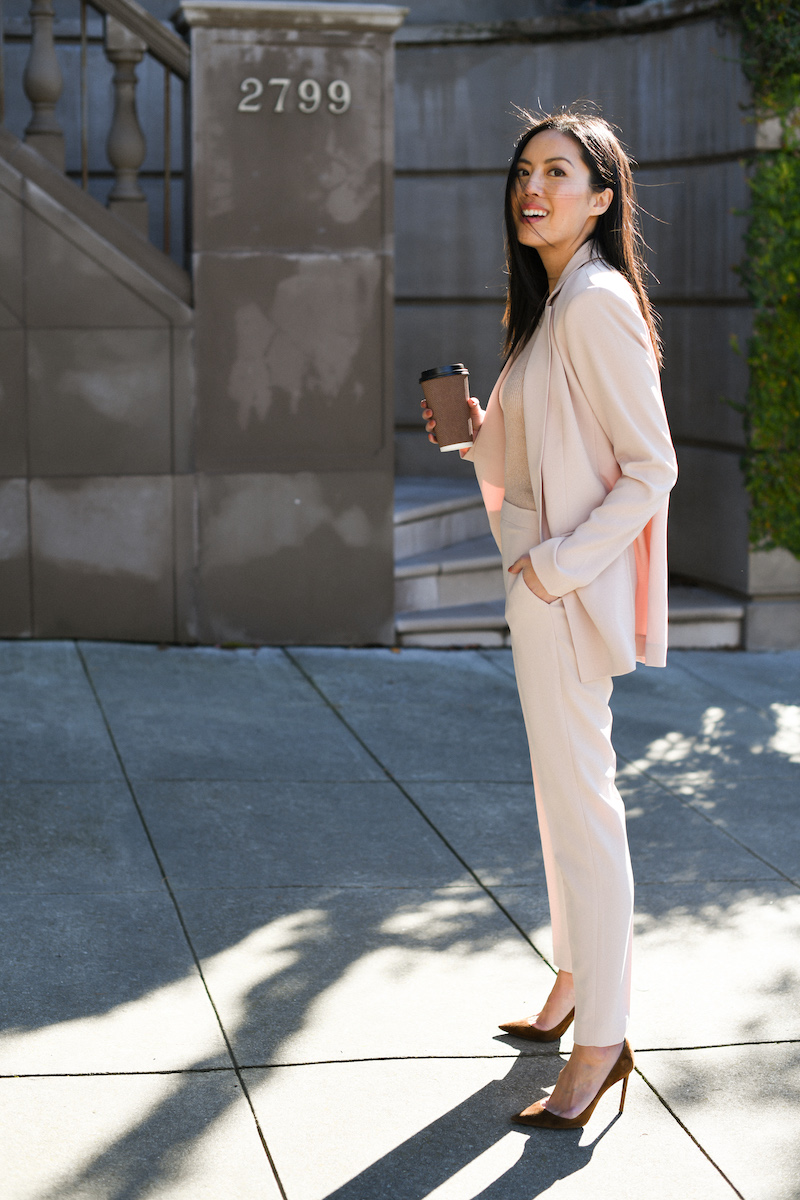 Suited up! This is such a modern and fresh take on a suit – the trousers are relaxed (there's even an elastic waistband detail on the back!), the blazer drapes effortlessly and it's in the perfect blush hue. Polished yet approachable – love it!
Wishing you an amazing weekend ahead, happy Friday!
PS: Thank you to Brochu Walker for featuring me in their #LifeofBW series! See it here.
***
Blazer (love the quality of this fabric! here | similar style for less here)
Top (old by Madewell | similar style I own in beige here)
Trousers (here | a tie-waist version for $39 here)
Heels (here | also in lower heel height here)
Weekend wishlisting – my consignment finds: