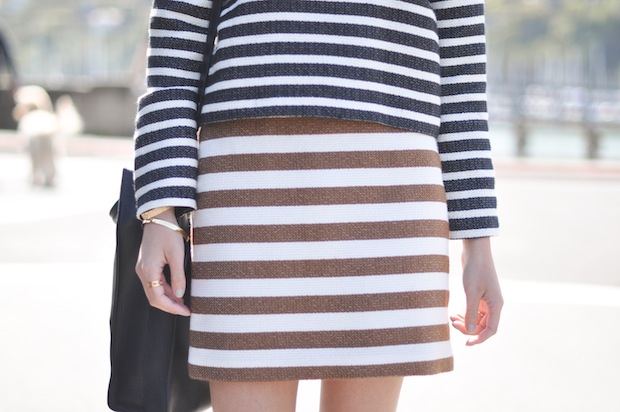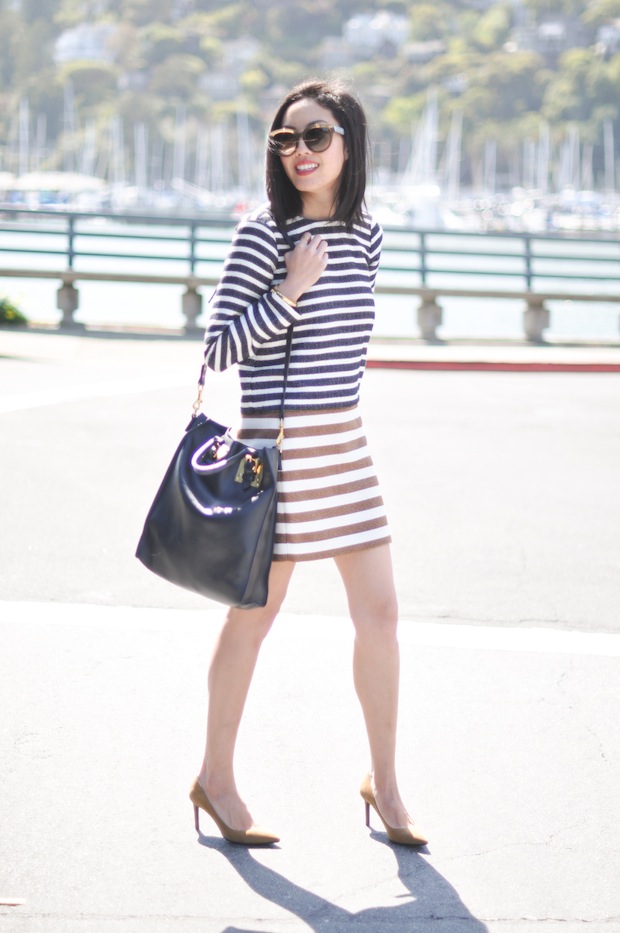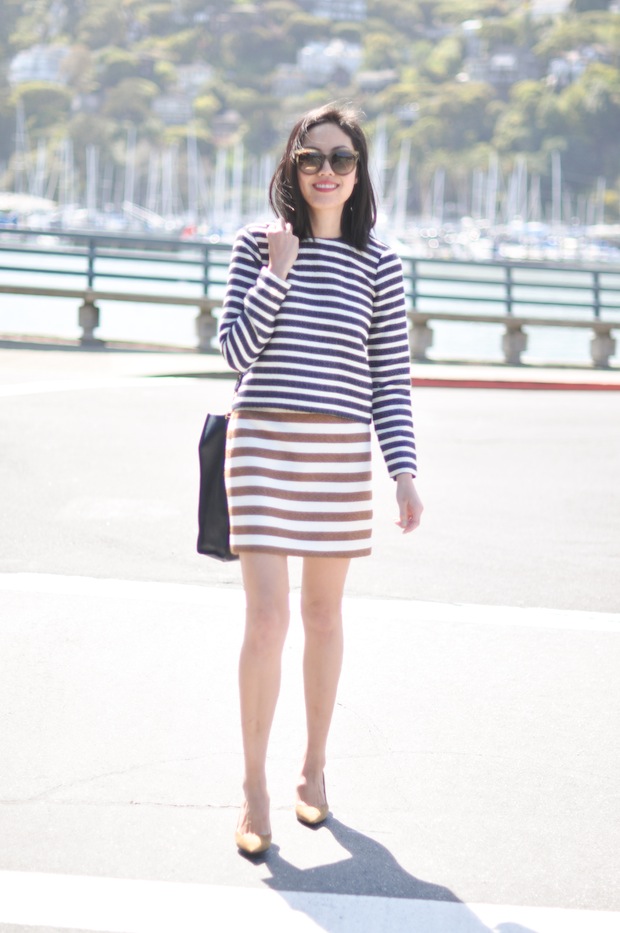 I'm thoroughly enjoying my new job and the flexibility I have while doing it! Suddenly it seems like all of the anxiety I had over making such a major industry change was unfounded. One day it might make sense to go back to the medical industry (it is, after all, where my passion lies) but now while I'm a new mom this just seems…right.
Sometimes the hardest decisions, in hindsight, were the right choices all along.
On that note, happiest Friday to you all! Thank you so much for visiting and hope you have a wonderful weekend!
***
Skirt – Banana Republic (here)
Top – Zara (here)
Heels – Saint Laurent (here)
Purse – Sophie Hulme (here)
Ring – Brandy Pham (here)
Bracelet – J.Crew (similar here)
Sunglasses – Celine
Nails – Chanel "Frenzy" (here)