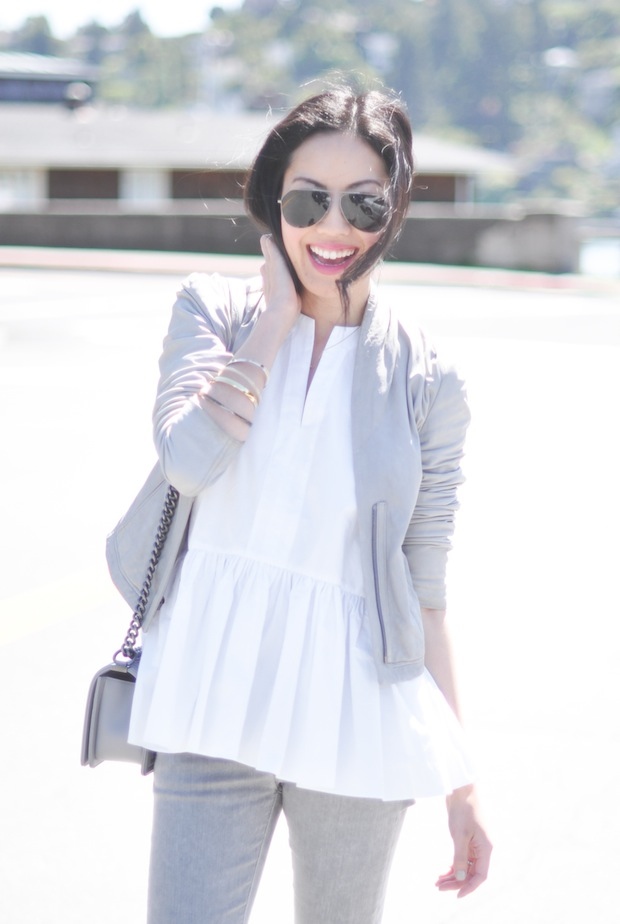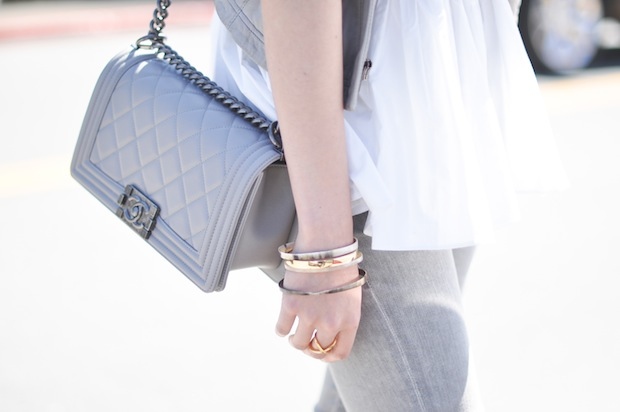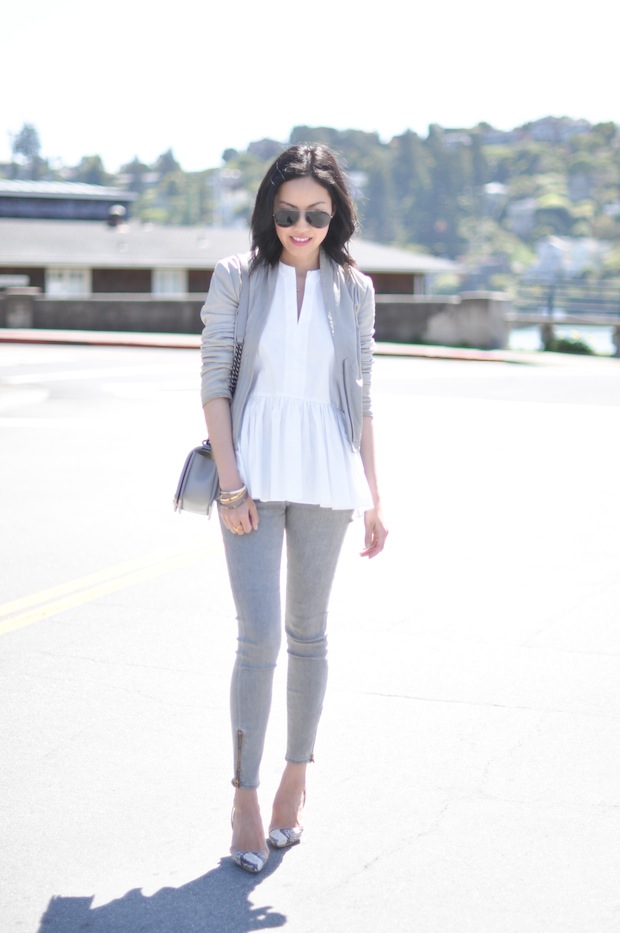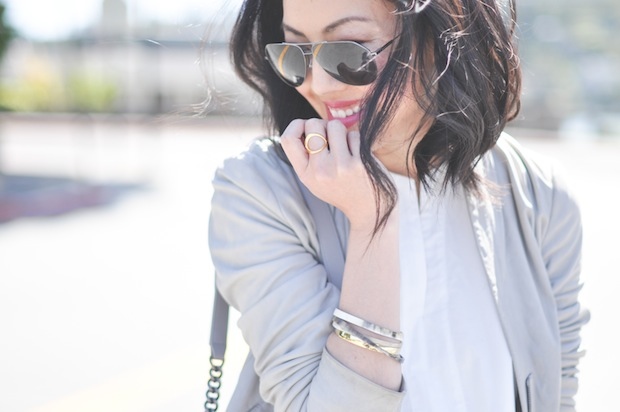 Things I love: crisp white shirts (with a stand-out detail like this one), light buttery leather (this one is several years old but I've never been able to part with it), and the ultimate cool-girl sunnies (classic but fresh at the same time).
Want to win $500 towards a new pair of sunglasses or two? Starting now (April 14-20), stop by any Sunglass Hut store and Instagram a photo of you wearing a pair of Dolce & Gabbana sunglasses. Be sure to tag #SGHSelfie for a chance to win a $500 gift card to spend at the store! Learn more here.
PS: I get to help choose this week's winner – can't wait to see your #SGHSelfie!
***
Aviators – Dolce & Gabbana thanks to Sunglass Hut (new favorites! here)
Leather jacket – Theory (several years old, similar here like my navy one)
Blouse – thanks to Tibi (here and more sizes here)
Jeans – Mother (60% off here)
Gold bracelet – J.Crew (similar here)
Bone bracelets – thanks to Hare + Hart (here)
Ring – Elizabeth and James (here)
Purse – Chanel
Heels – Stella McCartney
Lips – Estee Lauder "Pink Riot" (here)
Nails – Chanel "Frenzy" (here)