Morning and My #UntoldMOMent
May 9, 2014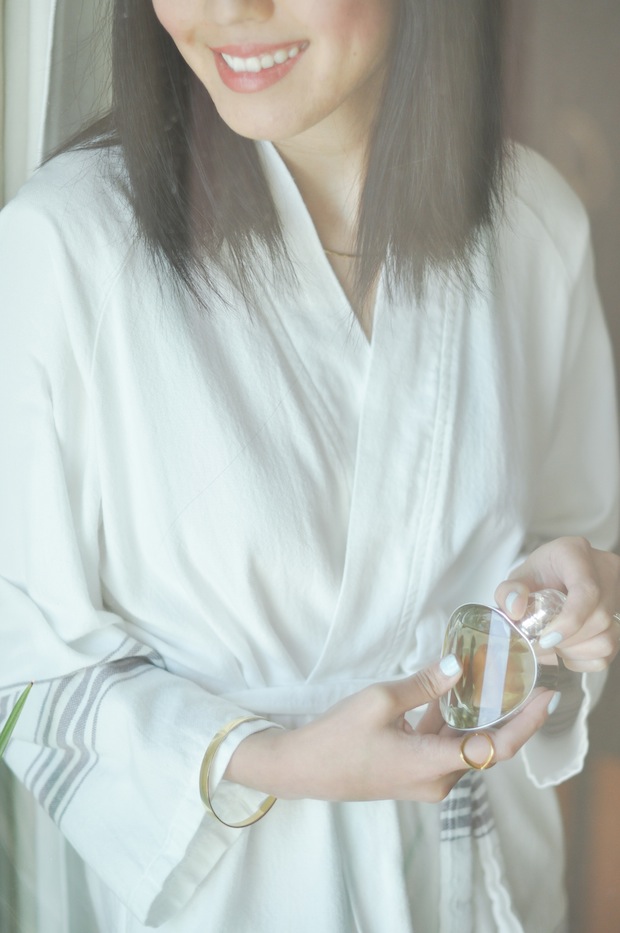 Weekend mornings with Lucia are my absolute favorite: she's so happy, so sweet, and so easy. And within an hour or two, she's down for her first nap of the day, which gives me an hour or two to relax peacefully, slowly get ready for the day, and enjoy my cup of coffee in our quiet home.
I've partnered with Elizabeth Arden to share my #UntoldMOMent – a celebration of the moments with the most important woman in our lives, Mom. Follow @ElizabethArden on Instagram, share your #UntoldMOMent (including the hashtag!), and leave a comment on this post below with your Instagram handle and you'll be entered to win an UNTOLD luxurious Mother's Day gift set, a signed copy of Emily Giffin's book, Where We Belong, and a gift certificate for a day at Red Door Spa (or a local spa near you). I'll be selecting the winner on May 12th, can't wait to see your #UntoldMOMent!
***
Fragrance – Elizabeth Arden "Untold" (a vibrant scent with a hint of fruit and jasmine! available at Elizabeth Arden here and also available at Macy's here)
Lips – Elizabeth Arden "Mango Cream" (here)
Robe – Cuyana (here)
Necklace – Gorjana (here)
Bracelet – J.Crew (similar here)
Ring – Elizabeth and James (here)
Please see Sweepstakes Terms & Conditions here.