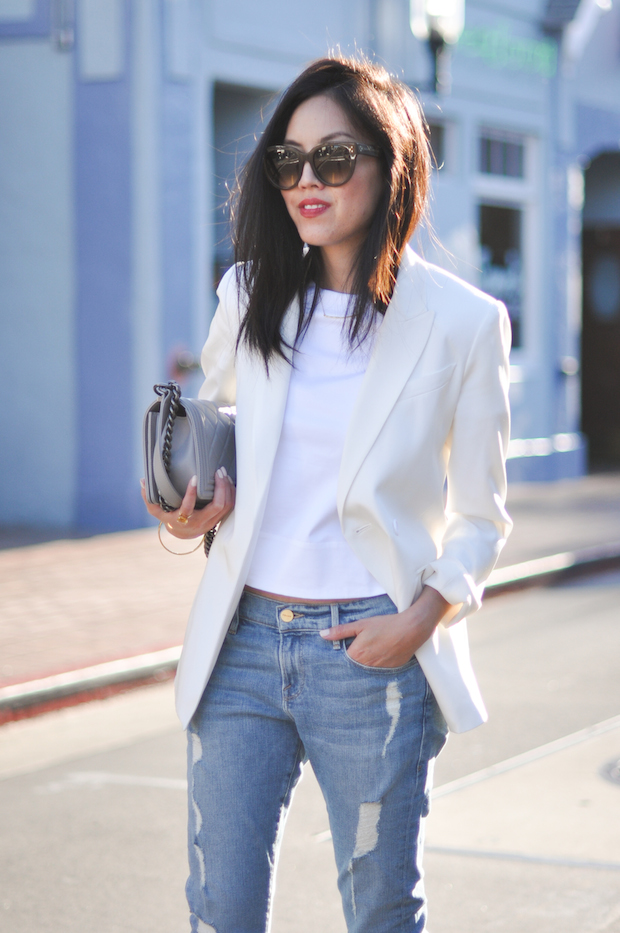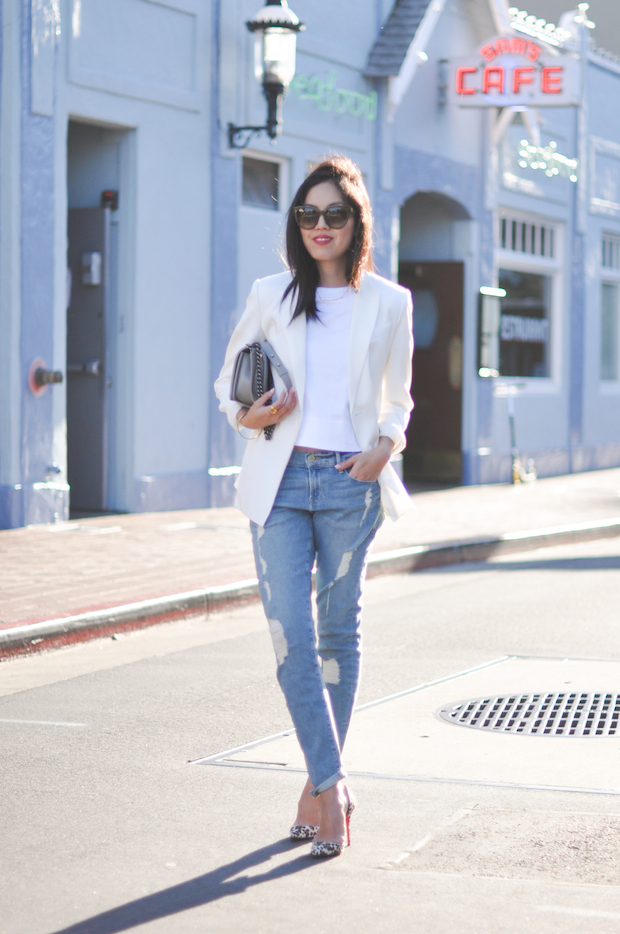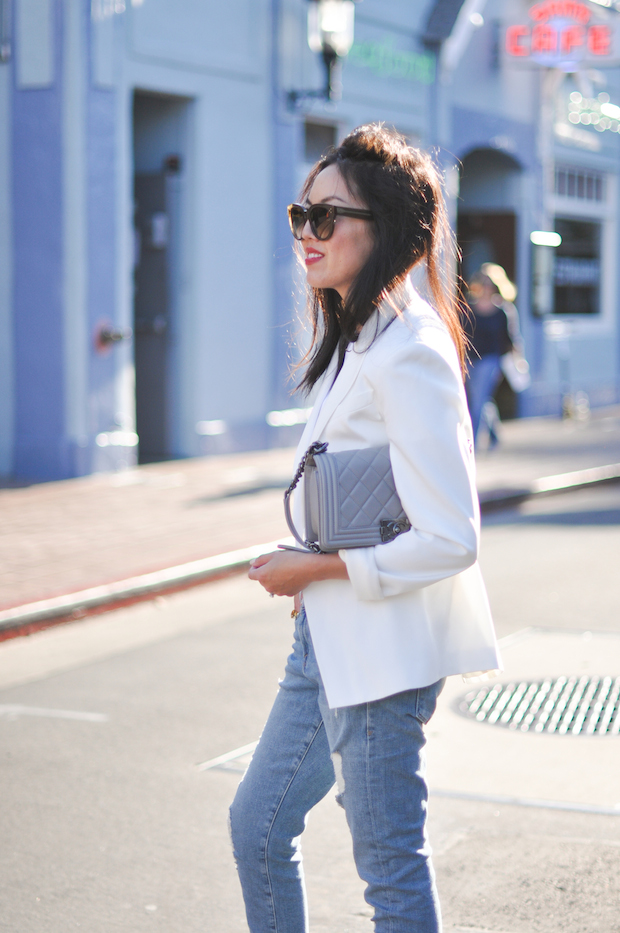 Tried something new recently: a more relaxed denim fit. I don't think I could say goodbye to my skinny jeans just yet, but I do love this change of pace!
With several major deadlines looming, my work has shifted into high gear... so although the denim might be relaxed, my workspace certainly isn't…!
Hope you're having a great week and thank you for stopping by!
***
Denim – thanks to Frame Denim (here)
Top – Banana Republic (from the Roland Mouret collaboration with items now on sale)
Blazer – Theory (one left on sale here)
Necklace – thanks to Gorjana (here)
Bracelet – Kate Spade (here)
Ring – Tiffany & Co.
Heels – Christian Louboutin (here)
Purse – Chanel
Sunglasses – Celine
Lips – Kate Spade "Decadent Berry" (here)
Nails – Chanel "Secret" (here)