Trousers
October 16, 2014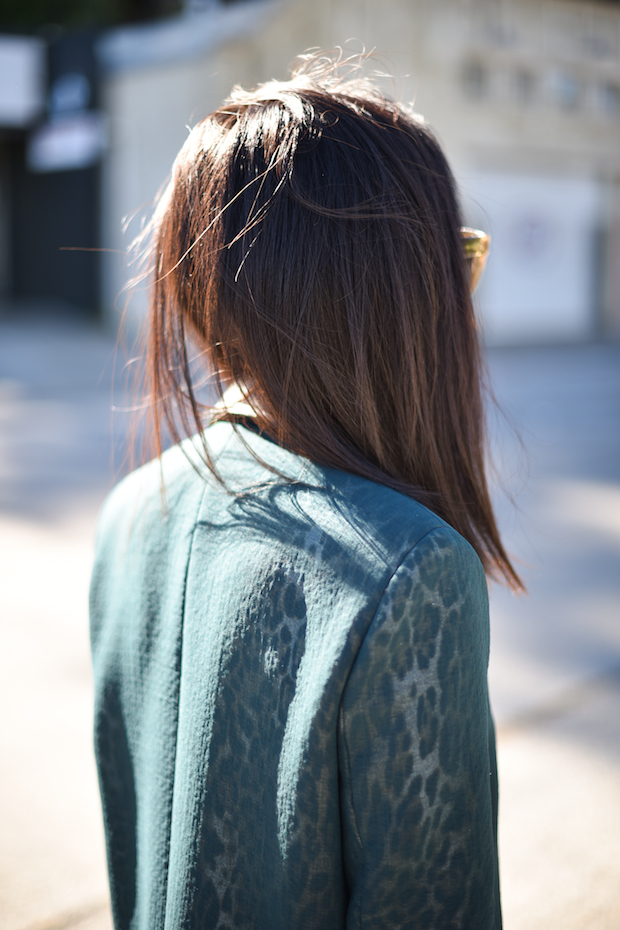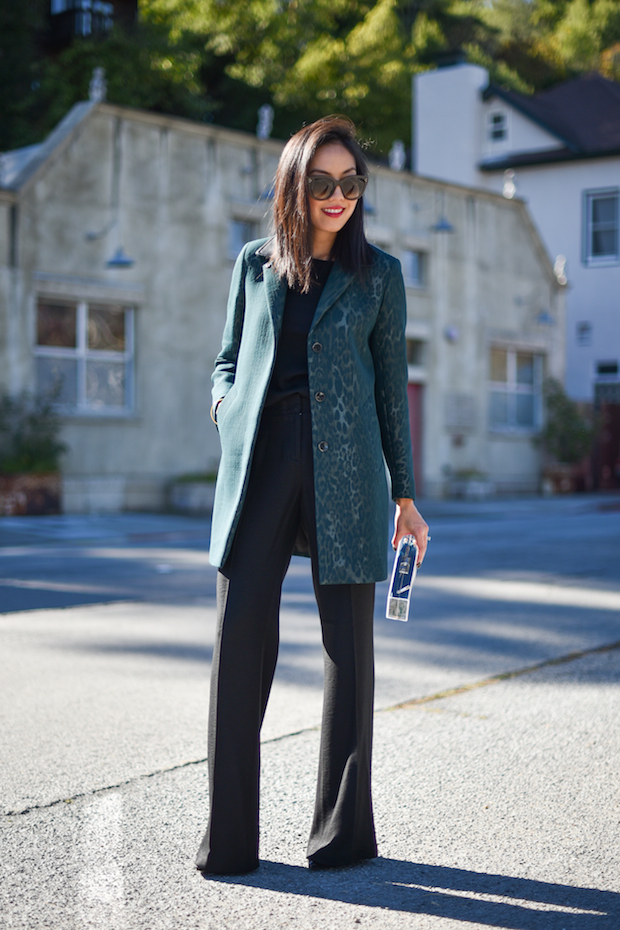 These trousers must be about 8 years old by now but I just can't part with them (here's a post from 3 years ago!). They're the perfect fit in the perfect fabric (they don't wrinkle too much, don't stretch out too much, and when I was traveling the country nonstop for my previous job, they were perfectly suited for a suitcase). Don't you love buys like that?
My big, 12-hour workday on Tuesday turned out to be well worth the weeks-long concerted effort from the team (but to be fair, it seems more like the culmination of months of strategic planning and work!). We're gearing up for launch day so the to-do list has only doubled (or tripled?!) now. An exciting but time-crunched period ahead!
Thanks for visiting & happy Thursday!
***
Trousers – BCBG (old, but I've compiled a few similar options all on sale below!)
Sweater – ASOS (here)
Jacket & Clutch – thanks to Sandro at Saks Fifth Avenue  (PS: they're also having their 25% Friends and Family sale right now!
Heels – Prada (similar here for 25% off)
Bracelet – Kate Spade (here)
Ring – Tiffany & Co.
Sunglasses – Celine