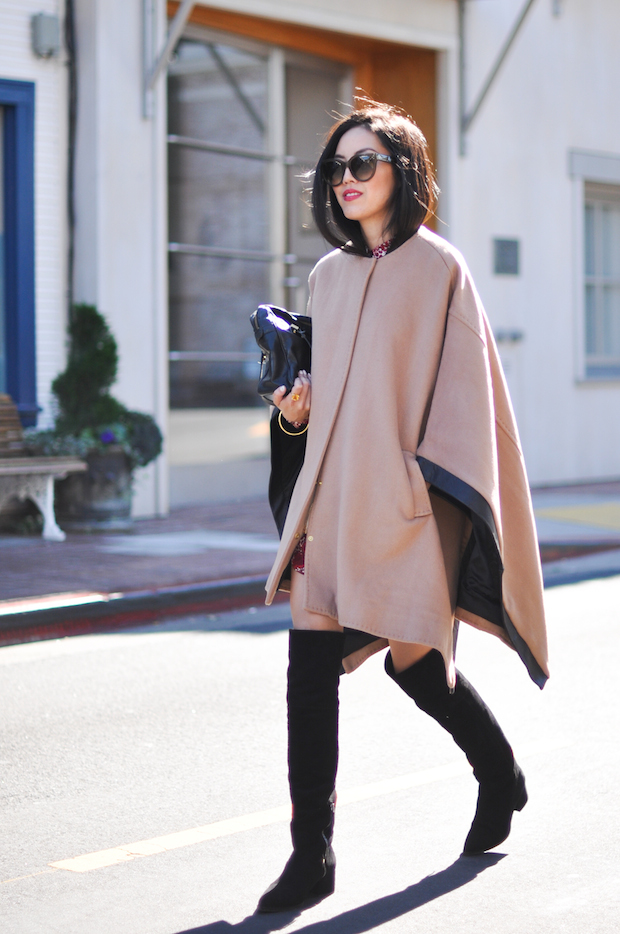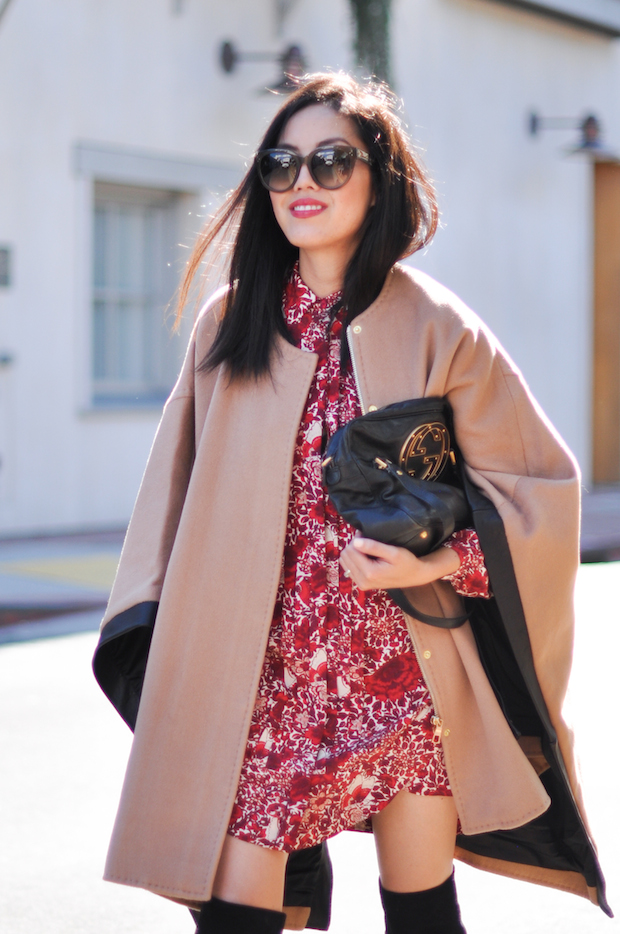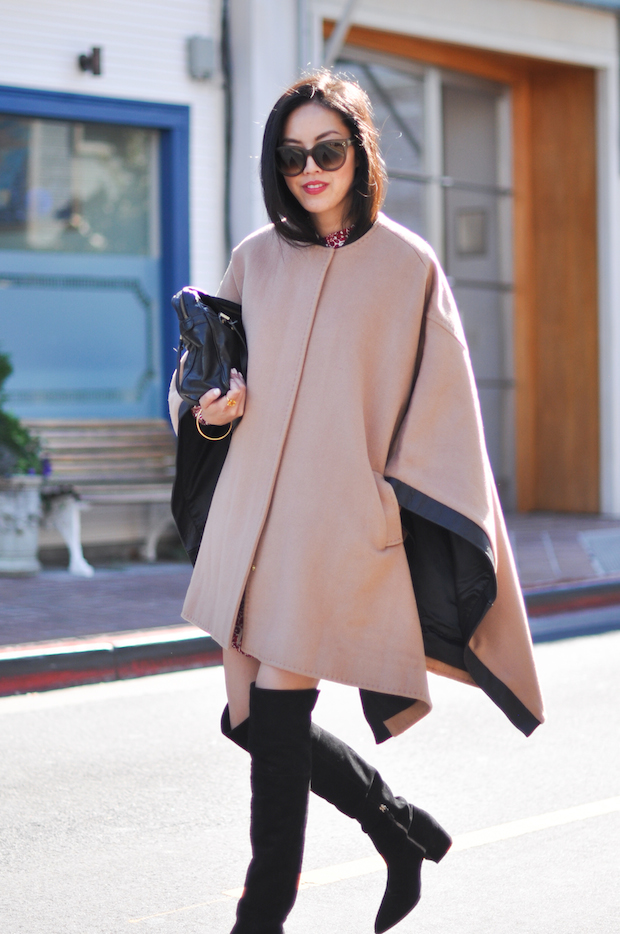 Happy Monday! I'm so excited to be part of ShopStyle's first Trend Book: a 36-page inspiration-filled holiday catalog mailed to one million ShopStyle shoppers this past weekend! For the feature, I was invited to style the cape (one of this season's hottest search terms) and instantly fell for this one (now on sale!) – it's heavier and warmer than the capes I currently have in my closet and was the perfect counterpart to my black over-the-knee boots from last year.
For a lighter version, this one is my top pick (although it's also at the top of the price list!). This gray one is a versatile option, and this camel sweater-version is wallet-friendly (especially with a Friends & Family discount!)
My favorite wool or wool-blend versions are here (structured and dressy for a night out!), here (with a cozy trim), here (casual enough for moto boots), and here (H&M's version at $149).
Thank you for visiting and hope you have a great start to your week!
PS: The Trend Book is also available online – take a look around here!
***
Cape – Club Monaco thanks to ShopSense (now on sale! here)
Dress – Tory Burch (here)
Bracelet – Kate Spade (here)
Ring – Tiffany & Co. (here)
Purse – Gucci (old, similar here)
Boots – Miu Miu (similar here)
Sunglasses – Celine