Thanksgiving Travel
November 26, 2014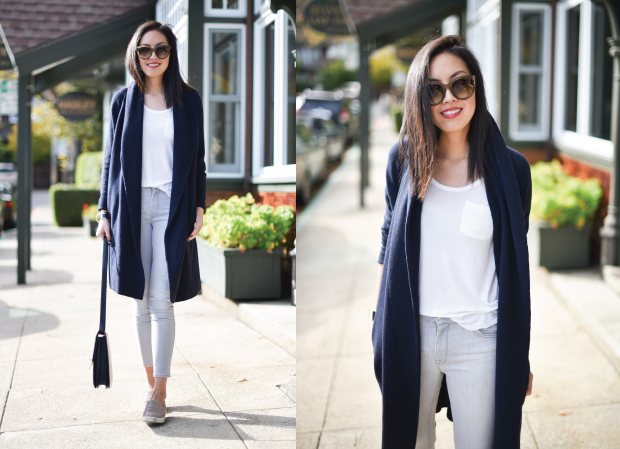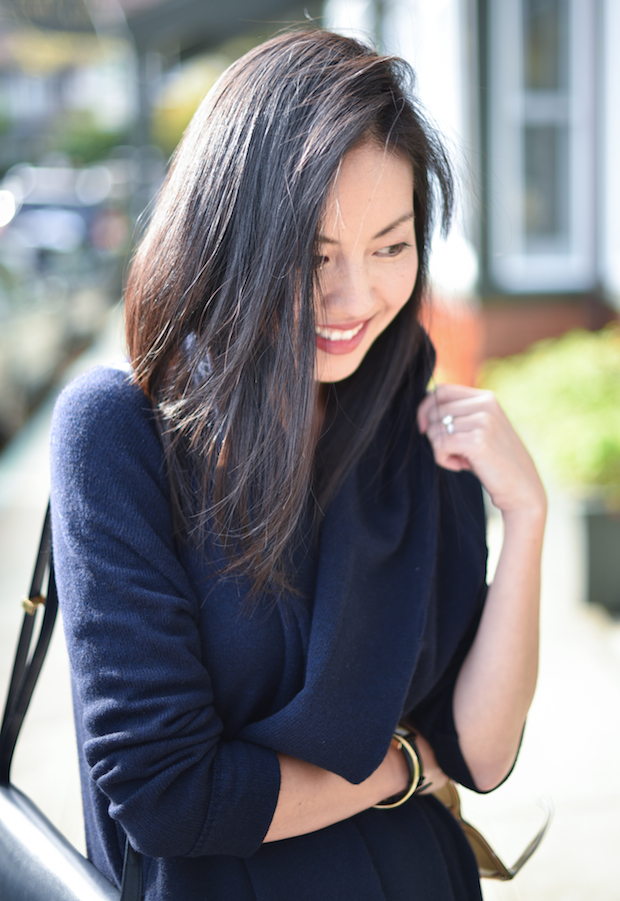 My Thanksgiving travel outfit consisted of my stretchiest jeans, a simple tee and this navy Vince wrap sweater coat recently purchased at Nordstrom. It's warm and cozy like a blanket and easy enough to take on/off through the airport and on the plane. Lucia loves playing hide-and-seek with it – and anything that can keep a 15-month old happily occupied (even if only for a few minutes) is a winner in my book.
Traveling through the airport with the whole family almost feels like a comedy: two dogs, a fiercely independent & determined 15-month old, 50-lb carseat, stroller and various bags/roller bag/diaper bag… And funnily enough, our two little pups are probably the easiest of the bunch!
Wishing you all safe travels for the holiday!
***
Sweater coat – Vince at Nordstrom (here)
Tee – thanks to AG Jeans (similar here)
Jeans – thanks to 7 For All Mankind (same style but darker gray hue here)
Sneakers – Vince (here)
Watch – Tory Burch (here)
Bracelet – Kate Spade (here)
Purse – Celine
Sunglasses – Celine
Nails – Chanel "Charivari" (here)