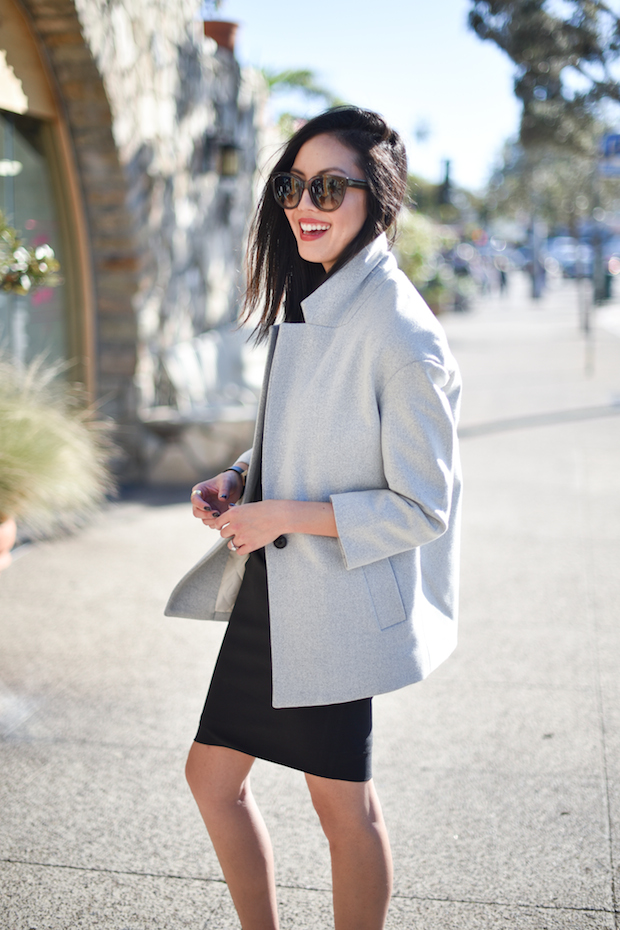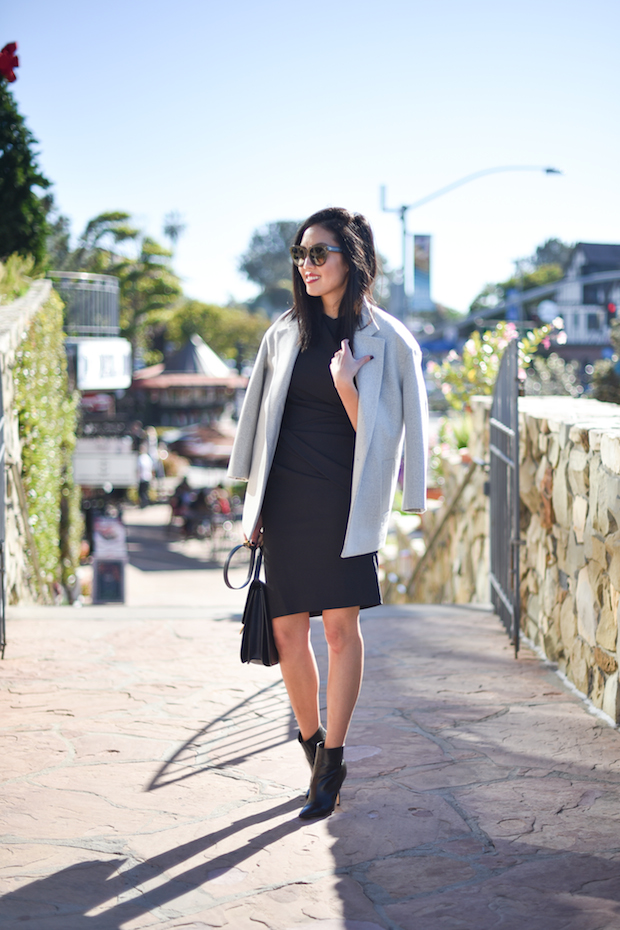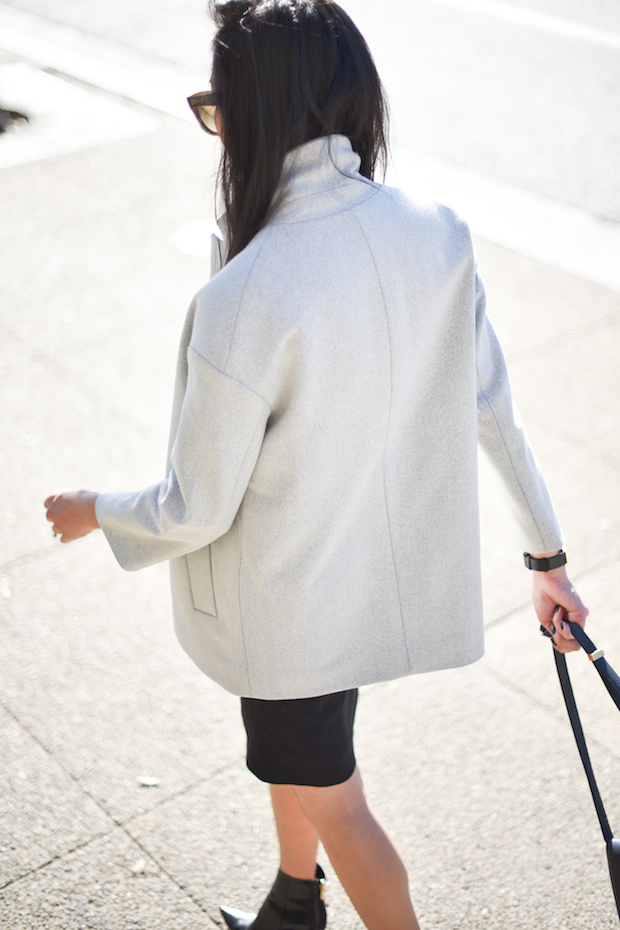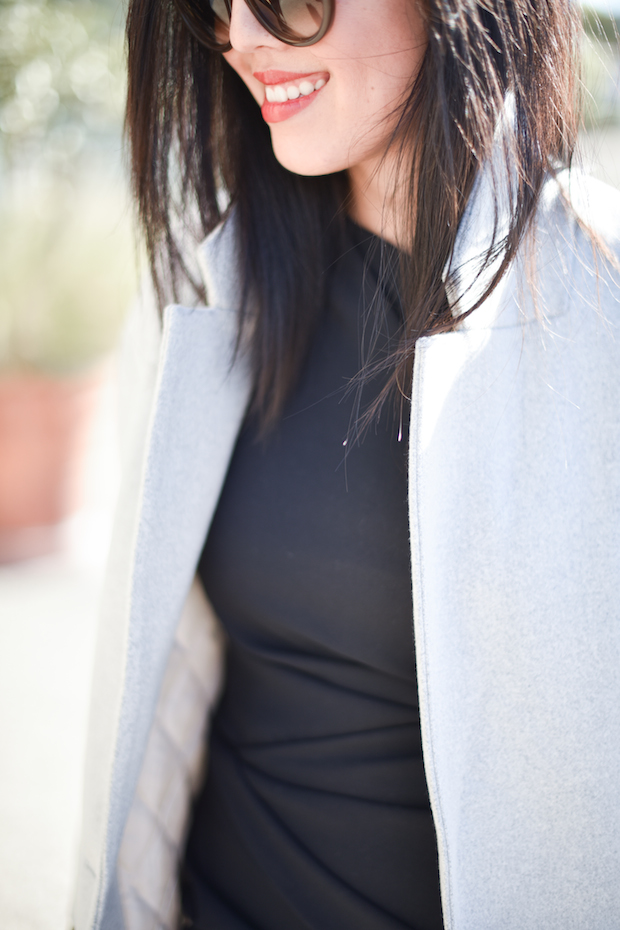 I know I've already sung their praises in regards to their dresses, but I can't get enough of MM.LaFleur! I'm madly in love with this jacket – a modern boxy cut that is slim enough in the arms and shoulders for a more feminine look. It also has a quilted lining, so it's deceptively warm. Next up? I'm eyeing their new jewelry line, like these earrings and this bracelet, which make for some perfect gift ideas too!
PS: If you've loved their pieces featured here (and here!) as much as I have, you might be interested in trying out their non-shopping shopping service! An MM Bento box is delivered to your door with handpicked items for your style and body type so that you can try everything on at home and decide what to keep (or not keep!). Easy and fun!
Thank you for visiting and hope you're having a great week!
***
Jacket – thanks to M.M. LaFleur (here)
Dress – thanks to M.M. LaFleur (here)
Watch – Tory Burch (here)
Booties – Jimmy Choo (similar here for 40% off)
Purse – Celine
Sunglasses – Celine
Lips – Kate Spade "Decadent Berry" (here)
Nails – Chanel "Charivari" (here)