Winter White & Camel
December 29, 2014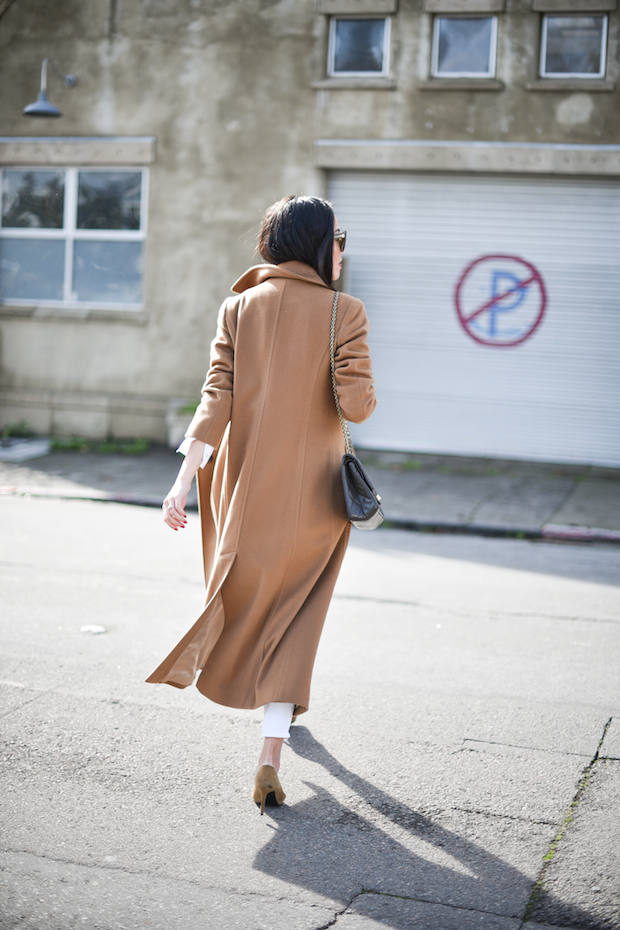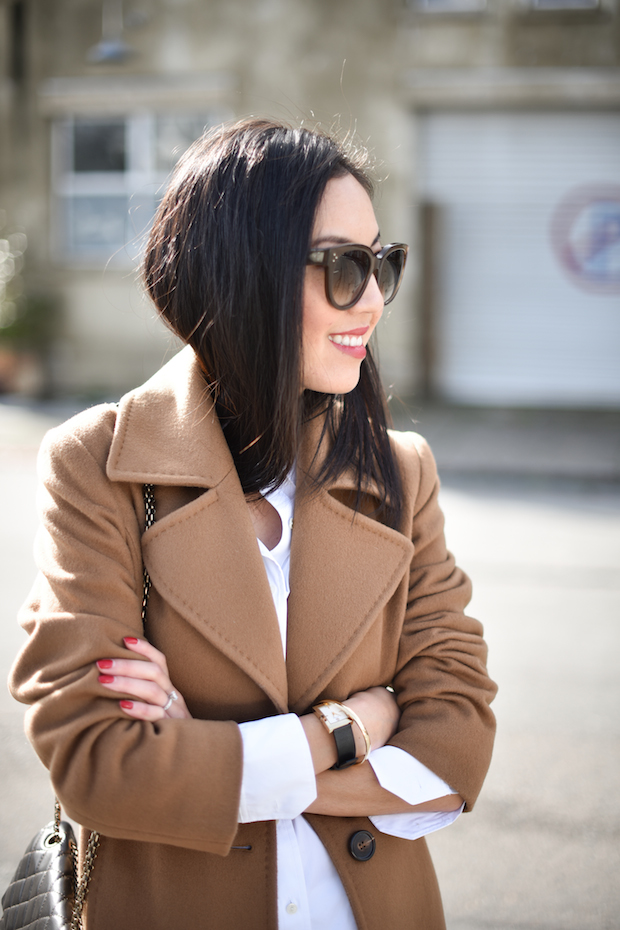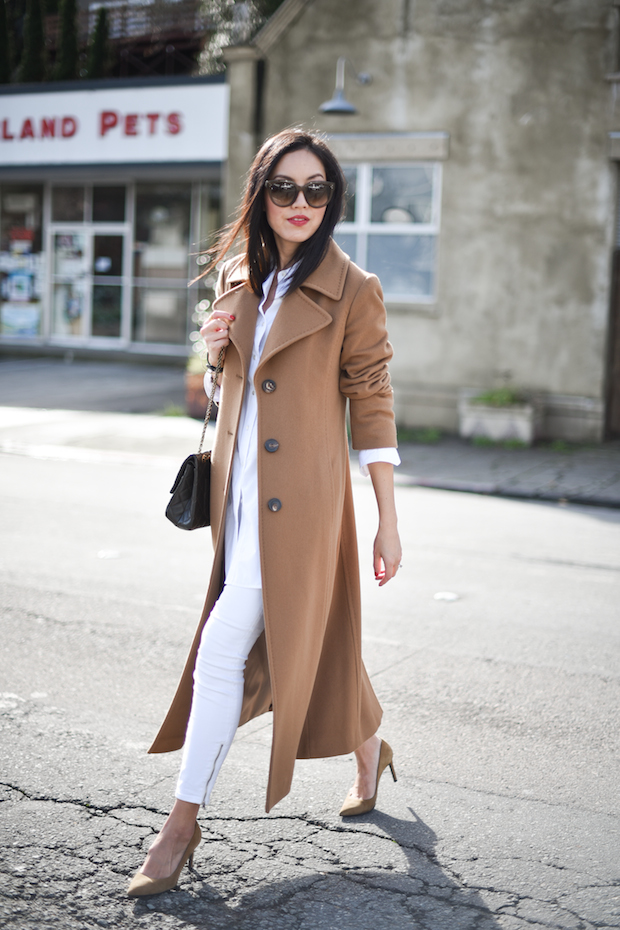 Happy Monday! How was your weekend? I'm freshly bruised (and sore!) from another fun day-after Christmas family game of floor hockey and thoroughly filled with holiday meals and treats… I've even managed to fit in a bit of shopping! Here are my favorite finds so far:
this cut-out dress (which was an additional 30% off of it's already 60% off price and therefore so hard to resist; for my upcoming trip!)
this striped short sleeve sweater (which I'll wear with and without a collared blouse underneath)
this shirtdress
and this eyebrow liner (new beauty find and I love it!)
Hope you have a great start to your week and thank you for visiting!
***
Shirt – Vince (here)
Jeans – thanks to J.Brand (here)
Coat – Loro Piana by Fleurette (similar here on sale)
Watch – Tory Burch (here)
Bracelet – Kate Spade (here)
Heels – Saint Laurent (here in black)
Purse – Chanel
Sunglasses – Celine
Lips – Kate Spade "Decadent Berry" (here)
Nails – Rouge Louboutin (here)