Halong Bay
January 19, 2015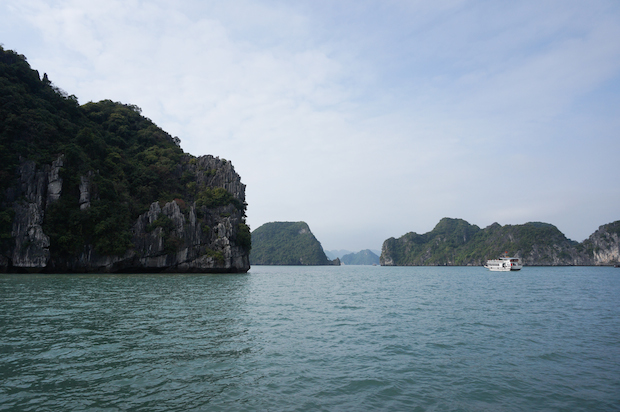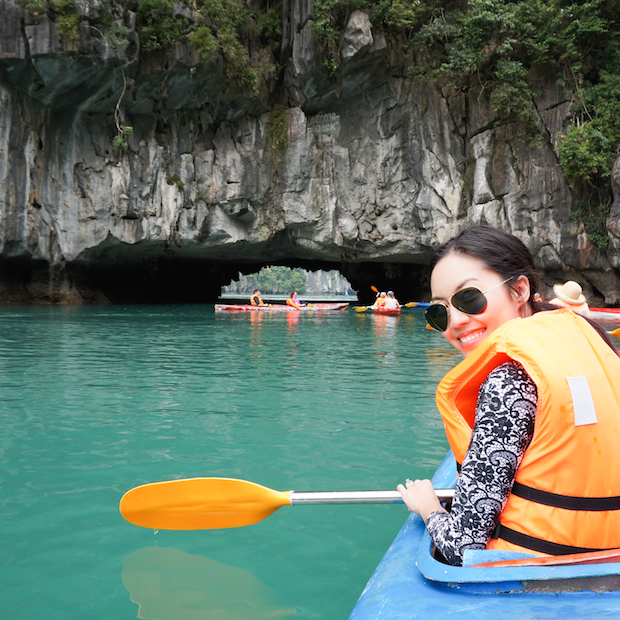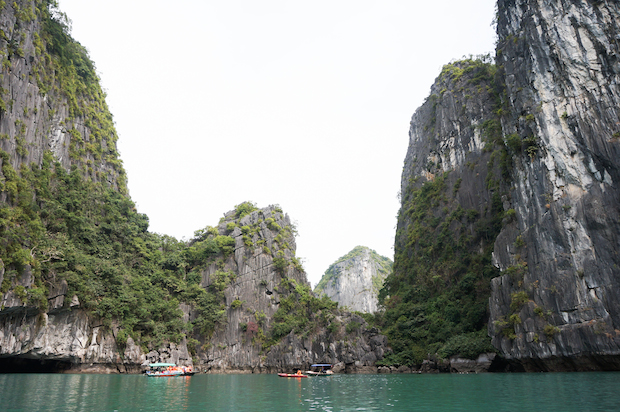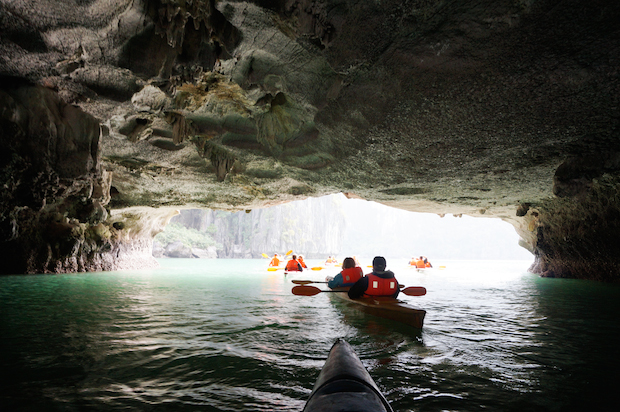 2nd stop: Halong Bay, Vietnam. This post is heavy on the scenery and light on outfit photos… For one, it was the first time I'd set foot in a kayak (but now I'm convinced it won't be my last!). And we kayaked through incredible caves and into vast, serene coves. And were surrounded by this scenery in every direction. I was in awe. I was at peace.
And we saw cute little monkeys (lots of them!).
I think my entire trip is worth this particular experience alone.
***
Happy Monday and thank you so much for stopping by!
Swim Shirt – thanks to Cynthia Rowley
Sunglasses – Ray-Ban (here)