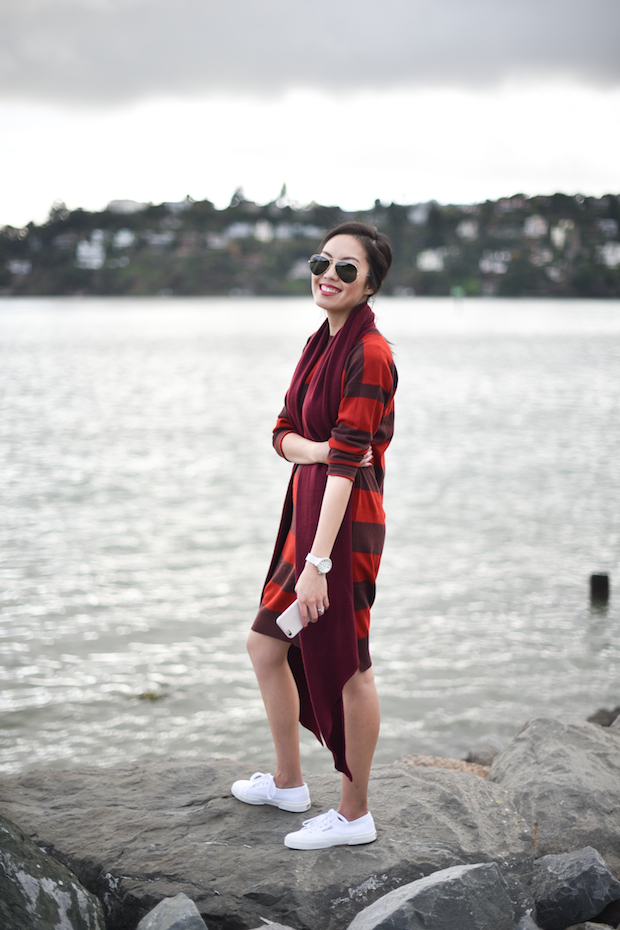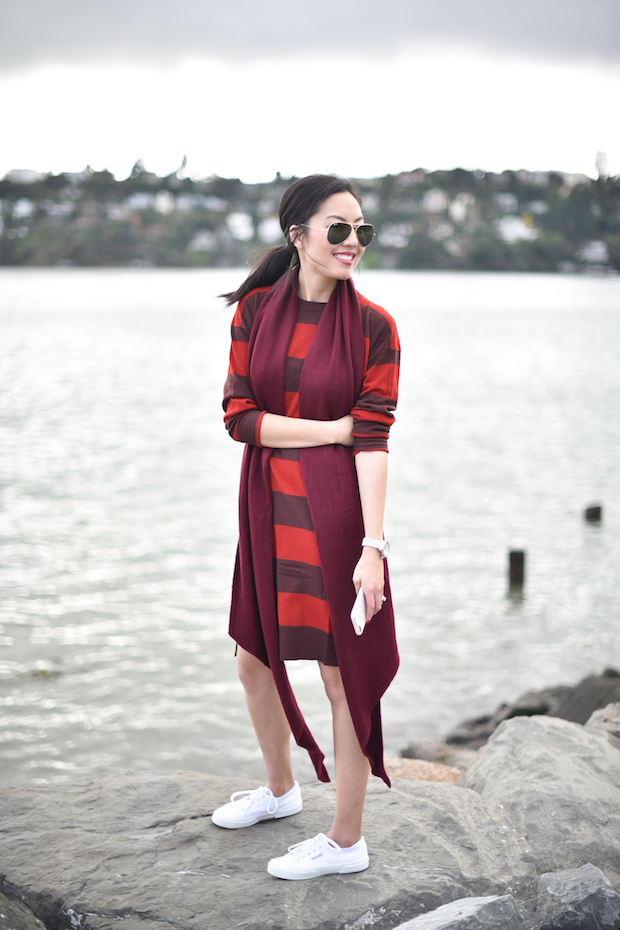 The husband gifted me with some tennis lessons to start the year and I can't wait to get going! The last few times we've played, my chief concern has been to hit the ball… period.  Hopefully in a few months' time I'll be able to hit the ball at the right time and to the right place. Or at the very least: hold the racket correctly. Baby steps!
Weekend sporty is today's look, a little tennis inspired, perhaps.
Happy New Year to you and yours, wishing you all the best for 2015! 
***
Sweater dress – Stella McCartney (old, last worn on the blog before I was pregnant! similar here)
Scarf – Zara (old, similar here)
Watch – thanks to Michele Watches (here)
Sunglasses – Ray-Ban (here)
Shoes – Superga (here)