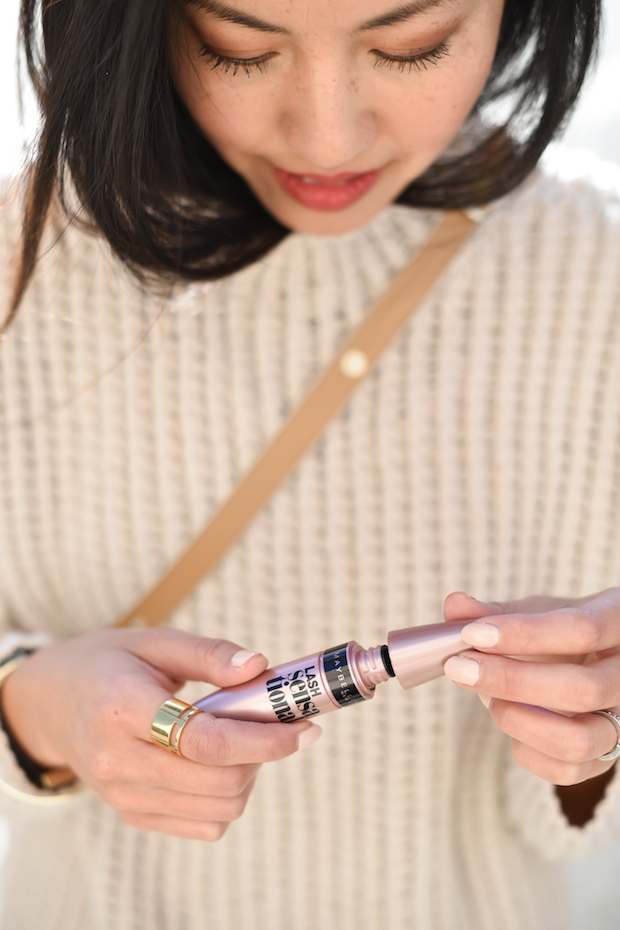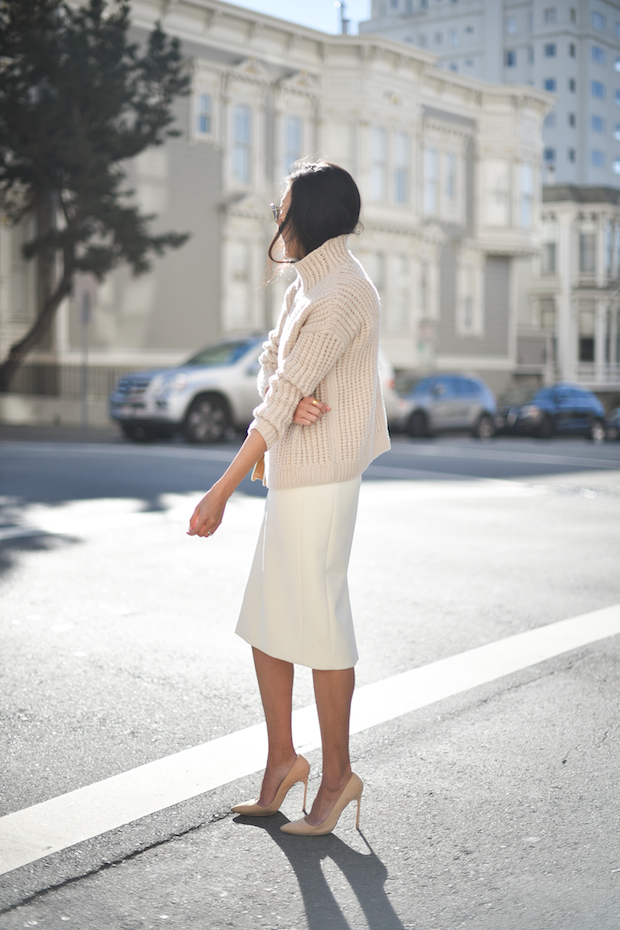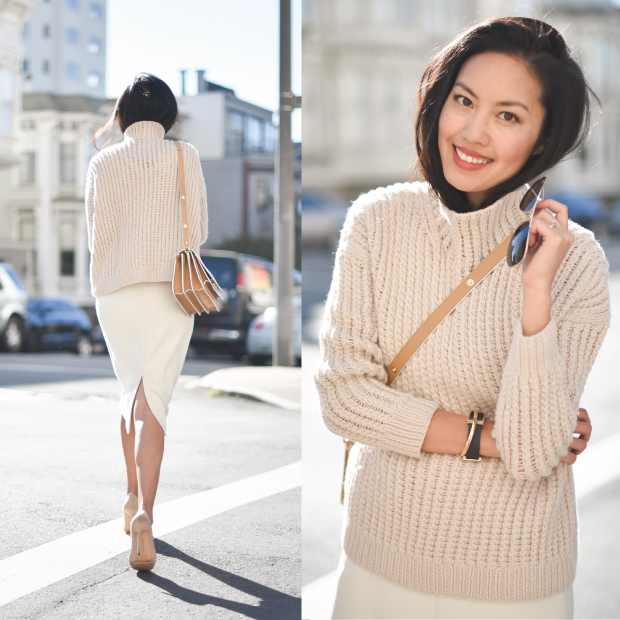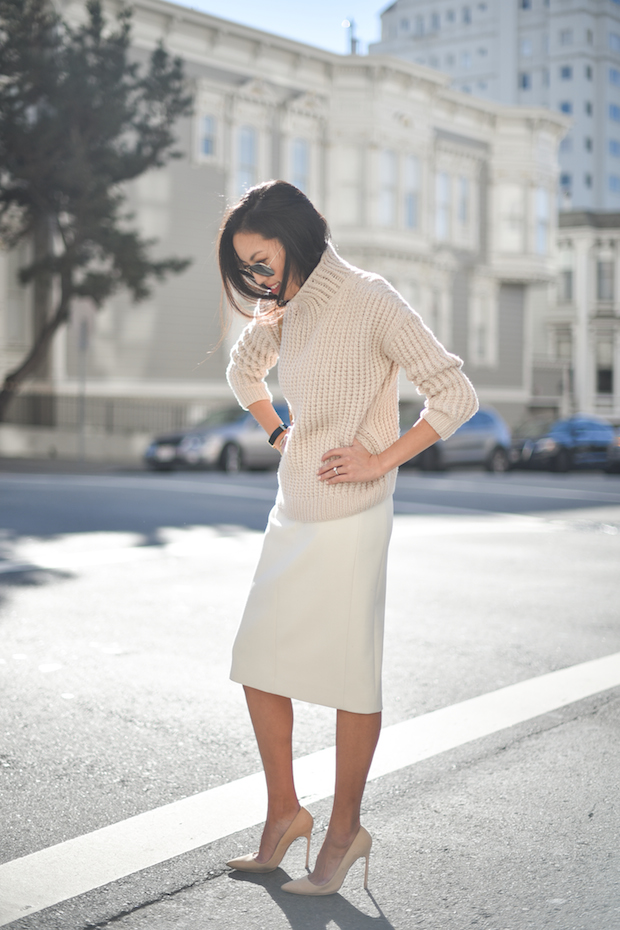 Cream, off-white, beige, ivory… I love them all and I love them together in an outfit.
Another thing I love? Maybelline mascara. Maybelline is the only brand of mascara I've used for the last 12 years (I've sung their praises on this blog as far back as 2011 and as recently as here!), so when they invited me to try out their latest mascara product Lash Sensational, I was thrilled. Lashes grow in layers, so they've created a brand new multi-layered, volume fanning brush with six different bristle lengths. The result? A very happy girl with a full fan of lashes (and no clumps in sight!).
PS: I lost a whole lot of lash after giving birth to Lucia a year and a half ago… it's been a slow process but it's finally getting back to normal! During that time, mascara has been the one beauty step that I haven't wanted to skip. Plus Lash Sensational washes off so effortlessly that you don't have to worry about losing lashes while scrubbing.
Thank you for visiting and hope you have a wonderful day!
***
Dress worn as a skirt – The Row (similar here)
Sweater – thanks to TSE Cashmere (similar here)
Watch – Tory Burch (here)
Bracelet – Kate Spade (here)
Sunglasses – Ray-Ban (here)
Heels – Manolo Blahnik (here)
Purse – Marni (here)
This post was brought to you by Maybelline. The opinions expressed herein are those of the author and are not indicative of the opinions or position of Maybelline.