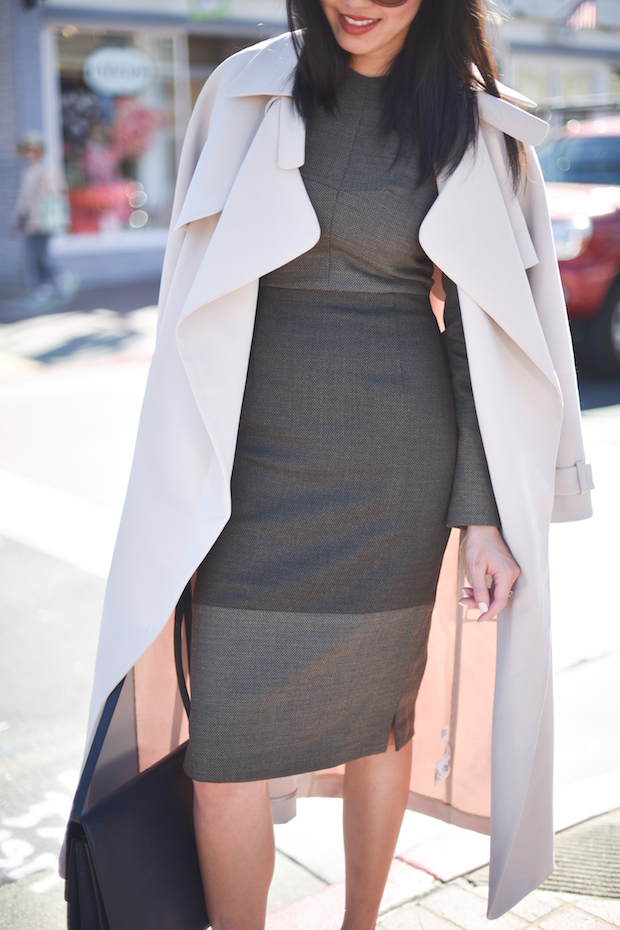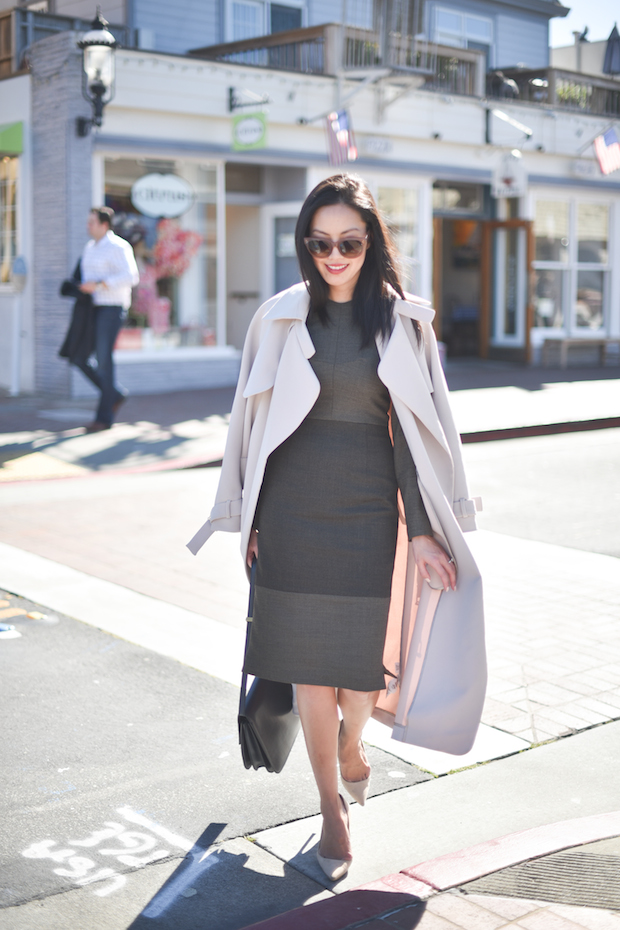 Back to work and prepping for another big work meeting on Wednesday. I've been taking midweek tennis classes (so fun!) which have helped me feel better balanced and overall healthier. Chasing around a toddler on off-duty hours is a lot of work, but it's nothing like walking 2 miles per day (which is what I did when I went back to work in San Francisco after maternity leave!). Now that I don't commute that far, getting in a good midweek outdoor workout has been just the remedy for my mood.
(The only problem is that I want to buy all sorts of gear, starting with this!)
Hope you had a great weekend!
***
Jacket – By Malene Birger (here)
Dress – thanks to OnePointSix (love the fit and fabric! here)
Purse – Celine
Heels – Manolo Blahnik (here)
Bracelet – Kate Spade (here)
Sunglasses – Celine
Lips – Kate Spade "Decadent Berry" (here)
Nails – Dior "Lili" (here)