Embellished
April 3, 2015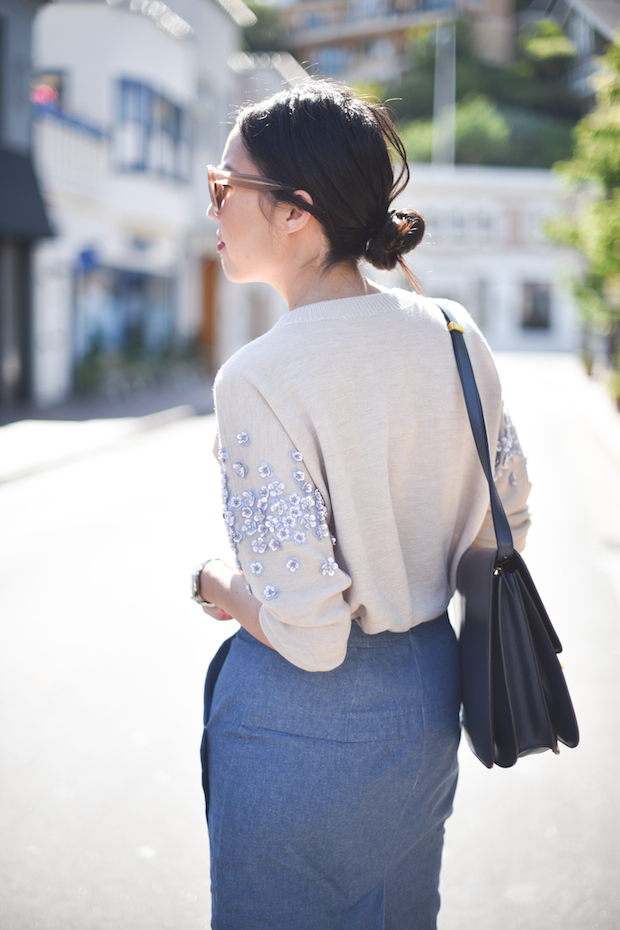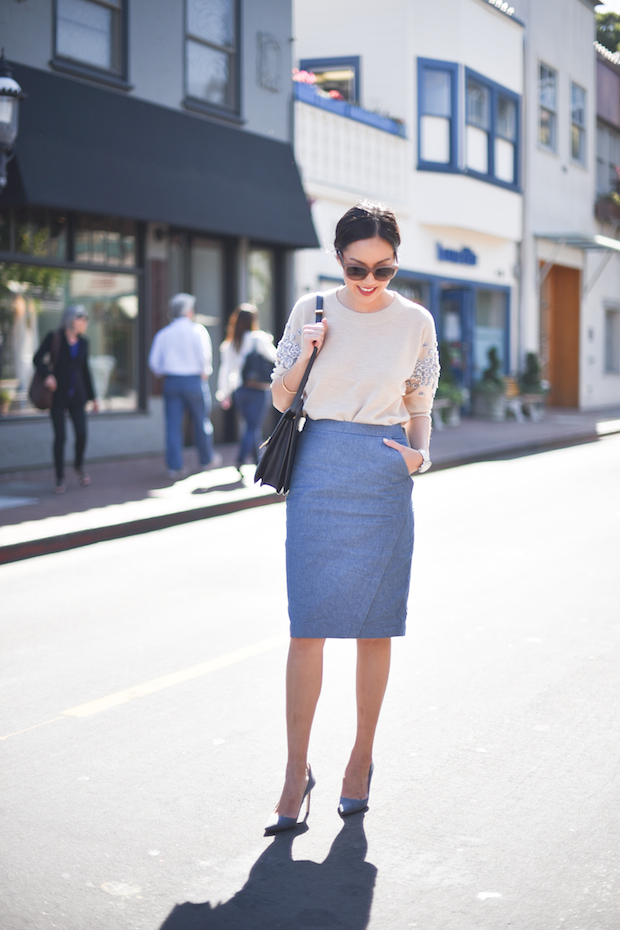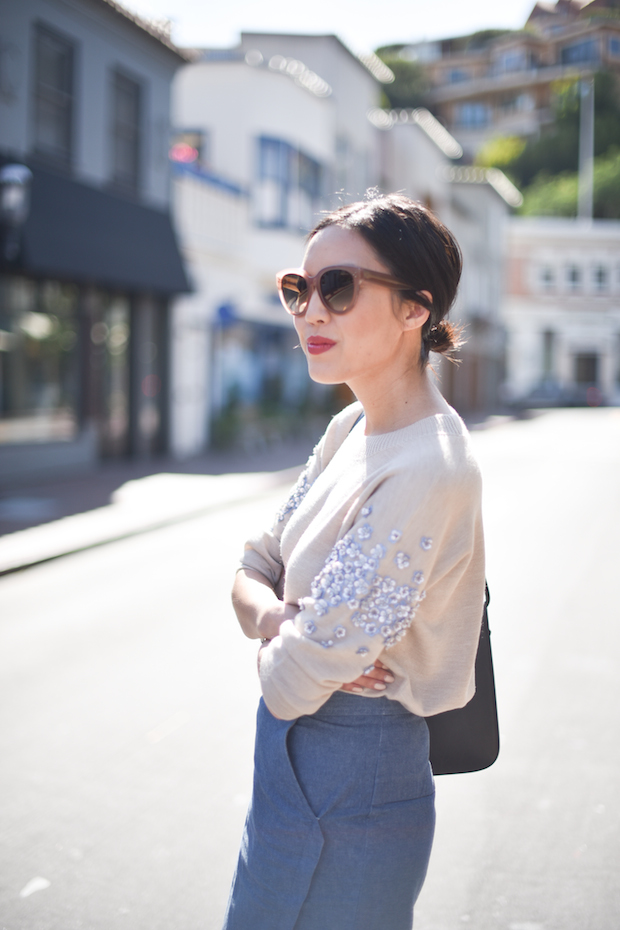 Happy Friday! After an intense Sunday/Monday/Tuesday of work (burning the midnight oil…!), I took a much needed (mostly) day off on Wednesday. These days, it's nearly impossible to fully disconnect. No complaints though, I enjoyed a wonderful day in the city with Lucia and my mom!
Hope you have a great weekend and thank you for visiting!
PS: Ever since making my first purchase on consignment here, I've become dangerously obsessed. I recently picked up a pair of brand new(!) Chanel ballet flats for a steal! Highly recommend.
***
Sweater – J.Crew (here on sale)
Skirt – thanks to TSE (old but similar color and style available here)
Bracelet – Kate Spade (here)
Watch – thanks to Michele Watches (here)
Sunglasses – Celine (similar color and shape here)
Purse – Celine
Heels – Manolo Blahnik (here, similar under $350 here)
Nails – Dior "Lili" (here)