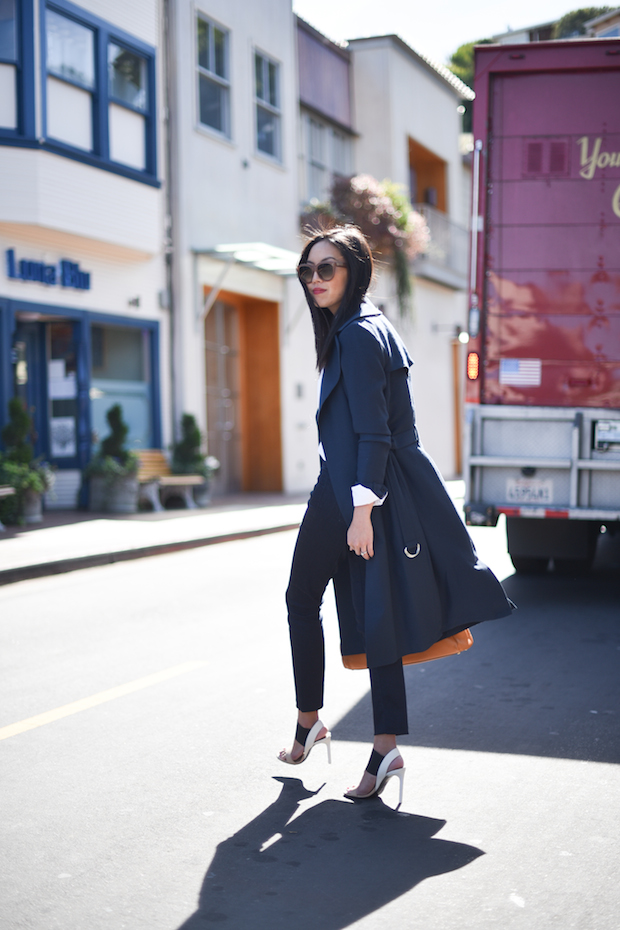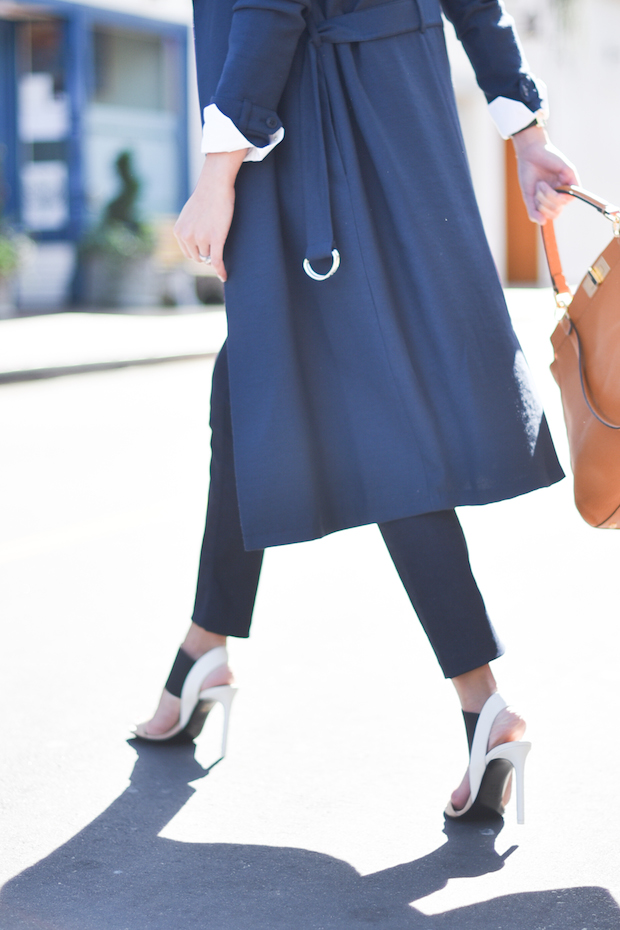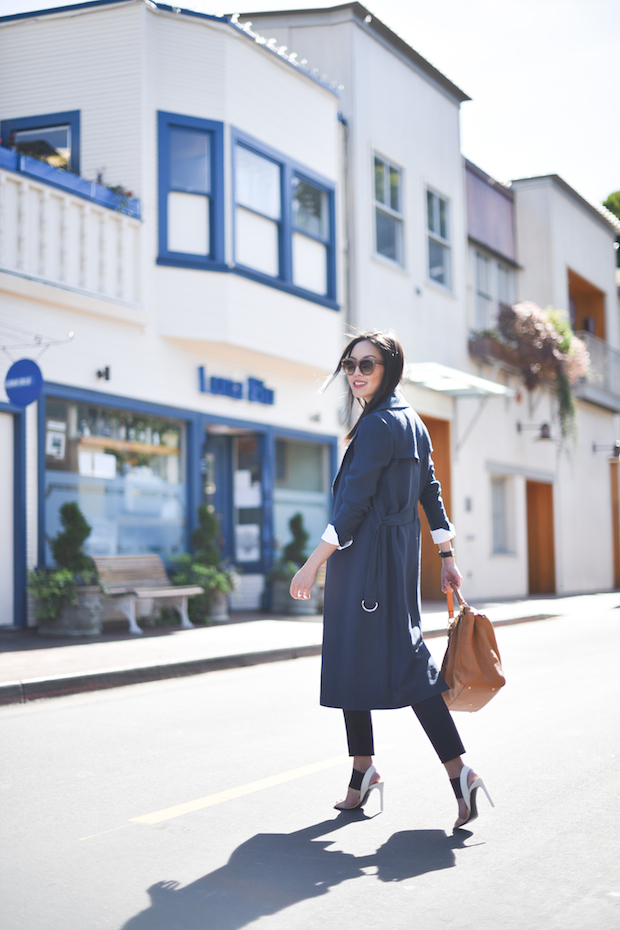 I've been loving the amazing Spring weather in Tiburon and SF… it's time to bring out the sandals! These by Vince at Nordstrom are both comfortable and modern. Plus they're made in Italy (unfortunately the same can't be said for some of the more expensive brands!). And after my experience with their amazing sneakers, I convinced my husband to try a pair too (these). Suffice it to say: they're definitely worth a try!
Work was crazy for the last month or so and after meeting a few deadlines there still hasn't been time to breathe and relax. More and more to do – isn't that always the case?
Happy Wednesday and hope you have a great week!
***
Lightweight Spring trench – Chelsea28 (under $150 here)
Blouse – Vince (here)
Jeans – thanks to JBrand (here)
Sandals – Vince (here)
Watch – Tory Burch (here)
Purse – Fendi (new season "mini" version here)
Sunglasses – Celine (similar shape and color here)
Sandal season! More of my favorites: