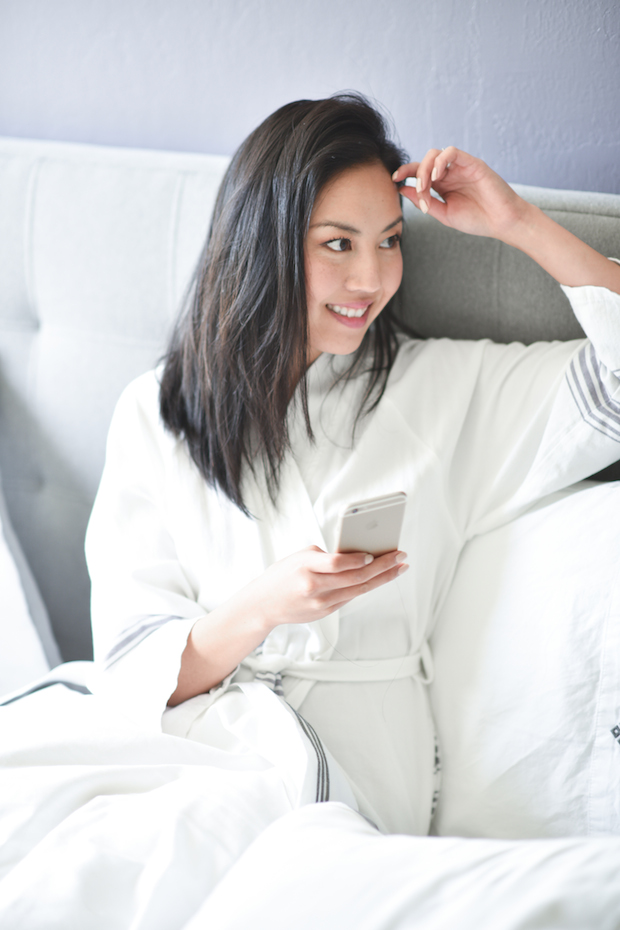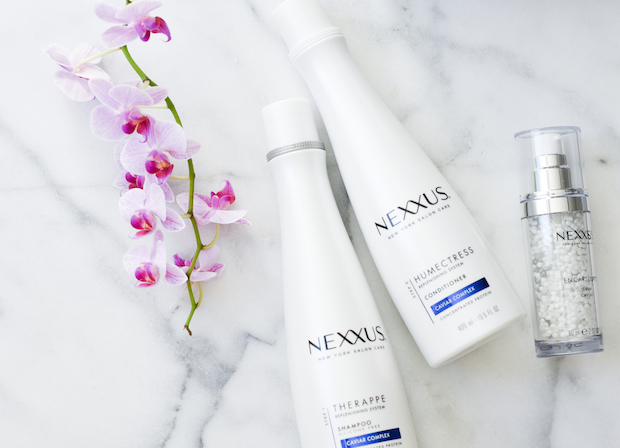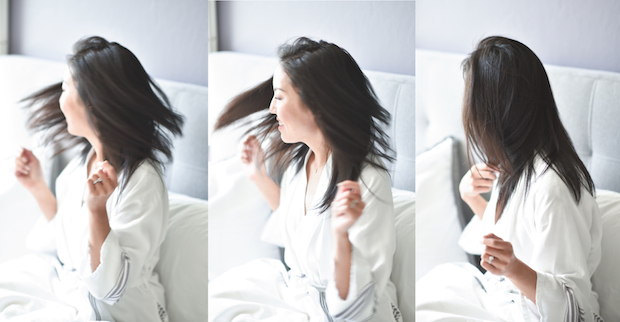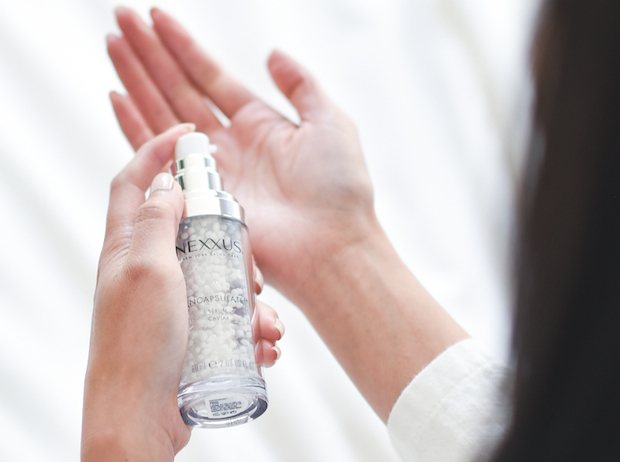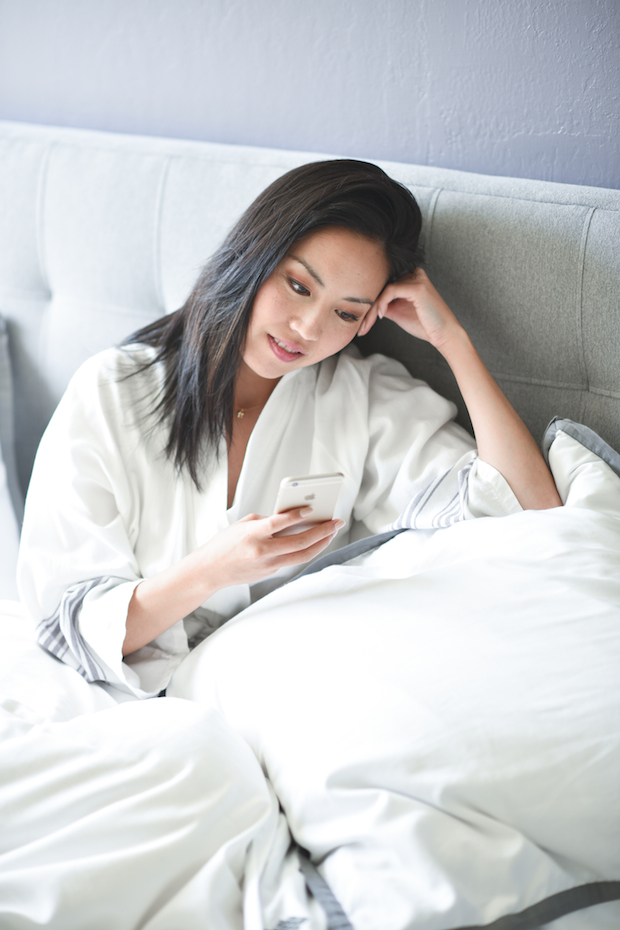 Over the years I've shared just about everything related to my wardrobe and my makeup bag but I've yet to comment on my hair. And not surprisingly, just as I have my go-to outfits and colors (neutrals, anyone?!), I've developed a pretty reliable hair care routine too. I'm so thrilled to partner with Nexxus New York Salon Care over the next few months to share snapshots from my day-to-day life: here on a typical morning, during travel, at work, and with family.
It's Wednesday, 7am: With a toddler in the house, there are very few slow, lazy mornings. I typically wake up (abruptly) to the sound of Lucia calling out for "Mommy! Mommy! MOM!" But I do get an occasional few minutes to myself to scroll through my iPhone (have to make sure there aren't any major work emergencies to attend to!) while she's occupied by her puppies. I've got my routine down: I spend minimal time on my hair so I can spend more time enjoying the simple pleasures of morning, like kisses and snuggles from Lucia.
And what about that routine? I wash my hair twice a week at night, so I wake up with hair that's dried overnight. And I flat iron up to twice a week; I never blow-dry it. I've been using the Nexxus New York Salon Care Therappe shampoo with Caviar Complex and Humectress conditioner to rebalance and nourish my hair from within. On just-washed-hair days, I'll apply a few pumps of the Nexxus New York Salon Care Encapsulate Serum Caviar to help protect and smooth my hair before using a flat iron. I have naturally thick, unruly hair – that is, until I've finished with these steps. On other days, typically towards the tail-end of a wash cycle, I'll use a few more pumps of the serum on my ends. My ends tend to get drier, and not oilier, as the days go on. I might spend minimal time on my hair, but I want it to look and feel like I've just walked out of a salon.
The only thing to complete my morning is a piping hot cup of coffee. What's your hair routine?
This post was sponsored by Nexxus New York Salon Care, a product of Unilever.