Lucia in Maui
June 12, 2015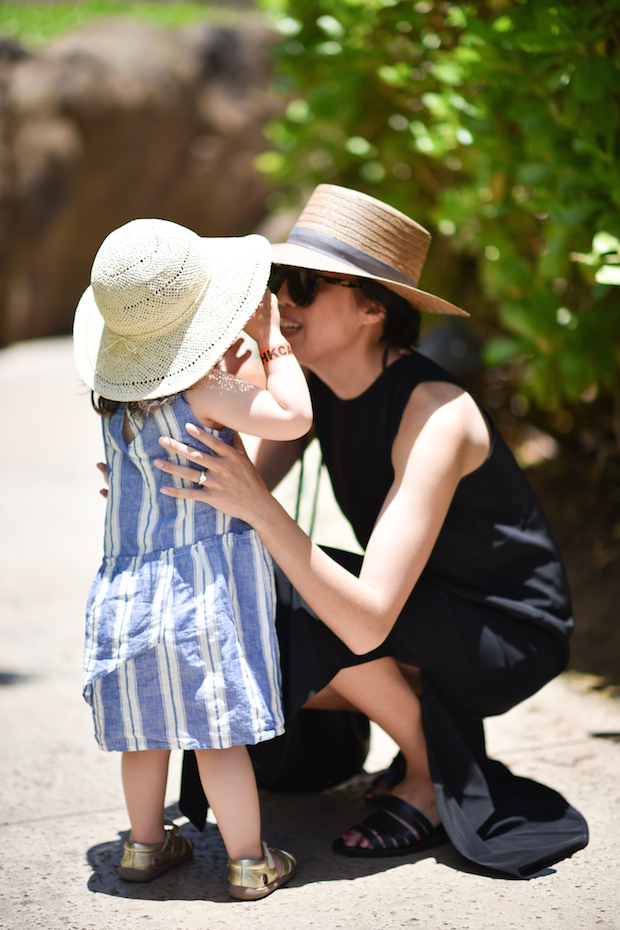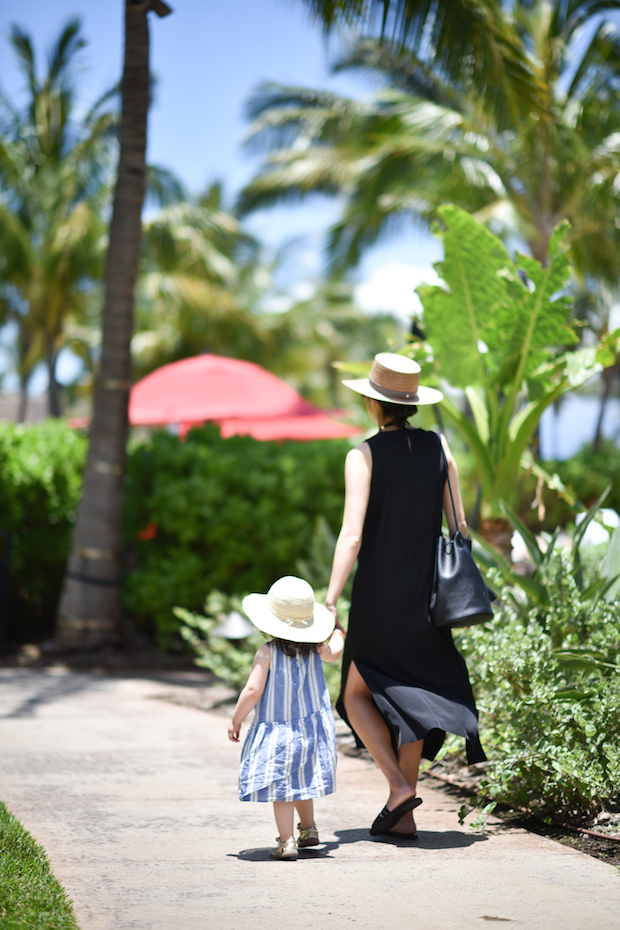 A little while back I had asked for advice regarding traveling with a toddler and you were so helpful with your comments, emails and messages! Thank you!!!
Adding a few tips and tricks of my own, now that we've had our first experience:
Timing! We made a rookie mistake on our return flight schedule and booked a 3:30pm local time flight that got us into SFO at 11:30pm local time. Lucia refused to sleep the entire flight (it was challenging, for sure!). After waiting for our gate-checked stroller, baggage claim for the car seat and bag, taking air tran to our parked car and then loading and re-installing the car seat, we didn't make it home til 1:30am. She fell asleep the instant she was in her car seat and transitioned easily to her crib once we were home, but I still felt terrible and we all paid for that unplanned mega-shift in her sleeping schedule. We're still working on shifting back to normal hours; it's a work in progress. On the other hand, our outbound flight was 11:30am – perfectly timed with her nap time so she fell asleep for the first hour and a half of the flight! She was so happy and pleasant the rest of the way.
Umbrella stroller! It's worth the haul when you need to get from point A to point B in a hurry. We almost didn't travel with one and I'm so glad we didn't make that mistake. We ended up buying this one – it's only 10 lbs!
Just do it! She's nearing her 2nd birthday (after which we'll need to pay for an airplane seat!) and we're wondering why we waited so long to vacation with her – it was an absolute blast!!!
Anyways, I've squeezed in what feels like a full weeks' worth of work in a matter of days (out of necessity!) this week. But Maui was definitely worth it!
Happy Friday and hope you have a  great weekend!
***
Dress – J.Crew (here)
Sandals – Vince (here)
Hat – Janessa Leone (here)
Purse – Building Block thanks to Goldyn (here)
Sunglasses – Celine (similar here)
Lucia's dress – J.Crew (on sale here)
Lucia's sandals – See Kai Run (here)
Lucia's hat – Gap (here)