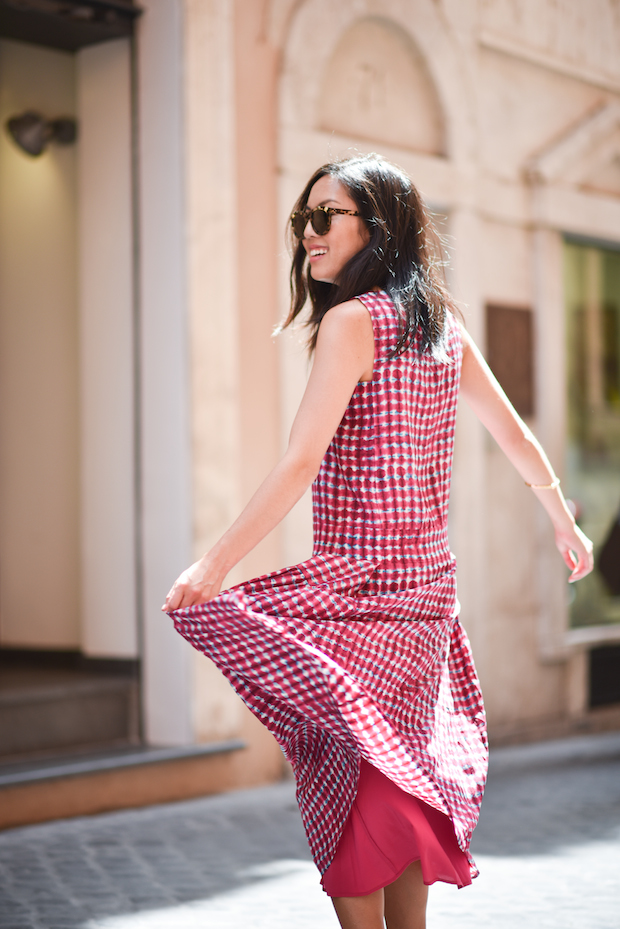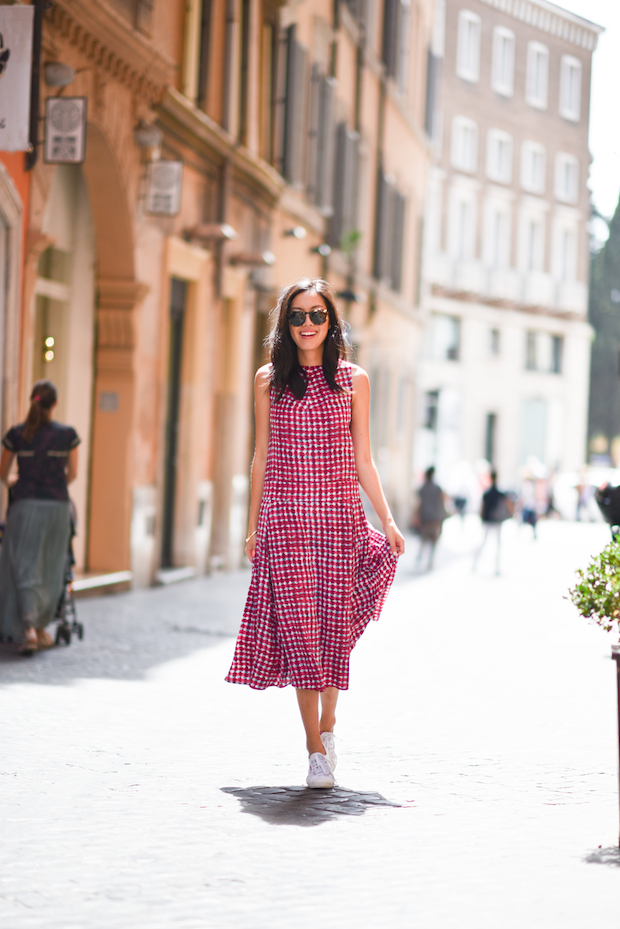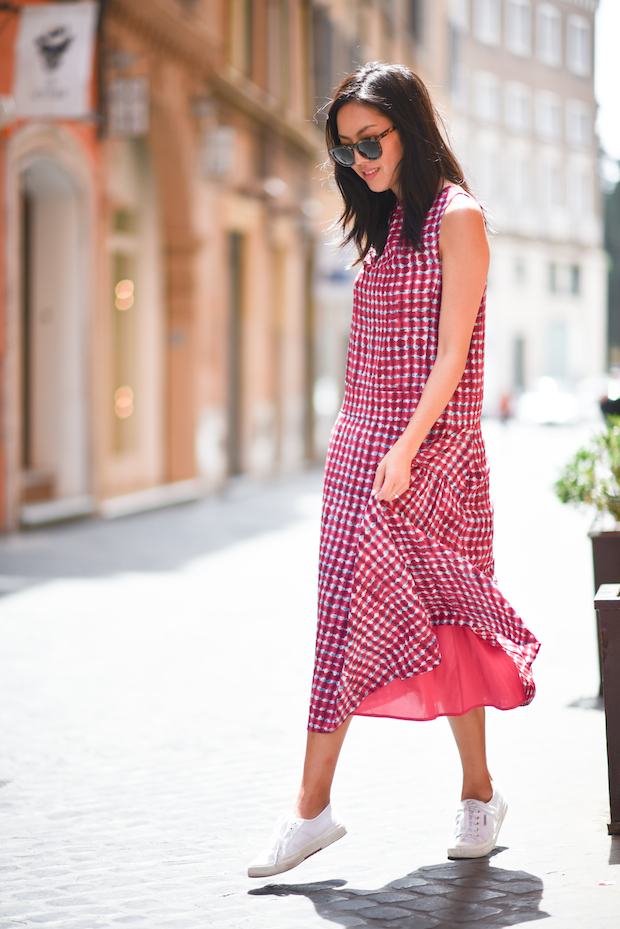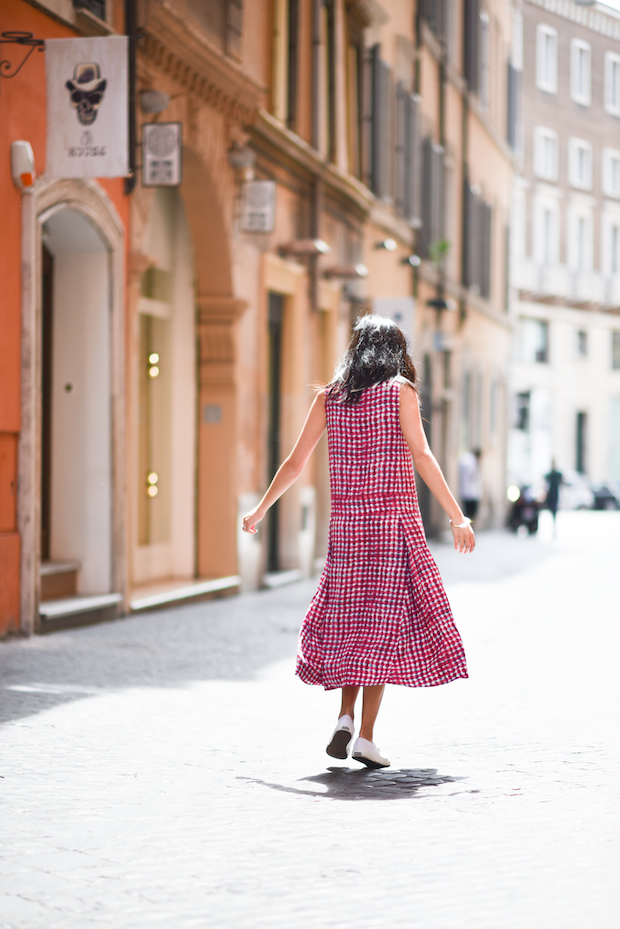 In my happy place and dancing in the middle of a street in Rome. I had the incredible opportunity to travel to Florence over the weekend with Luisa Via Roma for Firenze4Ever (more on the StyleLab photoshoot soon!), and couldn't come all this way without making a little jump over to Rome too. It's my first time in Italy, after all! Let's just say I'm in love. Every cobblestone street, corner and alley is another beautiful thing to see.
Ciao, for now, and can't wait to share more! Thank you for visiting and hope you're having a great week!
PS: I brought so many pairs of shoes (I definitely overpacked this time!), but when eyeing my options for a day of exploration, the sneakers always win!
***
Dress – Tory Burch (I LOVE this dress – it's so happy, carefree and it swings as I walk. The perfect piece for my travel to Italy! I bought it on sale and it sold out, but still available here)
Sneakers – Superga (here)
Bracelet – Kate Spade (here)
Sunglasses – Celine (similar here)