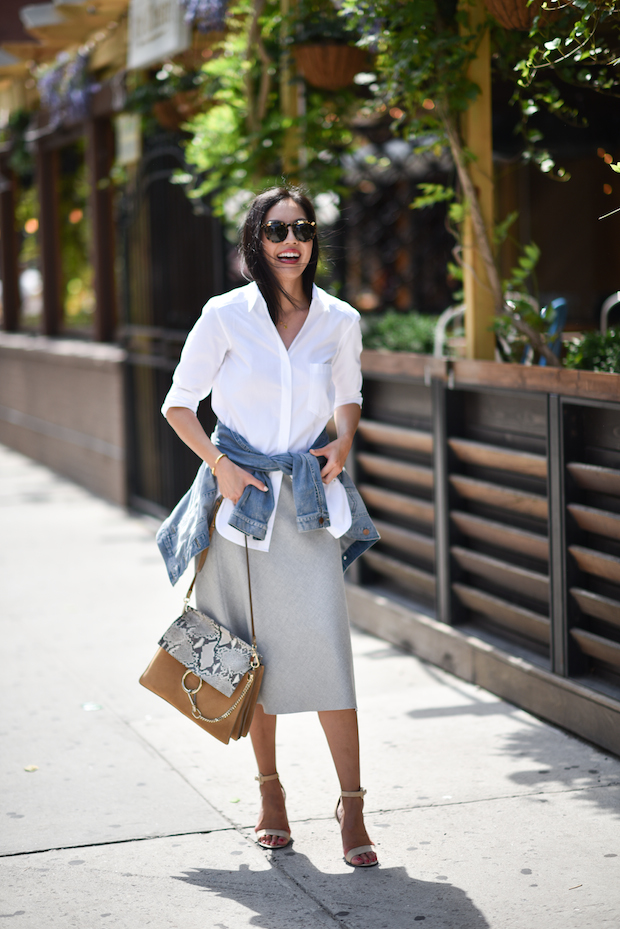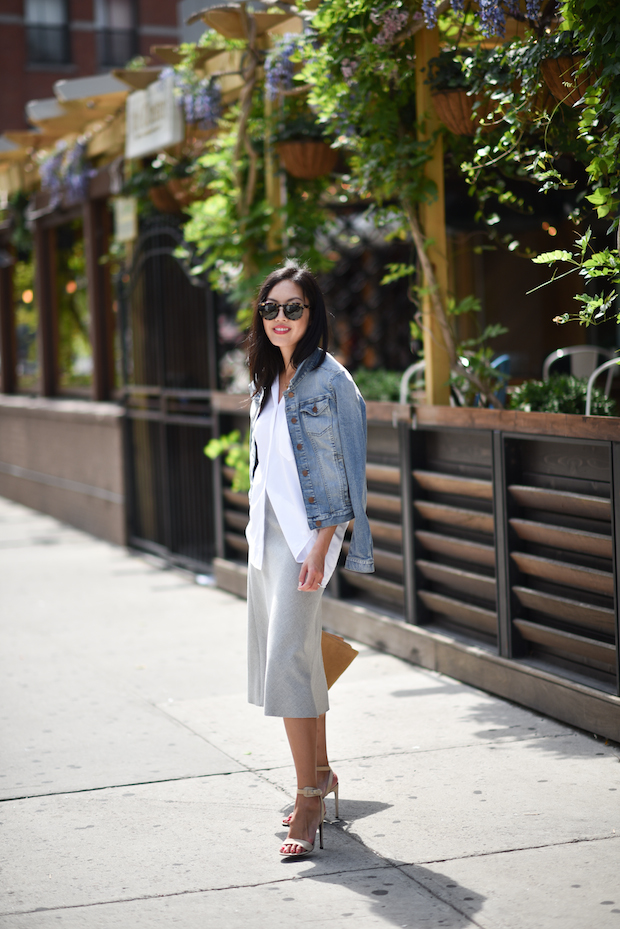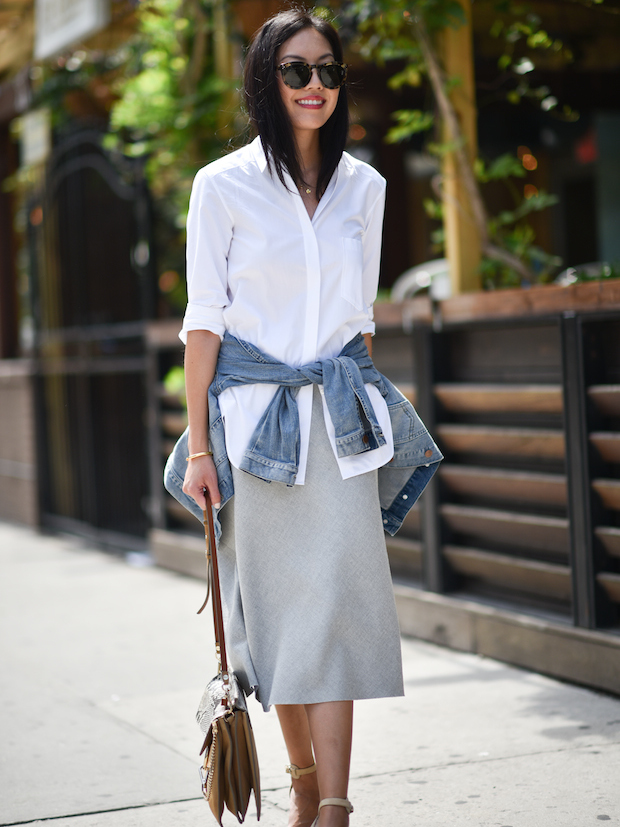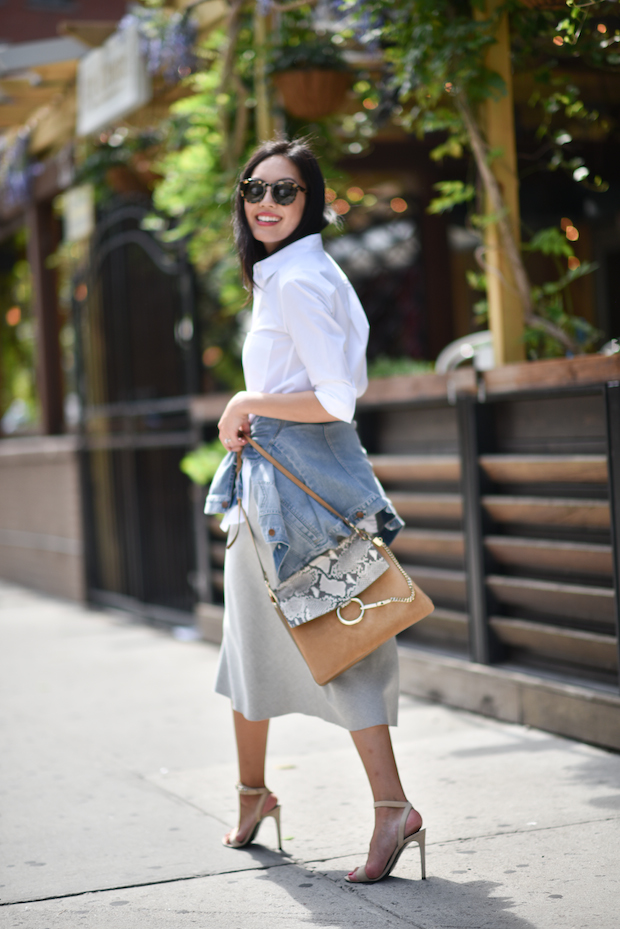 From last week's extra quick trip to New York City – the first day was sweltering hot, humid and rainy (an unfamiliar combination for this Californian!), but the following two days were warm, sunny perfection.
I'm wearing a few of my favorite recent sale finds (both still available!): a lightweight, [ever so slightly] A-line midi skirt and a crisp cotton blouse. Both are instant classics and will be in heavy rotation (the blouse is in my last post here). I wore the denim jacket twice on this trip – mostly tied around my waist because I love how it lends a more casual vibe. Plus the wash is exactly right.
Thanks for visiting and hope you're having a great week!
***
Skirt – Theory (best buy! on sale here | similar styles priced from high to low: here, here and here)
Blouse – Theory (on sale here | similar styles priced from high to low: here, here and here)
Jacket – thanks to LOFT (here | similar styles priced from high to low: here, here and here)
Purse – Chloe (smaller version in gray, plus with the gift card event get up to a $700 gift card here – PS. I bought mine during a gift card event!)
Heels – Balenciaga (bought them here | similar styles priced form high to low: here, here and here)
Bracelet – thanks to Brandy Pham (here)
Sunglasses – Celine (similar here)

photography by Lydia Hudgens