Date Night
August 14, 2015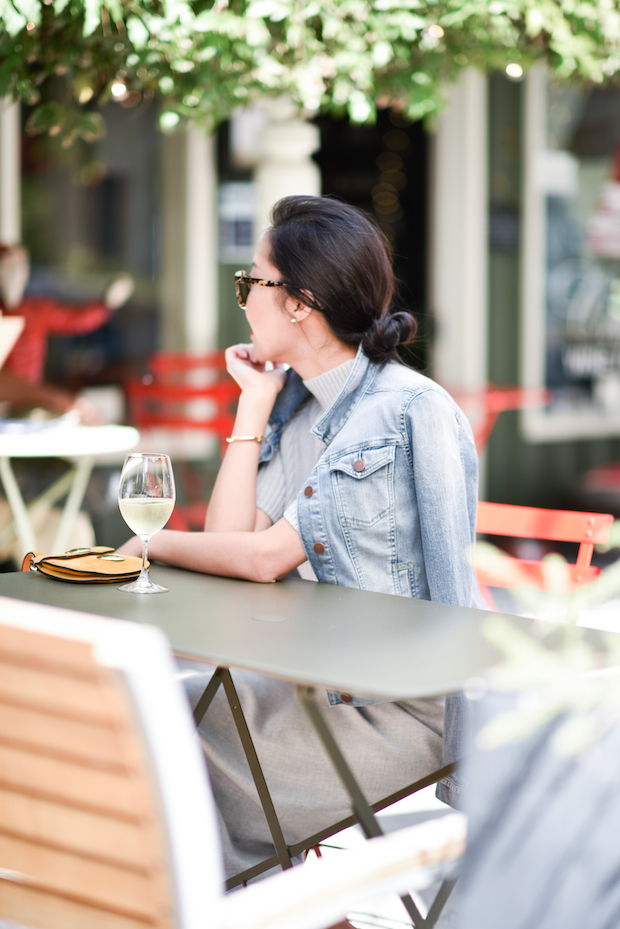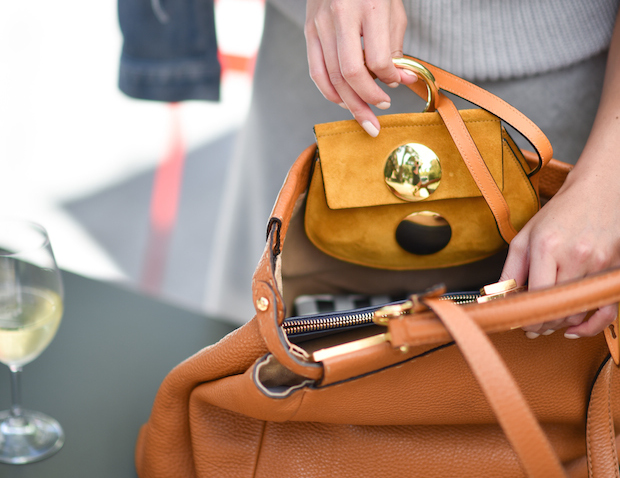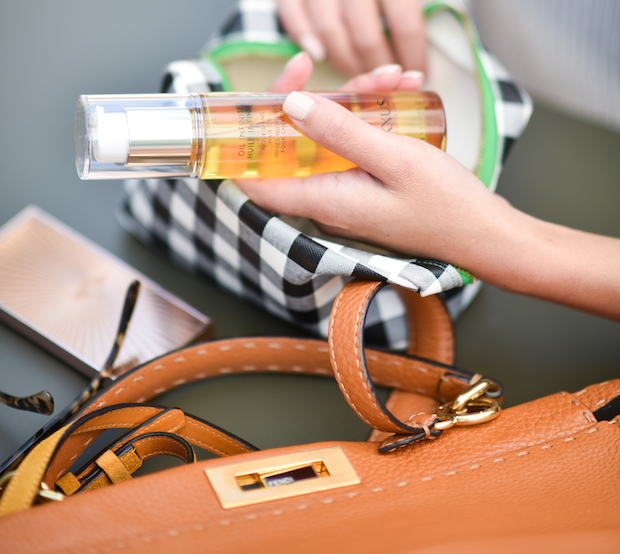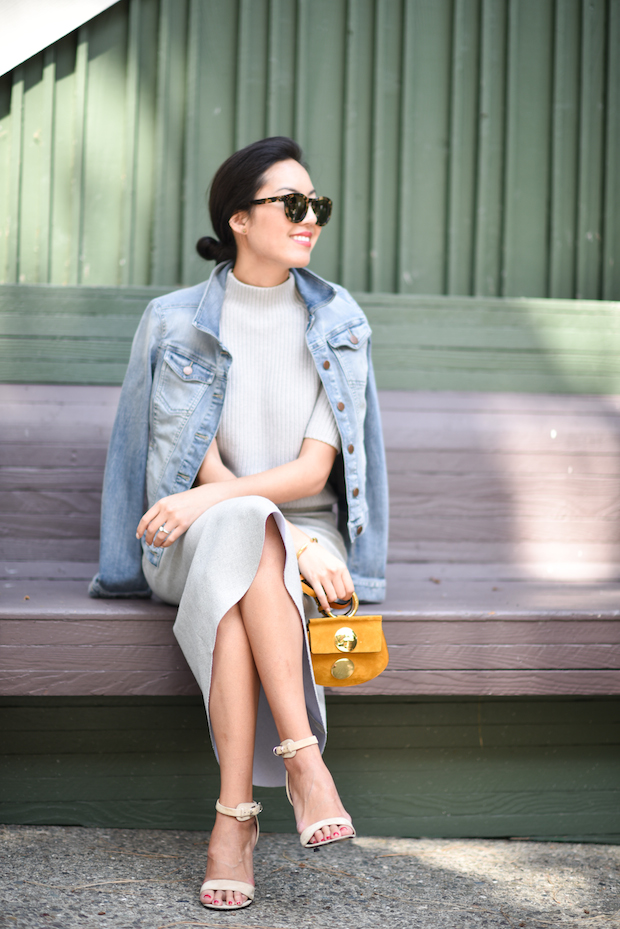 Date night takes on a whole new (and more meaningful) meaning post-baby. For the last two years, making it a priority has been challenging. It's easy to become consumed by all things baby. And it's even harder if you don't live near family (like us). But we've put in a lot more effort in recent months to get in our regular date nights.
My favorite date night of late starts at Couloir Wines on historic Ark Row in Tiburon: I'll enjoy a glass of Sauvignon Blanc on their quiet and relaxing outdoor patio. I'll have packed a smaller clutch for the evening in my work tote, as well as some necessary items in my beauty bag:
We'll head over to Don Antonio or Luna Blu for delicious Italian. During the summer, we'll grab a waffle cone of Three Twins ice cream from the Grass Shack before calling it a night. Everything's within walking distance – we love taking in the charm of our small town with a summer evening stroll.
***
Top – Theory (bought it during the recent sale here)
Skirt – Theory (here | lusting after these colors here and here)
Jacket – thanks to LOFT (here)
Bracelet – thanks to Brandy Pham (here)
Purse – Chloe (also love this mini version here)
Heels – Balenciaga (bought it here | similar styles priced high to low: here, here and here)
Sunglasses – Celine (similar here)
This post was sponsored by Nexxus New York Salon Care, a product of Unilever.