6 hours in San Francisco
September 14, 2015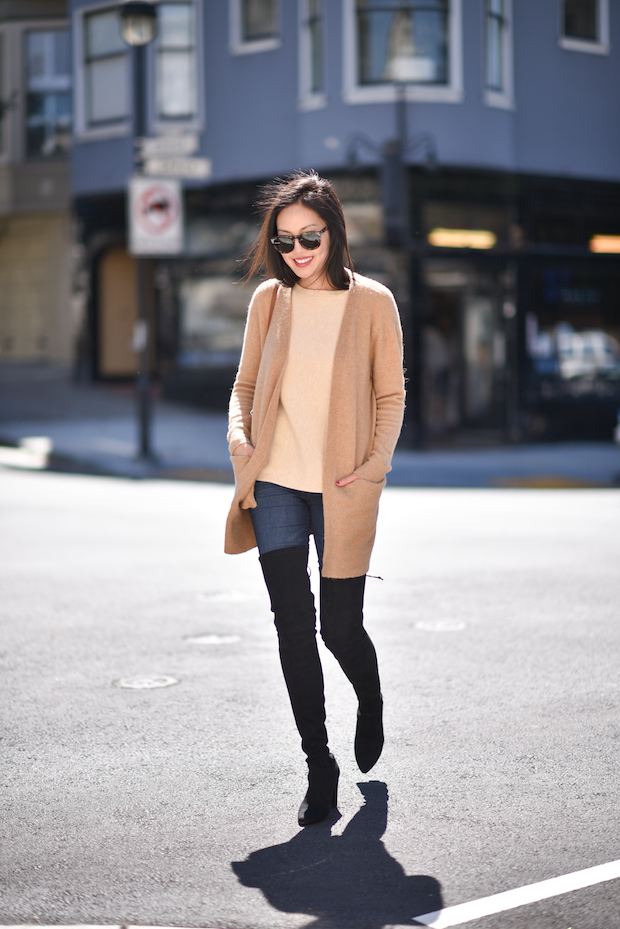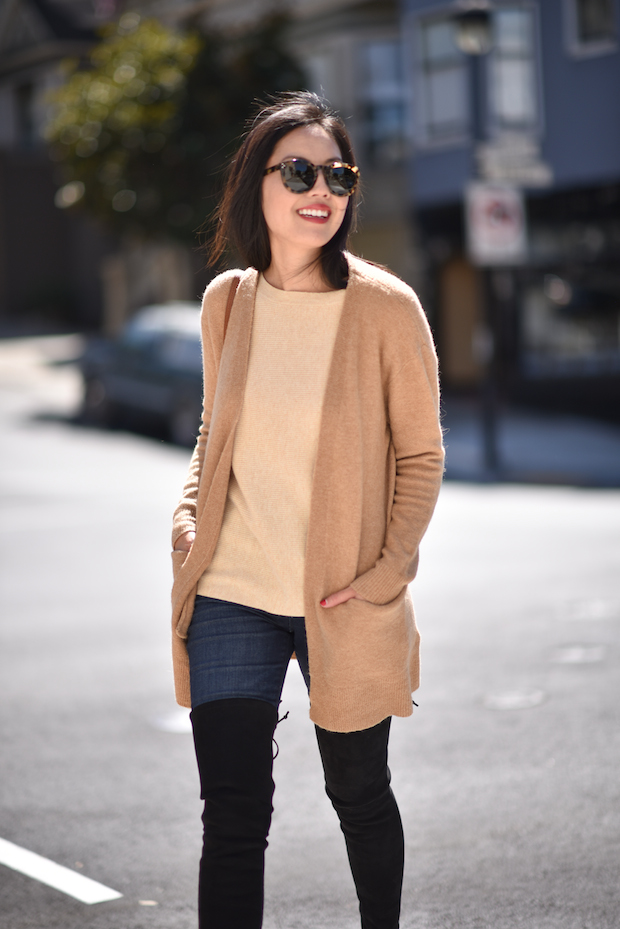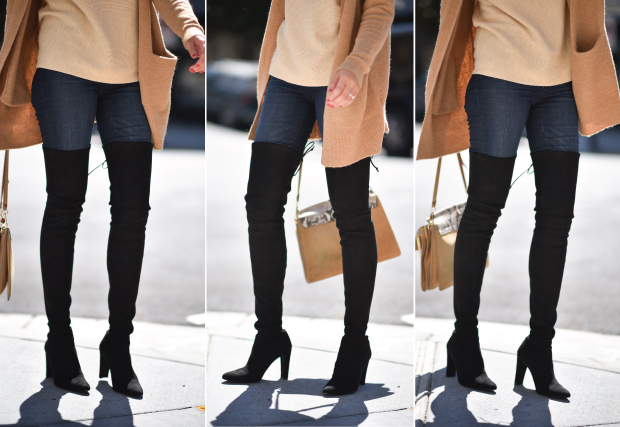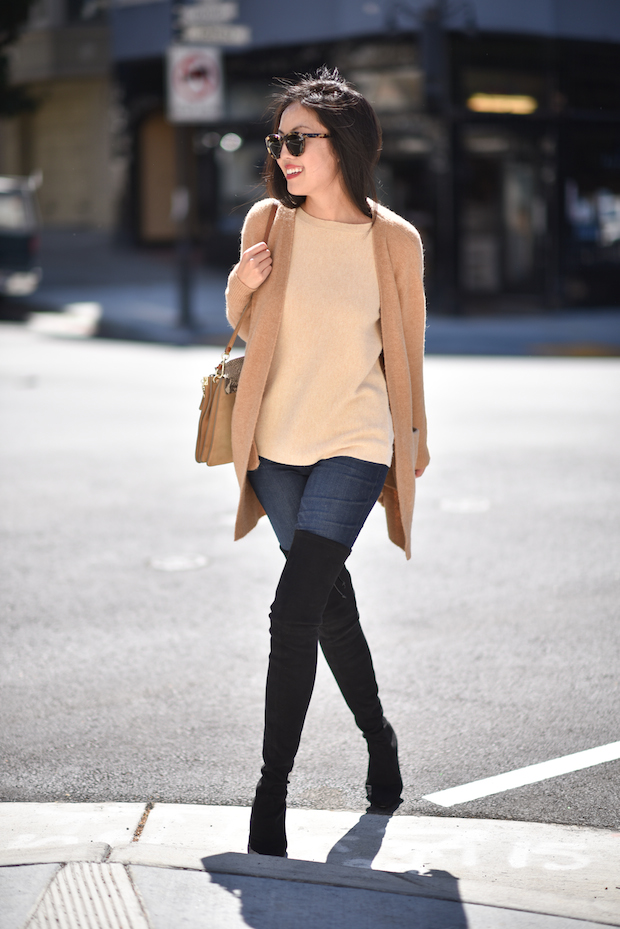 Good morning! Living just outside San Francisco across the Golden Gate bridge means that on a "me" day (a day I can responsibly neglect both work and home responsibilities!), I choose the city. And I choose an outfit consisting of cozy sweaters, skinny jeans and a new pair of sexy Stuart Weitzman ALLLEGS boots. The heels look higher, but are a modest 3.25″; they're comfy while making a statement. They're just right for my "me" day.
The day starts at the Ferry Building along the Embarcadero. Some of my favorites are here, but Blue Bottle is the spot for coffee. On a hot day, an iced vietnamese coffee will do and that's in the Ferry Building too, at Out the Door. I love walking through the stalls here: local cheeses, fresh baked bread, gelato, meats and more. When I commuted to work via Ferry I would pick up a sweet treat for dessert with family at home.
From here, I jump on the California Street Cable Car line. This is a best kept secret – the Powell line almost always has a crazy long line at Union Square. There's never a line here, plus it takes you to the top of Nob Hill. That's where I get off and stroll through my favorite city park, Huntington Park. We used to live a block away so this was where we went every day to let our puppies run and play. We had our first daytime date here and got engaged here. It's pretty special. For an incredible view (and if you're thirsty), head to the Top of the Mark (at the Mark Hopkins Hotel).
It's time for a bite, so I hop into a taxi that takes me a few minutes away to Fillmore Street – a charming destination for food and fashion. Out the Door is where I get my favorite pho in the city (and they make banh cuon too, a Vietnamese classic!). But I also love Woodhouse, Roam and just about any spot on this boutique-lined street. Hopping into a few stores after lunch isn't a bad idea – and a "few" easily turns into much more (fair warning!).
I'll end right back where I started at the Ferry Building (for the lovely ferry commute!) but not before grabbing a prosecco and enjoying one last bit of quiet relaxation on the deck outside. With stunning water views and a bit of a bay breeze, there's no better way to end the day!
Thank you so much for visiting – happy Monday!
***
"ALLLEGS" Boots – thanks to Stuart Weitzman (here)
Sweater – J.Crew (here)
Cardigan – Madewell (here)
Jeans – Ann Taylor (here)
Purse – Chloe (similar shape here)
Sunglasses – Celine (similar here)