on Motherhood
September 4, 2015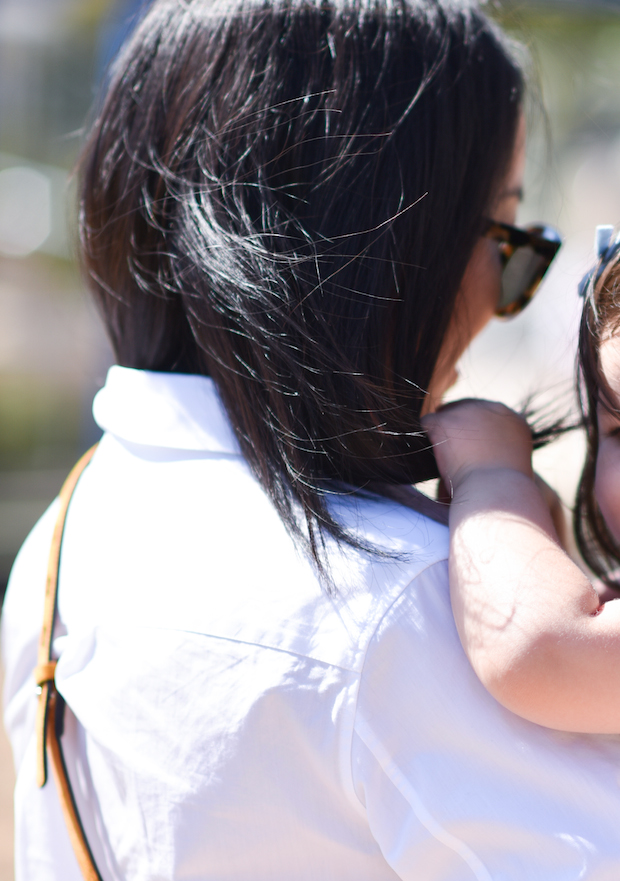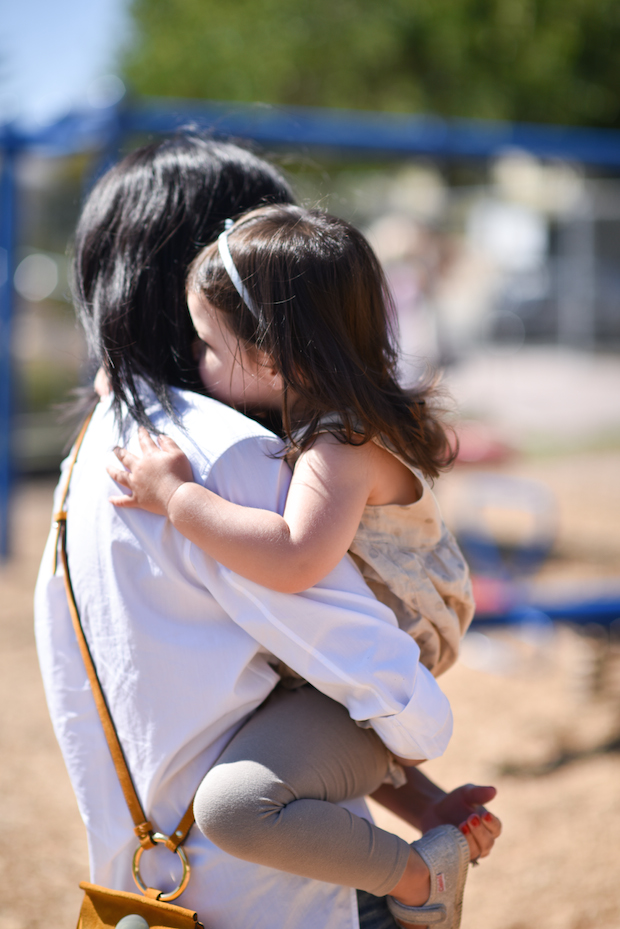 Motherhood has been an adventure – the best possible adventure I can imagine. There has been so much to learn (about Lucia, and about myself), so many challenges (who really knows best, anyway?), and so much love. Completely life-altering love. Here are some things I've learned so far, 2 years in:
Security blankets are real (for me and the baby). For me, it's my mom and my sister – they're always just a phone call away and they're both mothers. They've been through every little dramatic bout of baby constipation or fever. It's comforting to hear their rational take on things. For Lucia, it's my hair. She grabs a handful and holds on tight. There's not a nap or a bedtime that doesn't involve this soothing routine. And now that she's a talker, she even says (unprompted!) "Mommy. Hair smells goooooood." Since partnering with Nexxus New York Salon Care earlier this summer, I've taken more of an interest in how I care for my hair and the results have been wonderful for me (smoothening, softer, lots of movement) and for her (the aroma!).
Babies are sponges. Every parental quirk, nuance, head tilt or voice inflection is something for the baby to learn and imitate. Lucia has picked up everything (good and bad!), so I've become much more self-aware than ever before. After all, it's not so cute when your child says "Ohmigoshhhhhhhhh!" for the third time.
Most things are not worth fretting over. It's so easy to become consumed by things that, in the grand scheme of things, are trivial. Sometimes I feel like I have blinders on – have to take care of the baby, the work, the dogs… Everything becomes a to-do list. But to-do lists inherently aren't weighted, prioritized magical lists. It's ok if some of the lesser items never even get a checkmark next to them. Or, Lucia falls and scrapes her knee. We don't even react anymore – and so she doesn't either. She picks herself up and gets back to playing. (Also see #2)
Happiness is. It just is. Watching Lucia find joy in some of the most mundane, simple things has been eye-opening. It's such a powerful reminder that I don't need many things in life to be happy or to find happiness. It's usually right in front of me.
Take time for "me". I love being a mom more than anything, but it doesn't mean that I've forgotten how to take pleasure in my friendships, fashion (like this blog!), and taking care of myself (something as simple as doing my hair or playing tennis!). I'm not always able to take as much time as I'd like, but when I do, I feel like I'm feeding my soul. And that's good for Lucia too.
Thank you so much to the Nexxus New York Salon Care team for partnering with me on this series! Hope you've enjoyed following along! See my past posts here:
***
Blouse – Theory (here)
Jeans – Madewell (here | similar styles under $75: here and here)
Sneakers – Superga (here)
Sunglasses – Celine (similar here)
Purse – Chloe (similar here in gorgeous neutral gray)
Lucia's Dress – handmade by Sanae Ishida (here)
Lucia's pants – Gap (here)
Lucia's sneakers – Cienta (here)
This post was sponsored by Nexxus New York Salon Care, a product of Unilever.