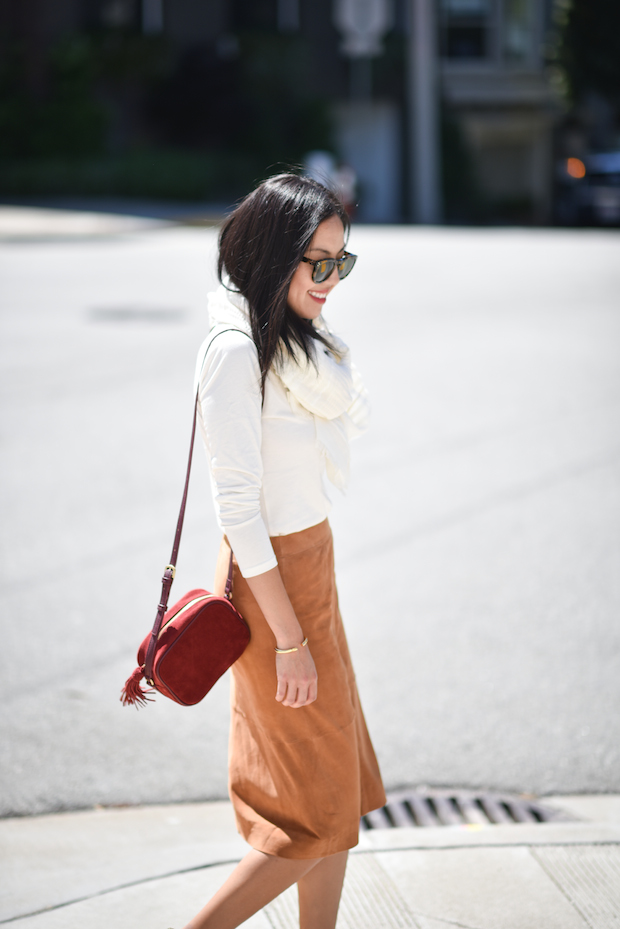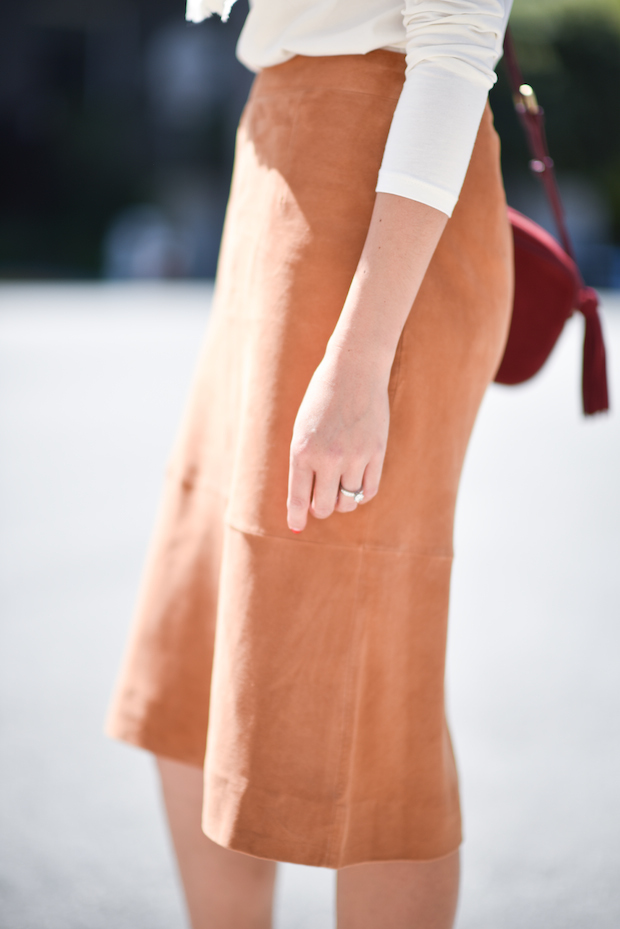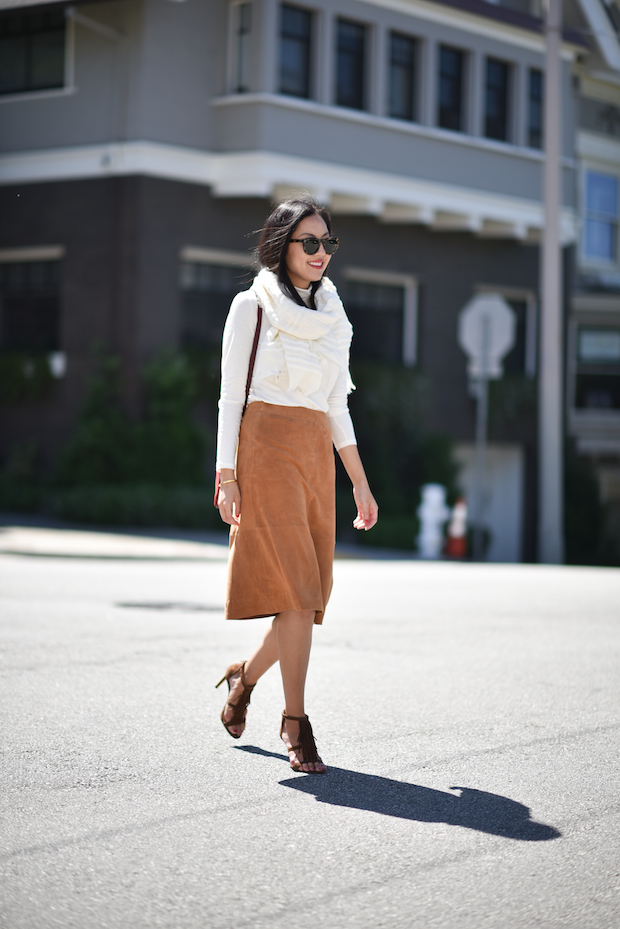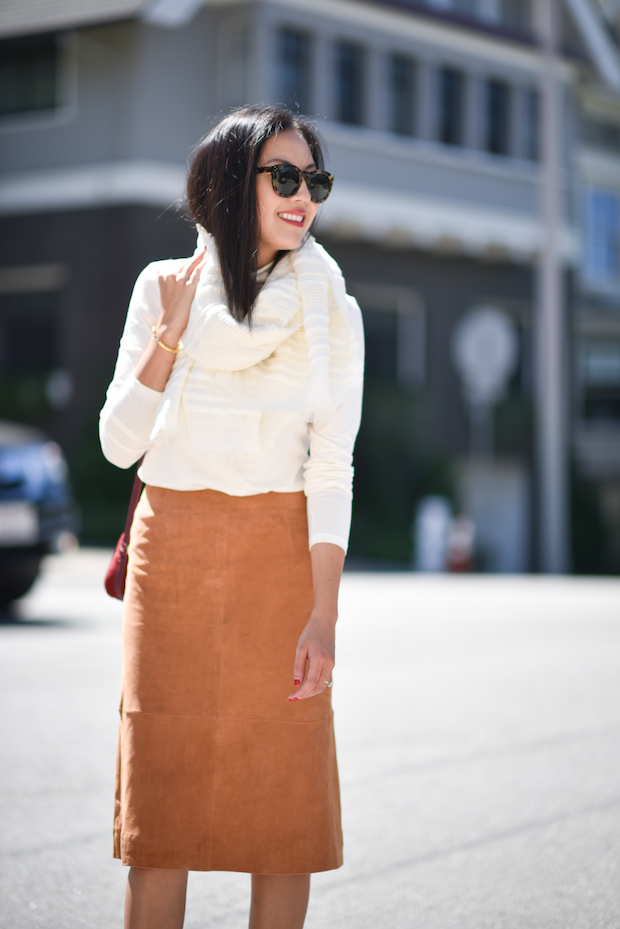 Suede has been high on my wishlist for Fall and I was so excited to find the perfect caramel colored suede skirt at Ann Taylor. It's lightweight, comfortable and easy. As soon as the weather cools down, I'll be pairing it with warmer cozy sweaters (love this one!).
I'm in New York and it's been a whirlwind so far! Reconnecting with friends and enjoying every minute. Can't wait to share more. Happy Friday and thank you so much for visiting!
PS: A few other suede pieces have arrived too – this burgundy jacket is just gorgeous!
***
All items thanks to Ann Taylor:
Suede skirt (here)
Turtleneck (here)
Scarf (here)
Purse (here)
Heels (here)
More of my Fall picks: