A Day in The Life with Tory Burch: Tel Aviv
October 22, 2015
Sponsored
7:00am | Brown Beach Hotel, Tel Aviv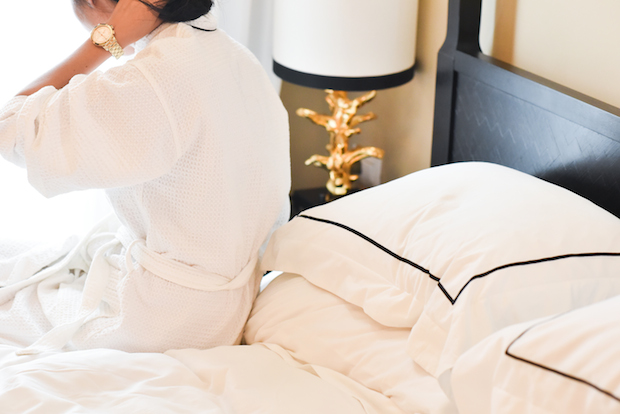 For the first time in a while, I'm not jetlagged! It changes everything: I wake up feeling excited for the day. After checking emails and scrolling quickly through social media, I put on my new favorite Tory Burch watch, get ready and make my way downstairs for breakfast. Jetlagged or not, coffee is non-negotiable.
10:00am | Jaffa neighborhood, Tel Aviv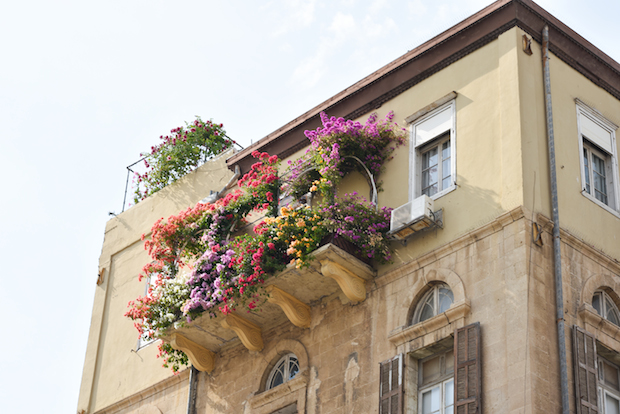 The best way to experience a new city is on foot. In a car, taxi or bus, you move far too quickly to capture sights like this.
12:00pm | Getting lost in residential parts of Jaffa, Tel Aviv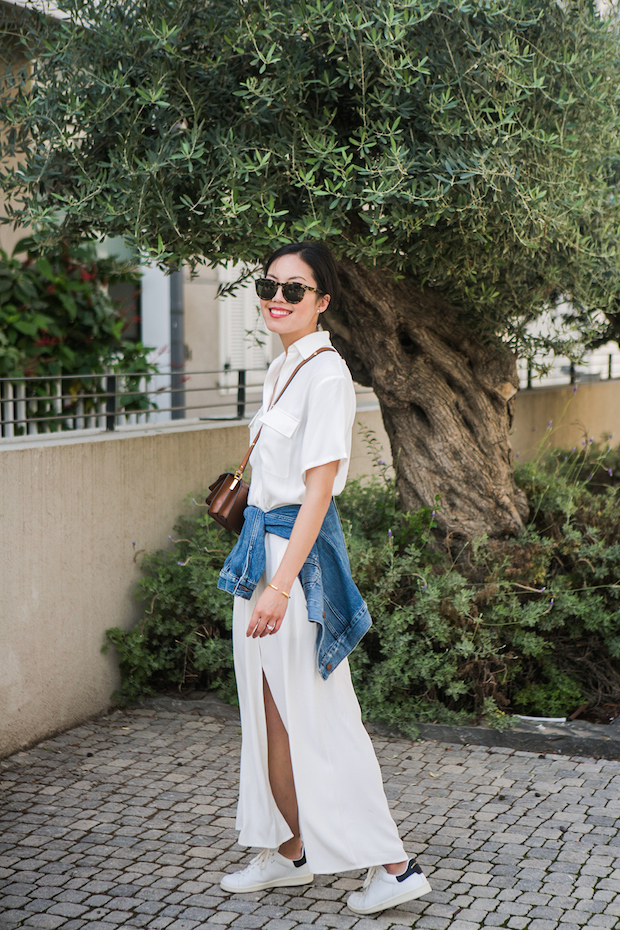 I've worked up an appetite! We direct our Vibe Israel walking tour over to Han Manoli adjacent to Jaffa's Flea Market District for what turns out to be my favorite hummus meal ever.
2:00pm | Jaffa Flea Market District, Tel Aviv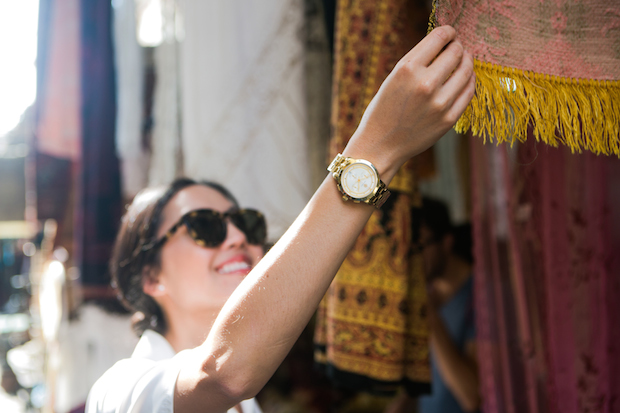 We only have a few moments, but a quick stroll through Jaffa Flea Market and I'm convinced I need to make it back here before my trip ends. A mix of old and new, the market is buzzing with energy.
4:00pm | Back at Brown Beach Hotel, Tel Aviv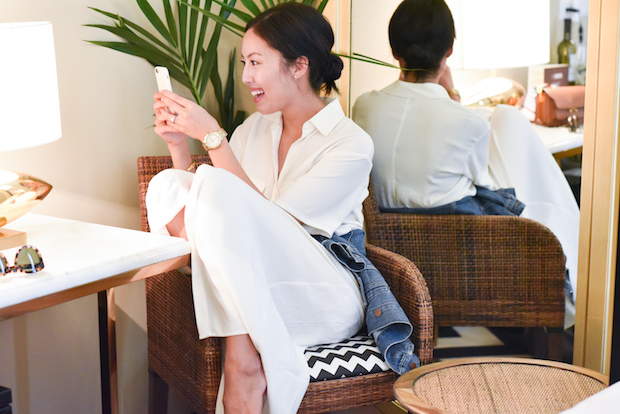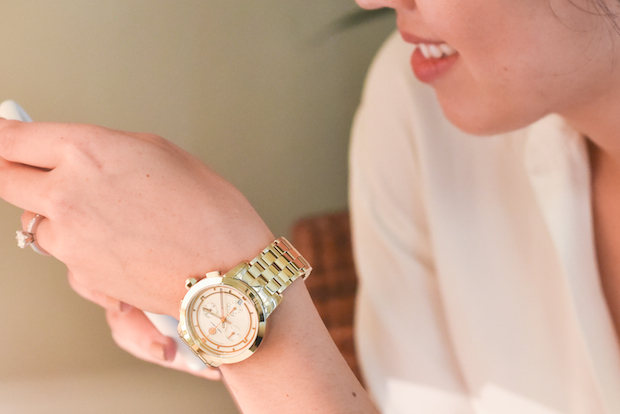 Back at the hotel to relax, catch up on work and most importantly, FaceTime with Lucia. I don't know what I would do without FaceTime – it has been tremendous for us during my travels. Sometimes she's completely focused and interested in sharing details about her day, and other times she's too busy playing but remains within the frame to listen in. Fickle sweethearts, these two year olds!
6:00pm | Beachside in Tel Aviv at sunset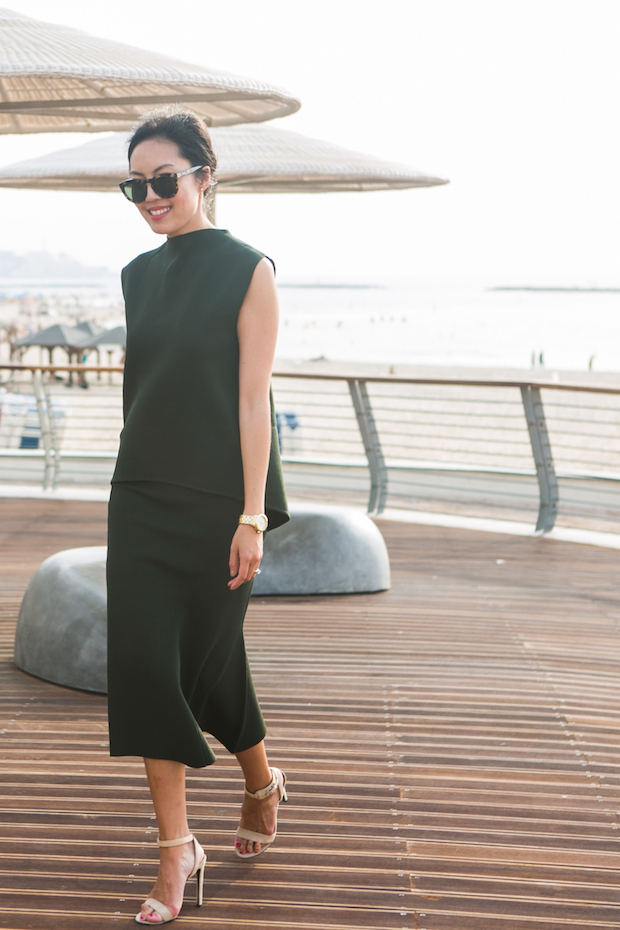 Getting an early start to the evening with the group, about to enjoy another delicious meal in Tel Aviv! Thank you so much for following along!
***
daytime: 
Watch – thanks to Tory Burch (here)
Dress – Frame Denim (no longer available, similar here in olive)
Sneakers – Isabel Marant (here)
Jacket – thanks to J.Brand (here)
evening:
Watch – thanks to Tory Burch (here)
Top – TY-LR (here)
Skirt – TY-LR (here)
Heels – Balenciaga (similar here)