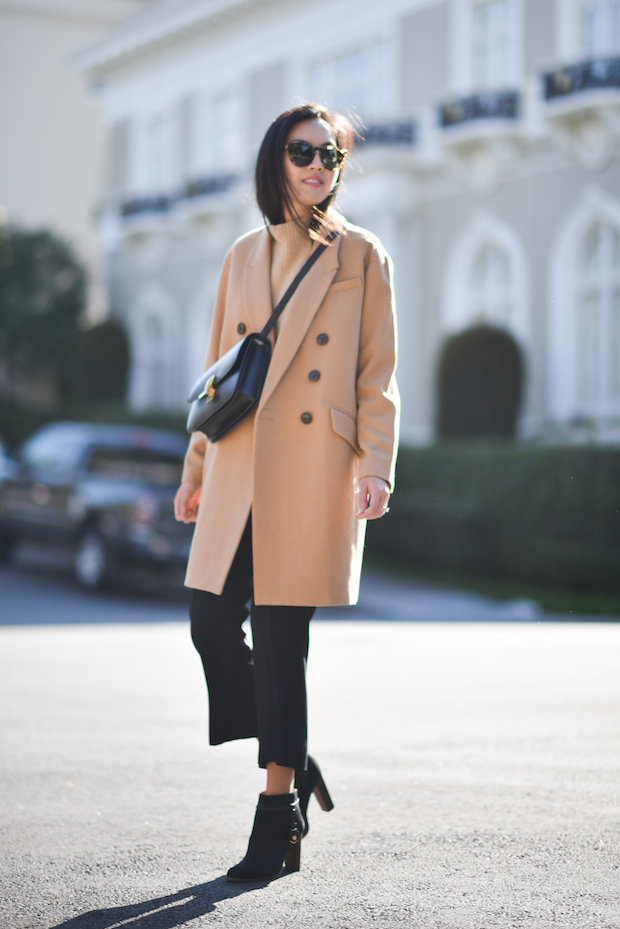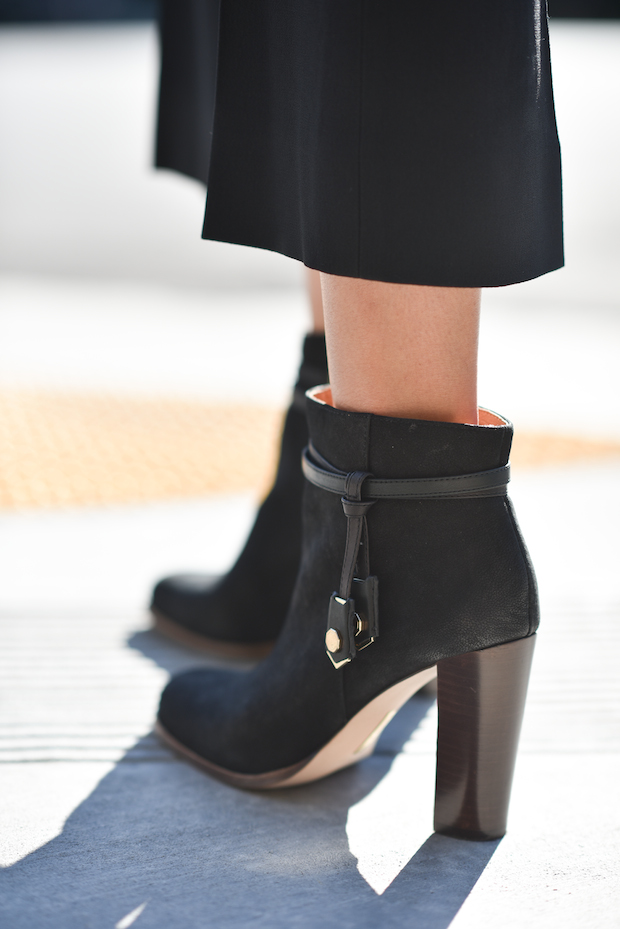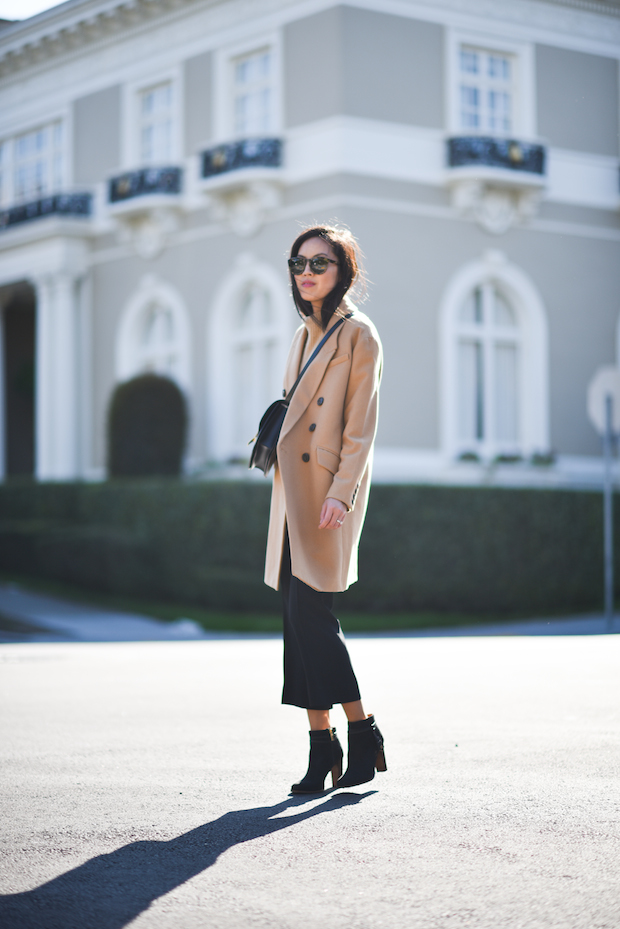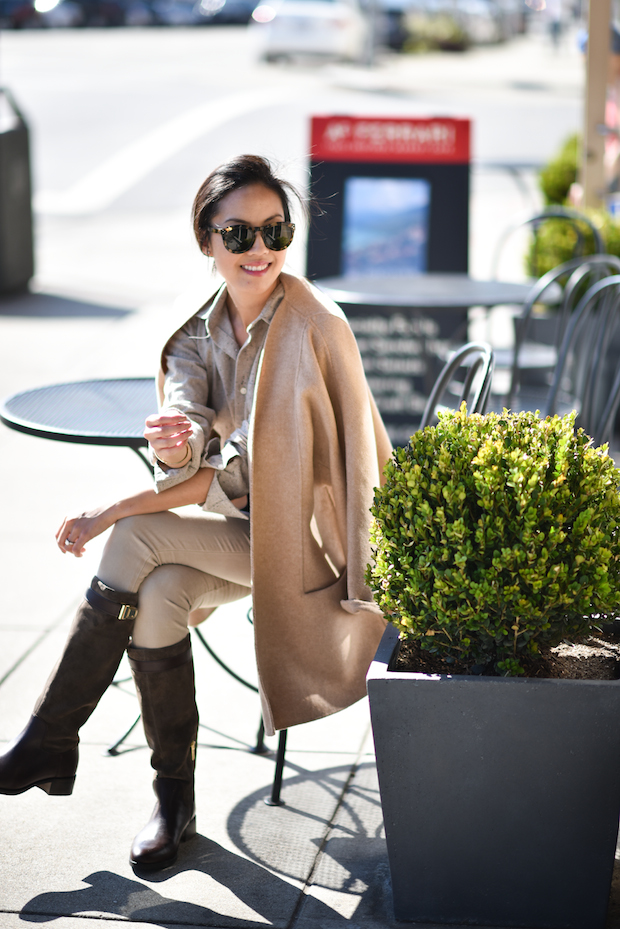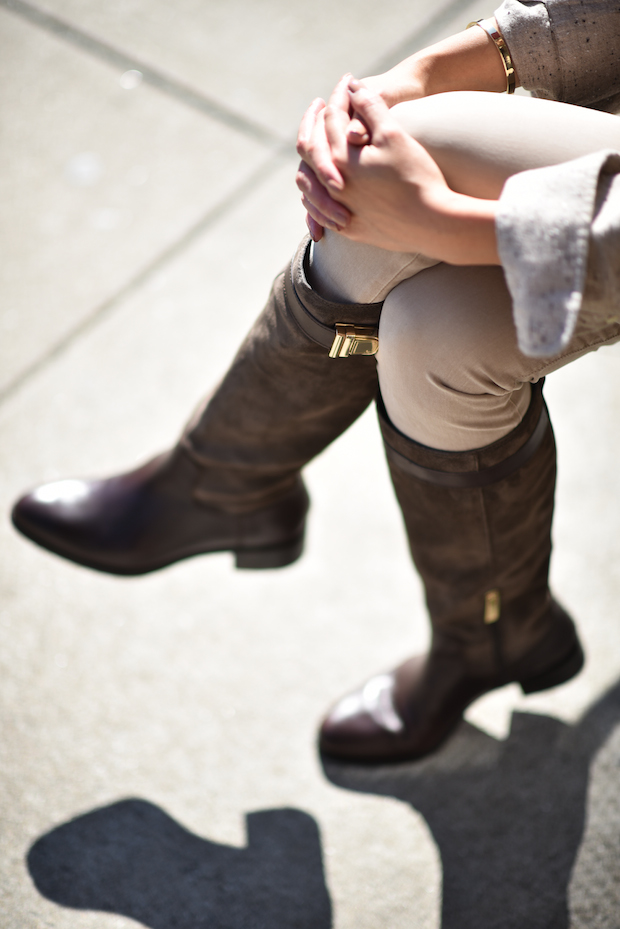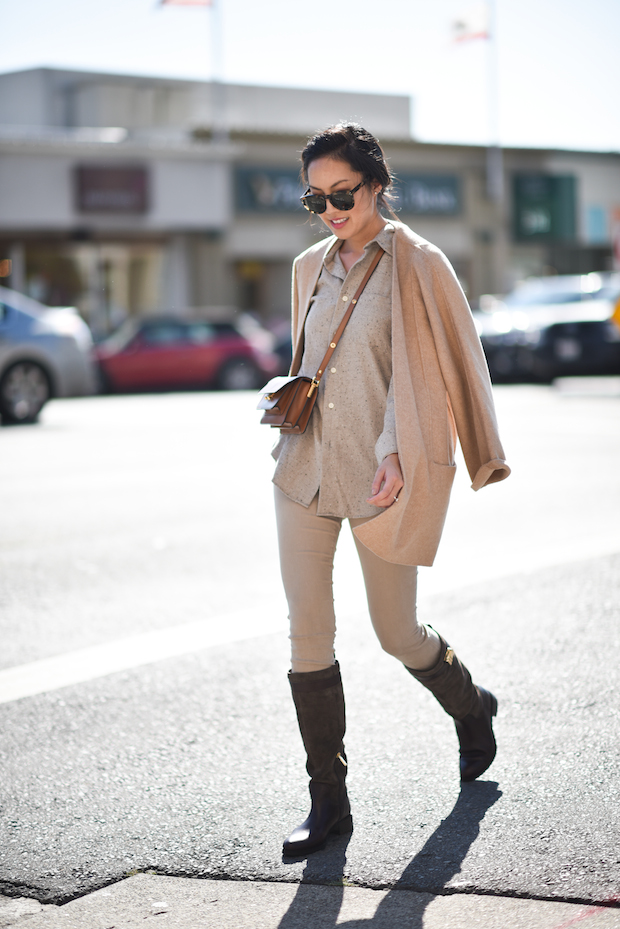 San Francisco. I feel so lucky to be able to say that my favorite city in the world is the one in which I reside (or, technically resided – now I'm right across the Golden Gate Bridge from the city!). And there's two ways I get to enjoy it: during the workday for meetings (typically tied to a meal) or during the weekend with Lucia and my husband (typically tied to a meal and a play area).
For a breakfast meeting, downtown locations are ideal. The ferry building is my favorite: Boulettes Larder offers a simple, minimal menu (easy for those who have a tough time making decisions – plus you can't go wrong!) and the setting is simply gorgeous. The ferry building is also home to Blue Bottle coffee, but be prepared to wait in line. When meeting here, I can take advantage of an easy ferry commute in and out of the city. These Louise et Cie booties are perfect for keeping me warm and stylish for the ferry.
On weekends, we love driving into the city to Laurel Heights and Pacific Heights: one of the most family friendly areas of the city. Sacramento Street is charming to walk down, and is a short drive to our favorite playground in SF: Presidio Heights Playground. I spend the afternoon running after a busy and curious 2 year old so I'm grateful to be wearing these Louise et Cie flat riding boots. That'll help us work up an appetite for an early dinner (5pm!) at Roam, a great casual burger spot with sustainable meats and produce. My favorite is the French & Fry burger (yes – it does come with a few french fries inside!). And Lucia loves the sweet potato fries!
Hope you have a great start to your week and thanks for stopping by!
***
one
Booties – thanks to Louise et Cie (here)
Sweater – Banana Republic (here)
Coat – Banana Republic (here)
Pants – Miu Miu (similar here)
Purse – Celine
Sunglasses – Celine (similar here)
two
Riding boots – thanks to Louse et Cie (here)
Blouse – Club Monaco (here)
Sweater – Zara (here)
Jeans – JBrand (here)
Purse – Marni (here in black)
Sunglasses – Celine (similar here)