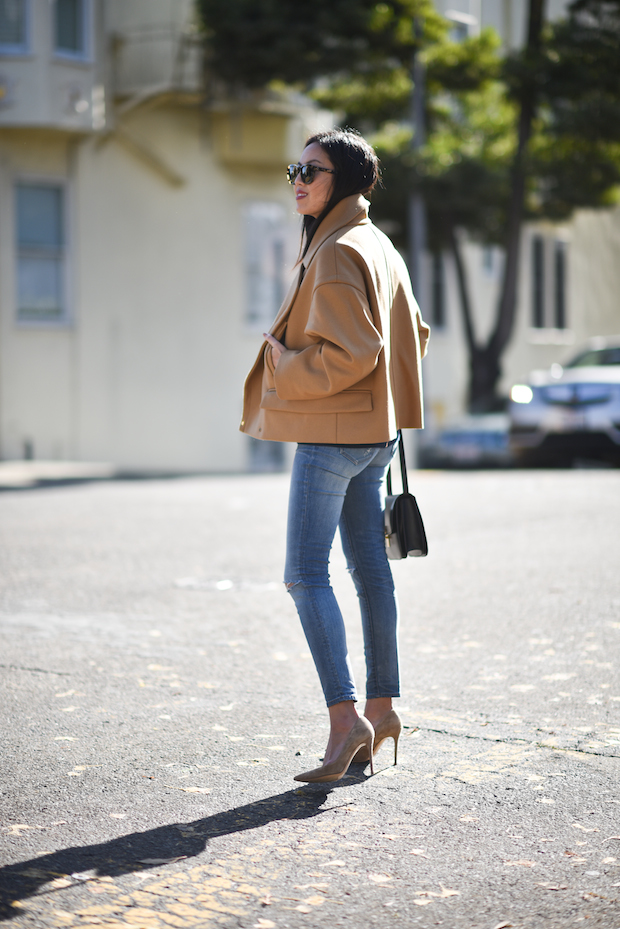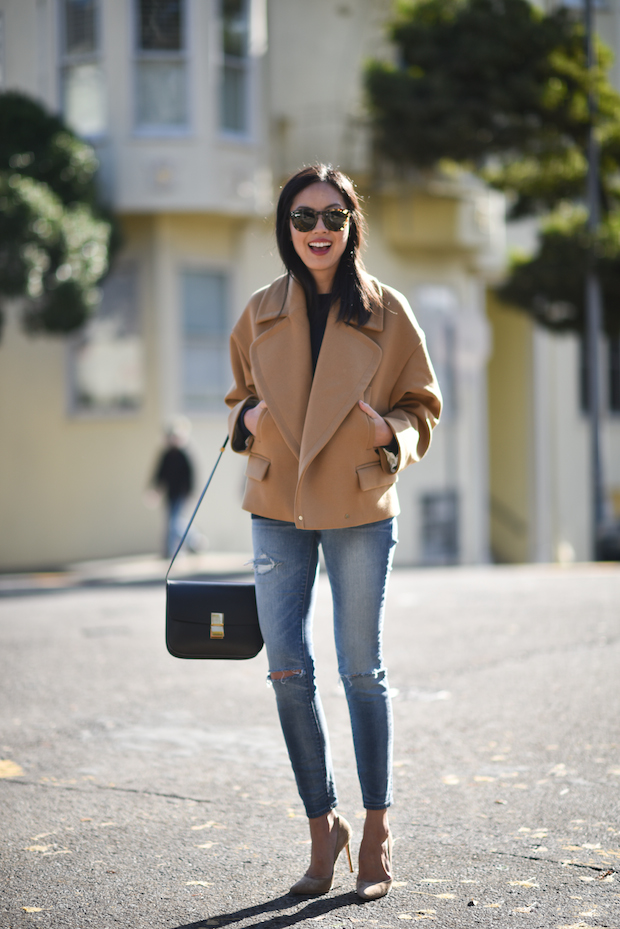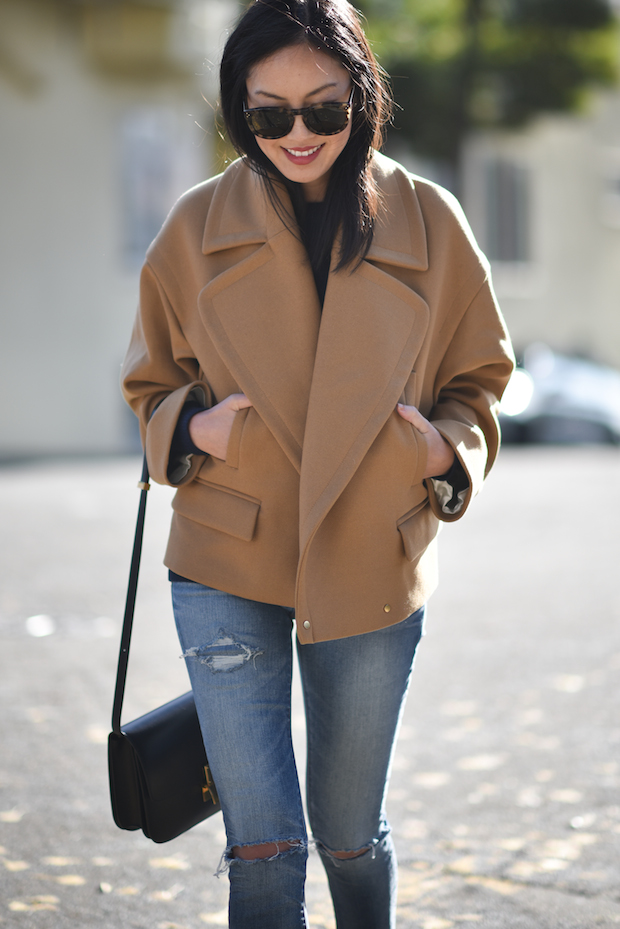 I'm officially off for the holidays, woohoo! We got into San Diego last night – Lucia is so happy to see her cousins and family. I still have a little bit of last minute shopping to do but for the most part, this year's effort was much better executed than in previous years (less procrastinating!).
I started cooking regularly a few months ago (gasp!) using a few of the recipe/ingredient delivery services out there. The convenience factor was a huge plus. Then I actually cooked edible stuff (gasp again!). And there is no better motivation than success!!! I'll always love clothing, shoes and purses, but this year what's really on my wishlist are some new pots & pans! And that's a first. Ha!
Hope you're having a great week and safe travels!
***
Coat – Rochas (found it here super marked down | found an exact match here for only $129!)
Sweater – H&M (old | similar here for $18)
Jeans – Madewell (here on sale)
Heels – Gianvito Rossi thanks to LuisaViaRoma (here on sale)
Purse – Celine
Sunglasses – Celine
Lips – Bobbi Brown Luxe "Soft Berry" (here)
Nails – Louboutin Beaute "Simple Nude" (here)