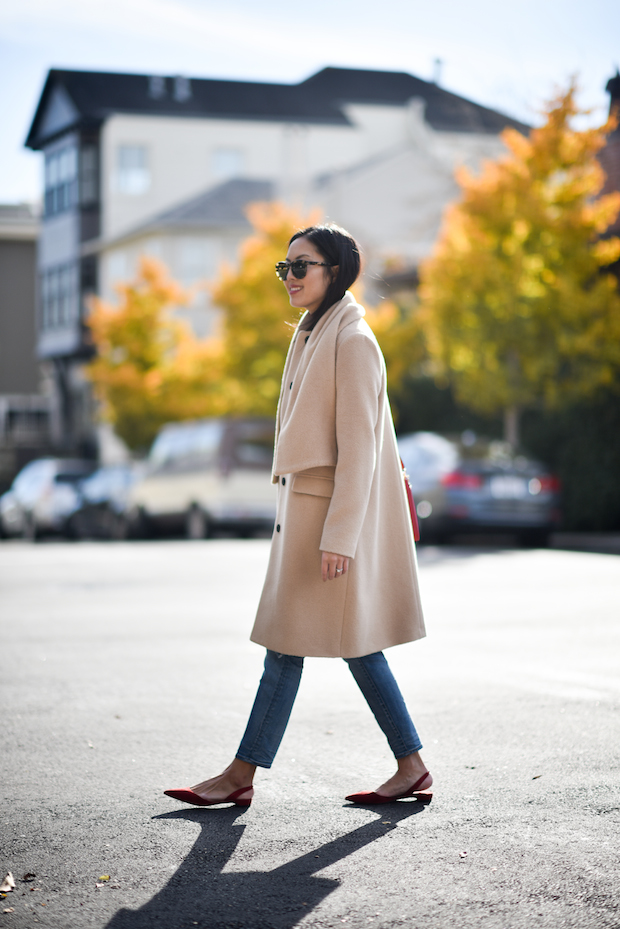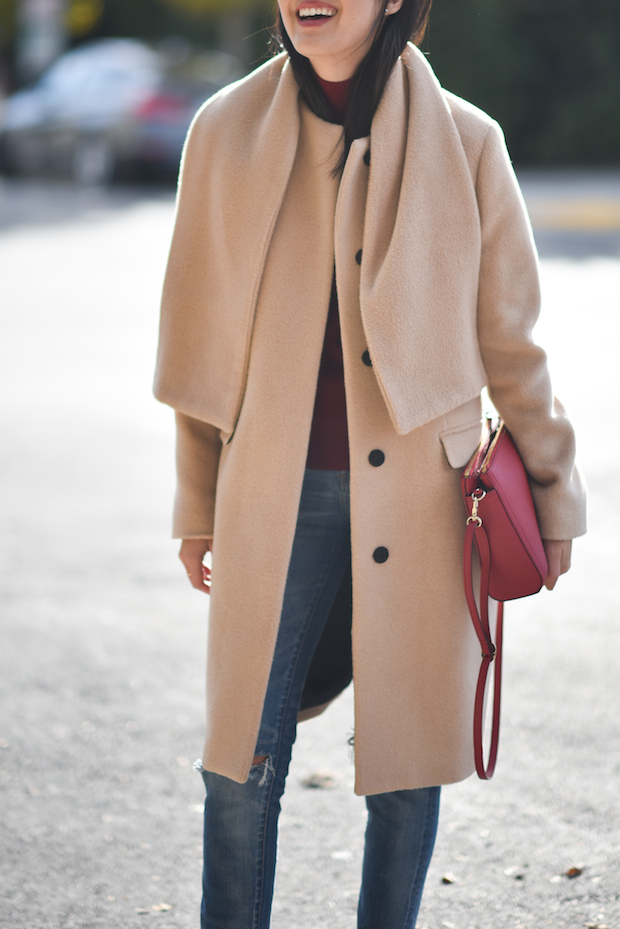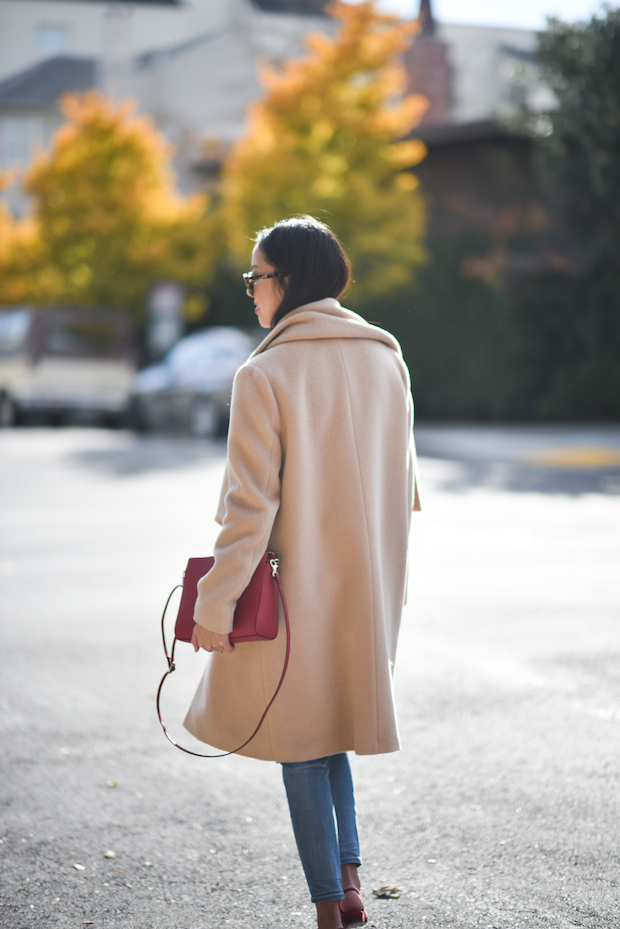 Good morning! I'm getting a lot more wear out of my red suede flats than I ever imagined I would (I think these are my first pair of red-non-burgundy shoes!). Plus they're super festive and bring a smile to my face when I look down at my feet.
Heading into the last bit of of the week with a little more work and a lot more holiday preparations (gifts! wrapping! packing!). Lucia has the Santa story all set – she's super excited about Christmas!!
Hope you're having a great week!
***
Coat – MSGM (found on sale, still available here and in navy here | a few more light-colored camel coats priced high to low: here, here and here. Also, my dark-caramel long coat made with Loro Piana wool from last year is on sale here)
Turtleneck – Zara (just $39 here)
Jeans – Madewell (I get so much wear out of these that I own two pairs! on sale here)
Purse – thanks to Lo & Sons (here)
Flats – Paul Andrew (found on sale here)
Sunglasses – Celine