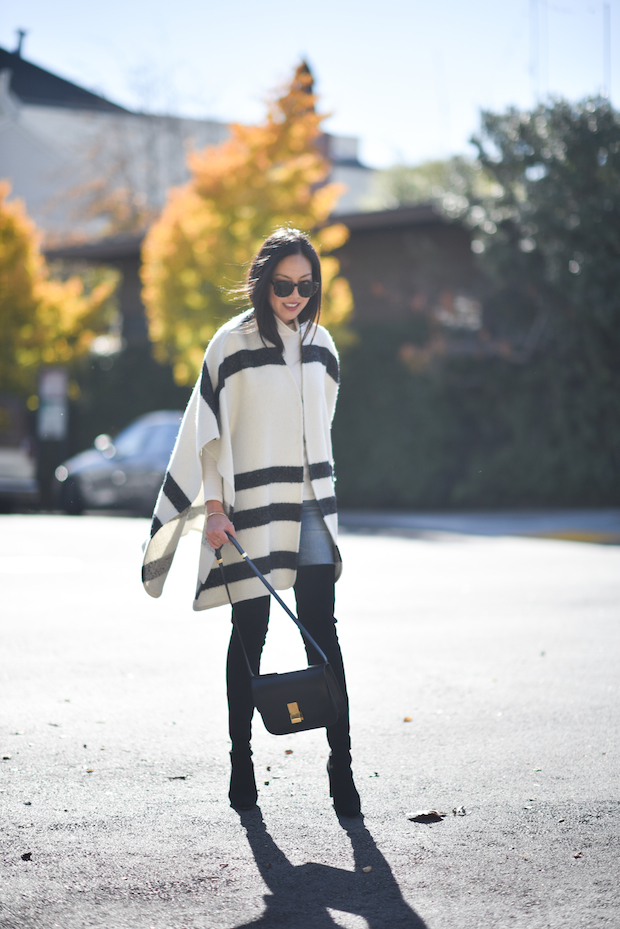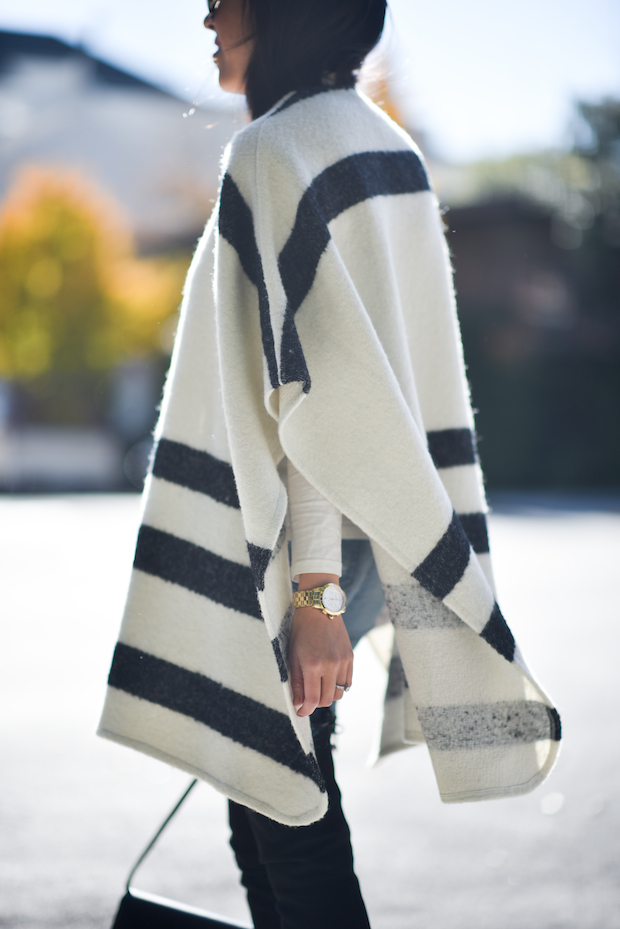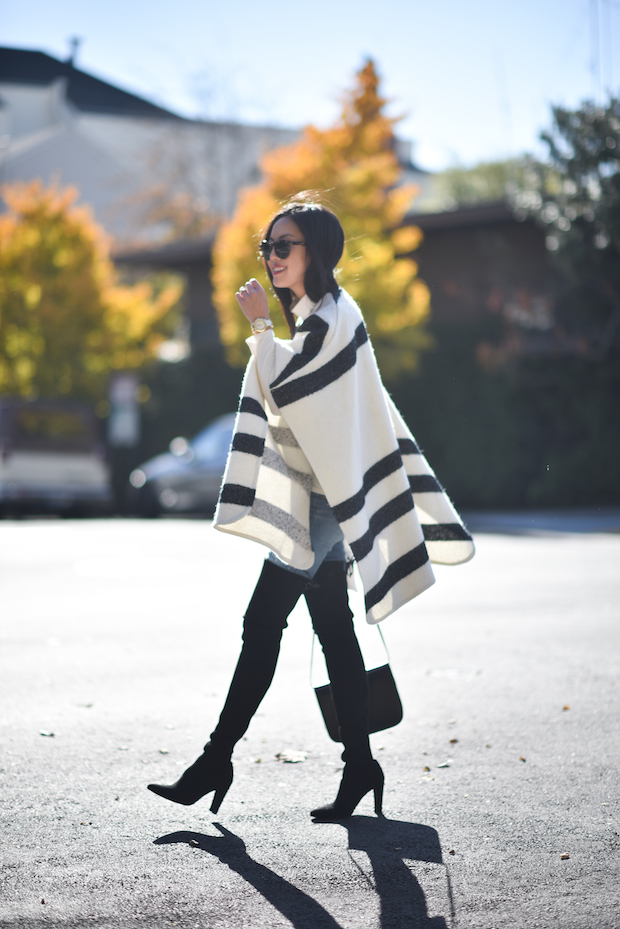 Winters are mild here in San Francisco and Marin – I feel pretty fortunate that my cold weather gear consists of easy layers (that's where capes, ponchos and scarves come in – mine is from Neiman Marcus here).
PS: I'm hoping to add a real winter parka to my closet (for snow! Colorado is calling!) but I really have no idea what brands/styles are ideal. I'm thinking something like this, but there are so many options (and price ranges!) out there. Would love to hear your advice – please share in the comments!
Hope you're having a great week so far!
***
Oversized shawl – Alice + Olivia thanks to Neiman Marcus and ShopStyle (here | similar styles priced high to low: here, here and here)
Turtleneck – Ann Taylor
Jeans – Madewell (similar styles: here, here and here)
Boots – thanks to Stuart Weitzman (love these & wearing them every chance I get! here | or customize your own version here!)
Sunglasses – Celine
Watch – thanks to Tory Burch (here)
Purse – Celine