Weekend Boots
December 11, 2015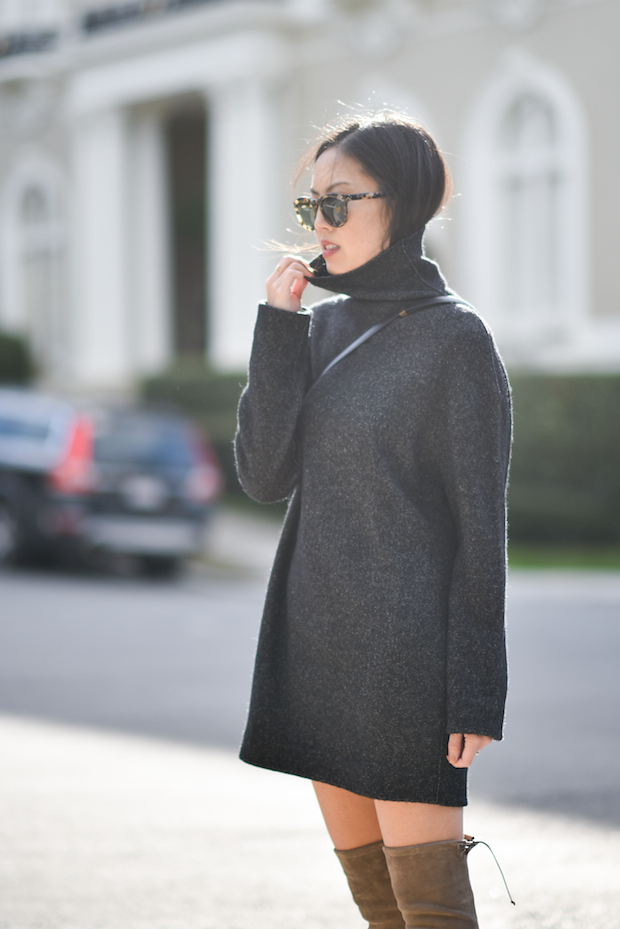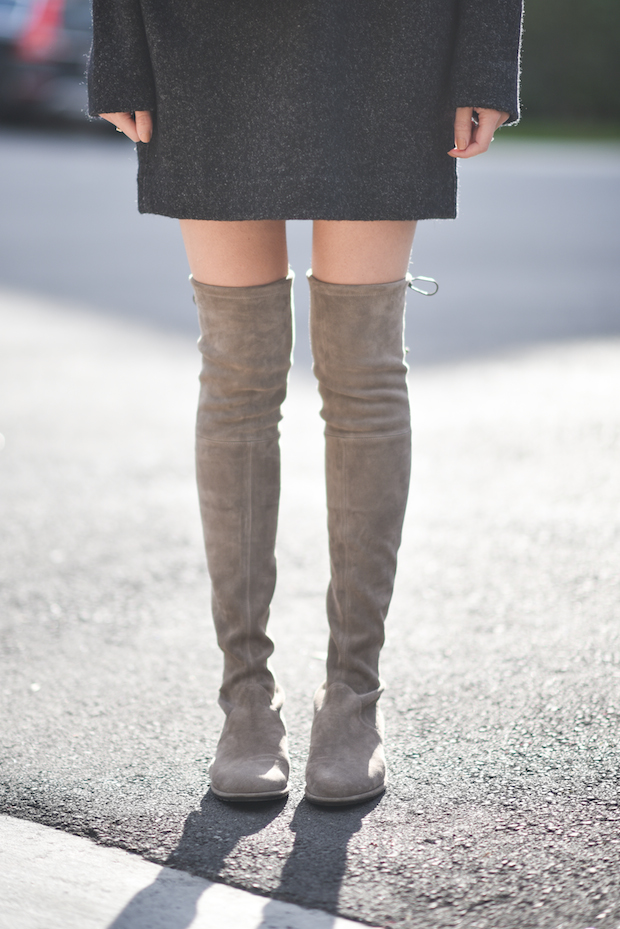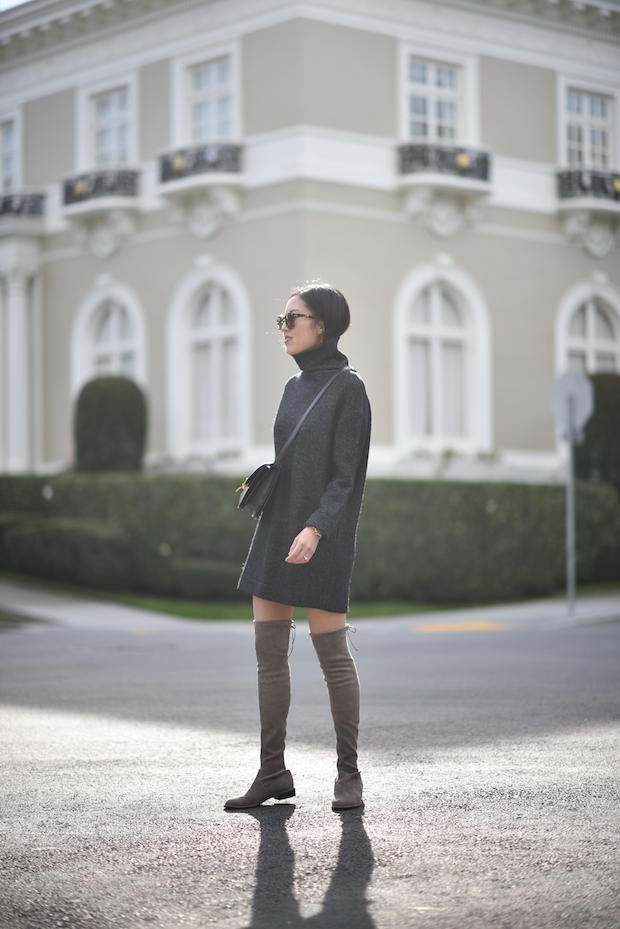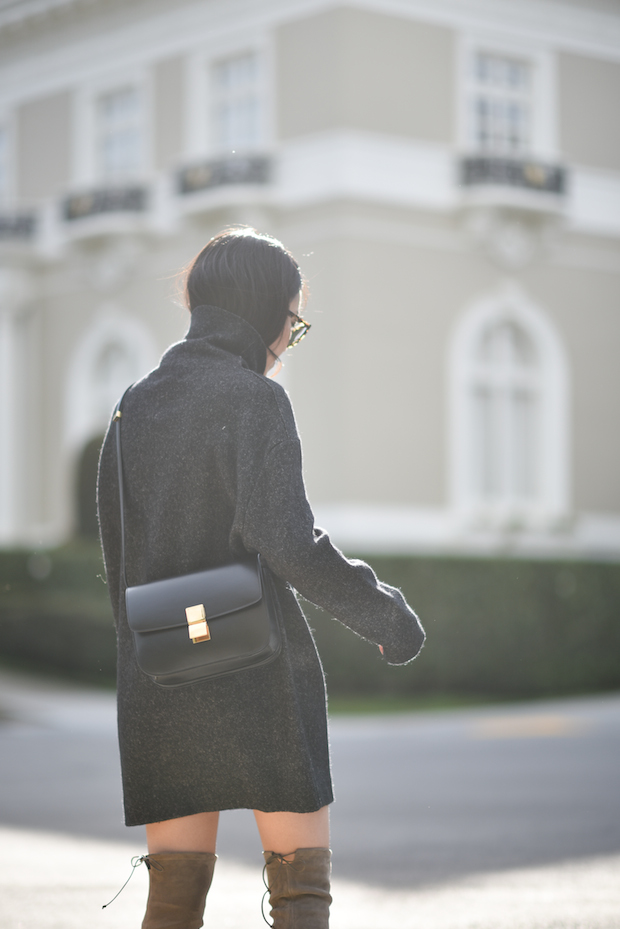 Happy Friday! We finally accomplished something on our to-do list: a Christmas tree for Lucia. A mini one, at least. I'd forgotten how much I love the smell of fresh pine tree in our home! Next up: wrapping all of our presents and teaching a two-year old the concept of delayed gratification ("you can't open them until Christmas, Lucia!").
Speaking of delayed gratification, if you loved my ivory cozy "coatigan" from this post, it's now on sale here for 40% off!!
Hope you have a wonderful weekend!!
***
Dress – Isabel Marant Etoile (mini skirt version on sale here and matching jacket here)
Boots – Stuart Weitzman thanks to Bergdorf Goodman (in black here)
Purse – Celine
Sunglasses – Celine
Lips – Bobbi Brown Luxe Lip "Soft Berry" (here)
Nails – Louboutin Beaute "Simple Nude" (here)
More sale picks here: