Tuxedo Stripe
January 6, 2016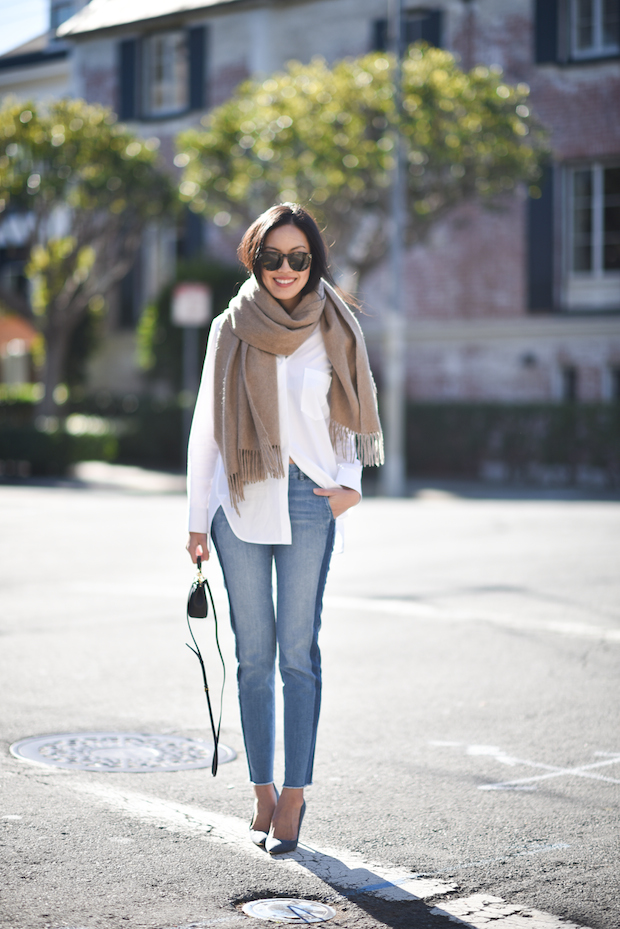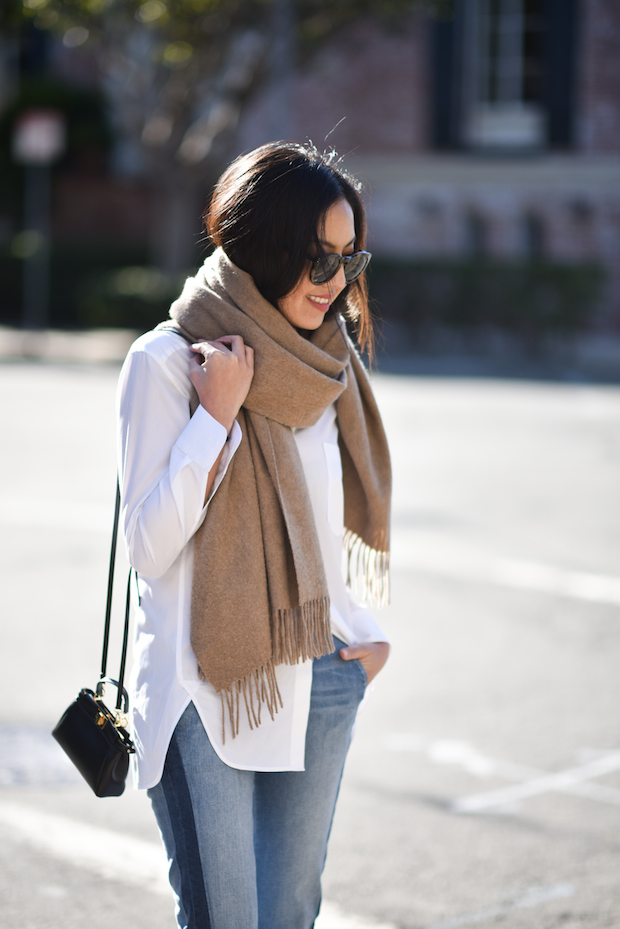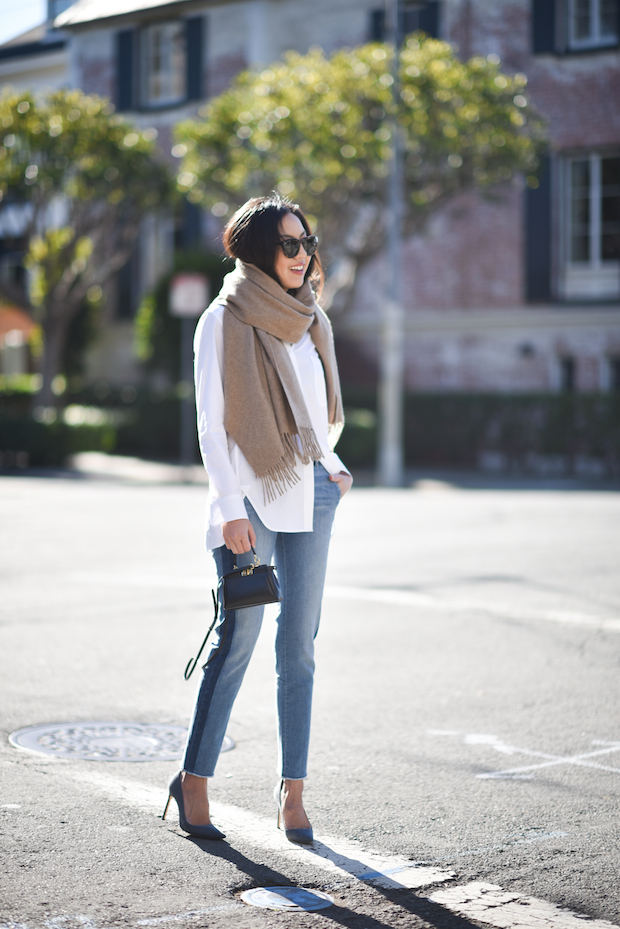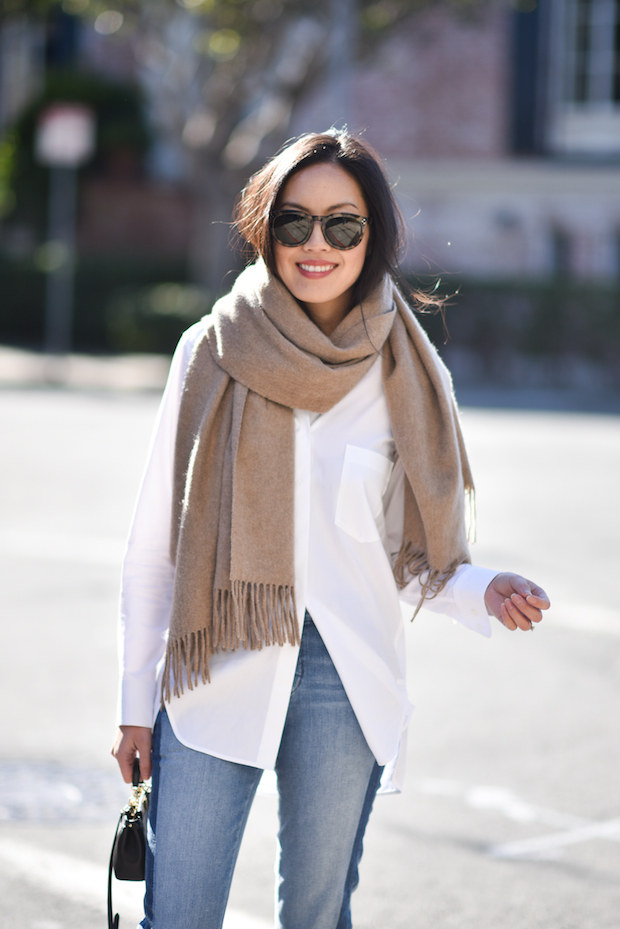 Good morning and happy Wednesday! Started off the new year with an exciting change: after two years with my current employer I gave notice and helped with hiring and transitioning my role. I'm officially on board with a new start-up! Can't share much yet, but hopefully I'll be able to share more in the coming months! It's always such a crazy combination of feelings: excitement, nervousness, optimism, and maybe a dash of fear, if I'm being honest.
New year, new job. Let's do this.
Hope you're having a great week and thank you so much for visiting!!
***
Blouse – Vince (here | similar styles priced high to low: here, here and here)
Scarf – thanks to Everlane (new version released here | plus they started offering toddler/kids styles here!)
Jeans – Vince (recent find here and here)
Purse – Fendi thanks to LuisaViaRoma (here)
Heels – Manolo Blahnik (similar styles priced high to low: here, here and here)
Sunglasses – Celine (similar here)
Lips – Bobbi Brown Luxe Lip "Soft Berry" (here)