10 Minutes
February 19, 2016
Sponsored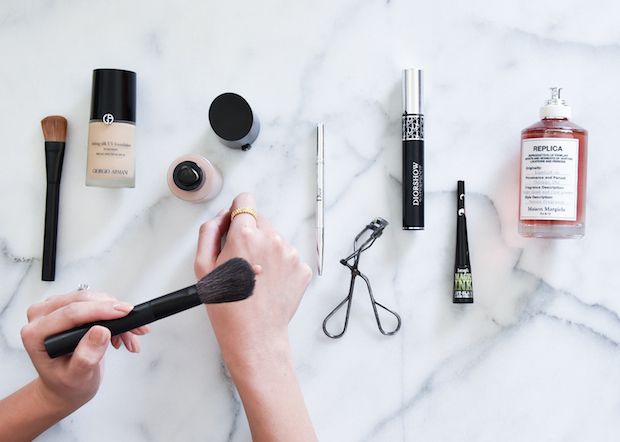 Most weekday mornings, I'm lucky if I have 15 minutes in front of the mirror to look presentable for the day. I'm not a morning person, and it's all too easy to spend those extra minutes in bed catching up on emails…! Today I'm sharing my 10-minute make-up routine in partnership with Sephora. All of my favorite products, in one place. And I managed to make it to VIB Rouge last year (those perks!!!).
Here's my 10-minute minimal approach:
PS: I keep lipstick in my purse (and in my car) in case I'm running off somewhere – I don't usually apply it at the beginning of the day. My favorites lately are Bobbi Brown Luxe Lip in Soft Berry and Neutral Rose.
That's it – my quick 10 minutes in front of the mirror before I start my day! And I'm doing exactly this, this morning!
Happy Friday! Thank you for visiting!