Casual Friday
March 25, 2016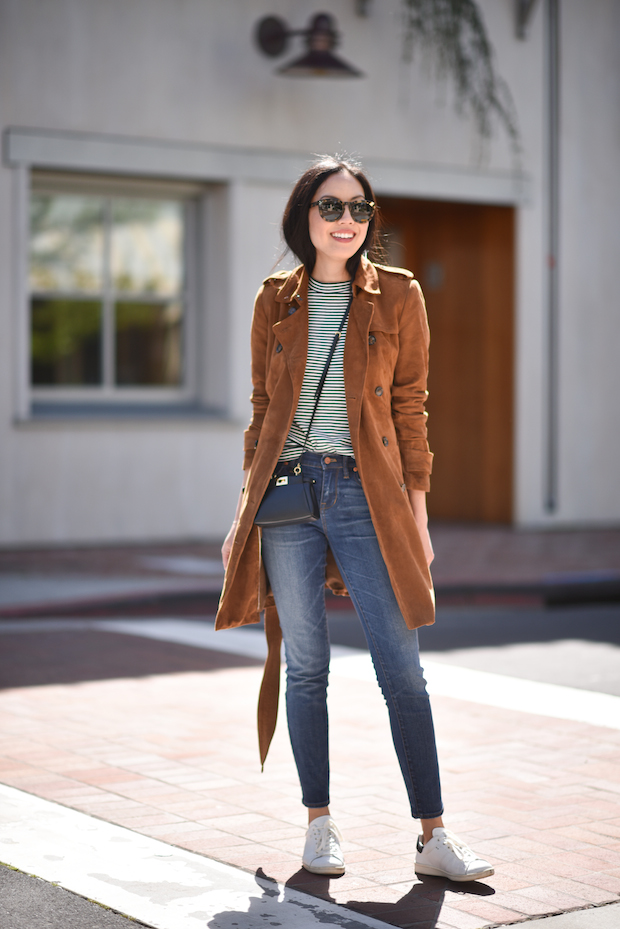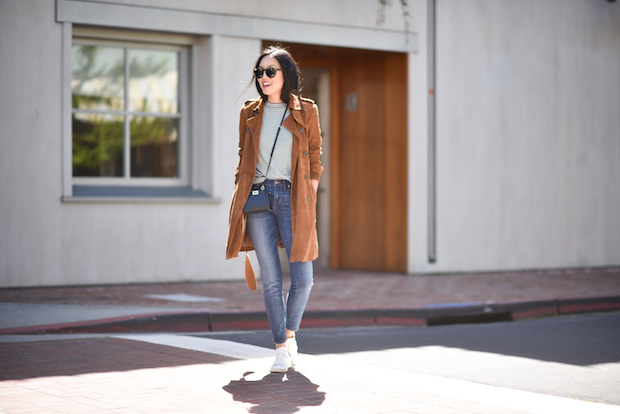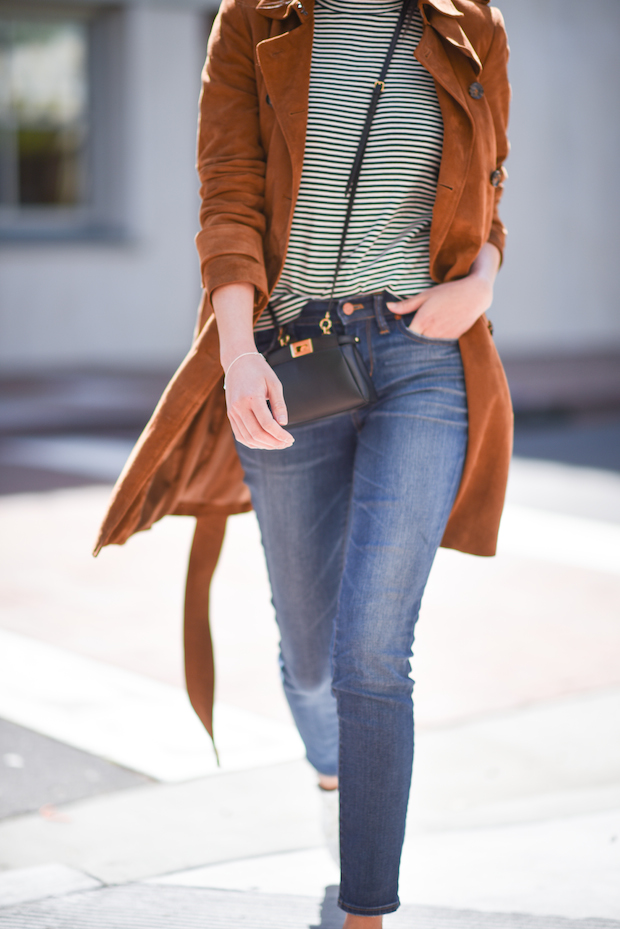 Happy Friday! I've worn a million variations of this same look to the playground with Lucia – it's kid friendly yet still feels stylish.
Do you have any weekend plans? We're heading to a little birthday party for Lucia's cousin, the farmer's market and we'll hopefully get in a nice trail walk. I'm also hoping to get in a little "me" time, which typically means:
catching up on magazines: in my pre-baby days I would have never had a stack so high of untouched, un-read fashion magazines…Time to tackle the stack!
trying some new make-up: including a few of your recommendations (this one and this one) and also picked up new colors in my favorite lipstick formula (this one and this one in "Plum Wine")
making time for a mask: I bought a set of these a while back with the goal of using one every other week, or at the very least, once a month… except "a while back" was almost a year ago and I have nearly the full set!!!
Thank you for visiting – hope you have a wonderful weekend!
***
Suede trench – thanks to Banana Republic (love the color! here | similar styles priced high to low: here, here, and here)
Shirt – Madewell (on sale for $30 here)
Jeans – Madewell (25% off here)
Sneakers – Isabel Marant (here | similar style under $100 here)
Purse – Fendi thanks to LuisaViaRoma (still available here in black)
Sunglasses – Celine (similar here)
Lips – Bobbi Brown "Neutral Rose" (here)