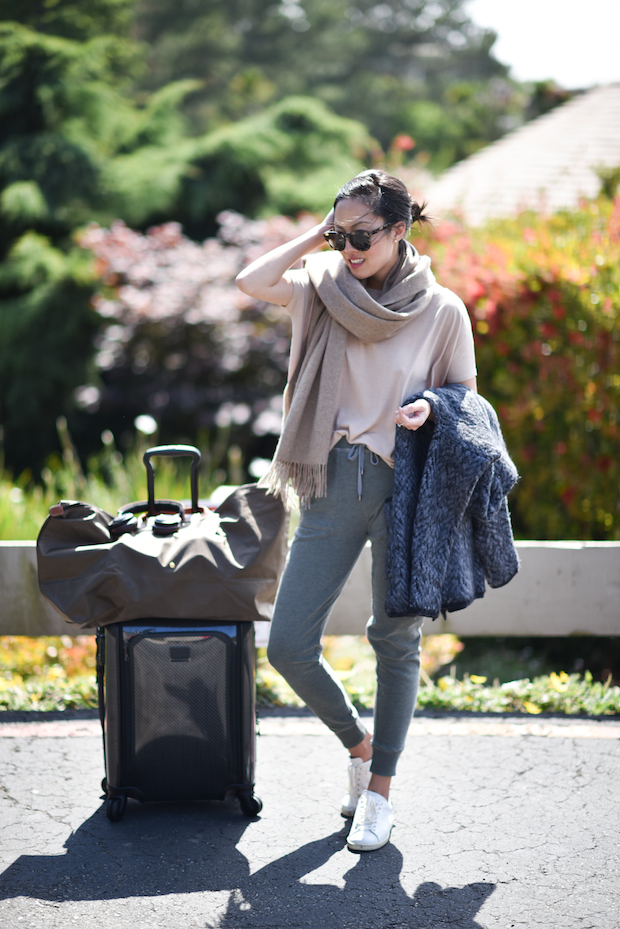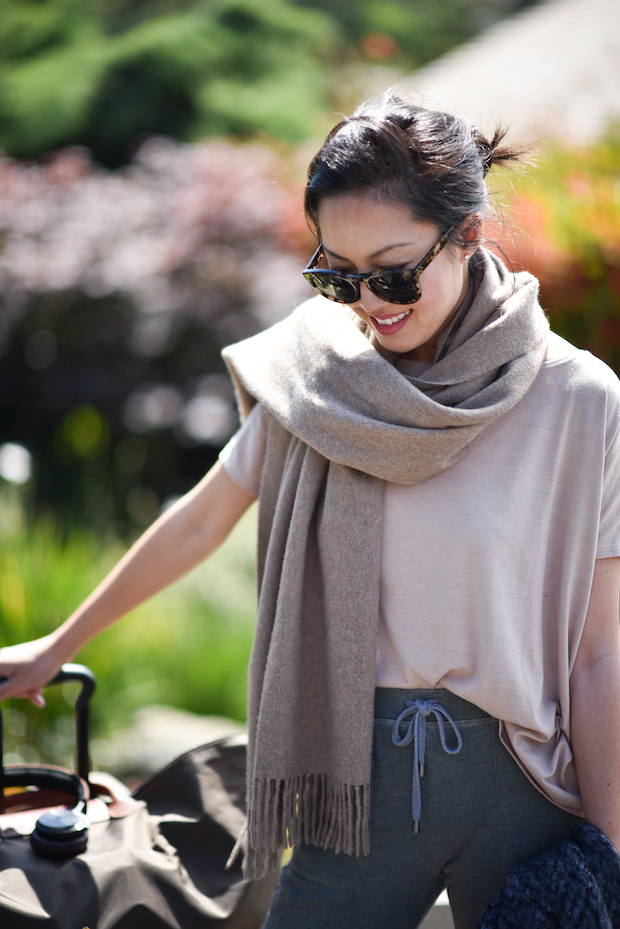 A wildly different outfit for today – heading out for an 11-hr flight! Which means I'm going for all-out comfort.
And a few things I do to help with the travel:
I organize all of my important travel necessities/documents in a large leather zipper sleeve (this one in navy, to be exact): my passport/passport holder, boarding pass, a pen (for filling out landing cards, etc.), wallet… And this goes inside my big carry-on bag.
I organize all of my beauty related travel necessities in a separate small travel case (this one): my sleeping eye mask, contacts case and solution, glasses, make-up wipes, toothbrush/paste, face wash and cream, etc.
I resign to the fact that no matter what I do, I'm going to arrive tired and jet lagged – the goal is to get a good first-night of rest once I arrive!
What are some of your long travel tips?
***
Shirt – Lamixx (an old one, but a keeper! one of those pieces that you can wash over and over again and it still looks perfect and new. still available here)
Pants – Splendid (here | similar here and for $40 here)
Sneakers – Isabel Marant (here | also here for $75
Sunglasses – Celine (similar here)
4-wheel luggage – Tumi (here)
Packable extra-large travel bag – Longchamp (here)