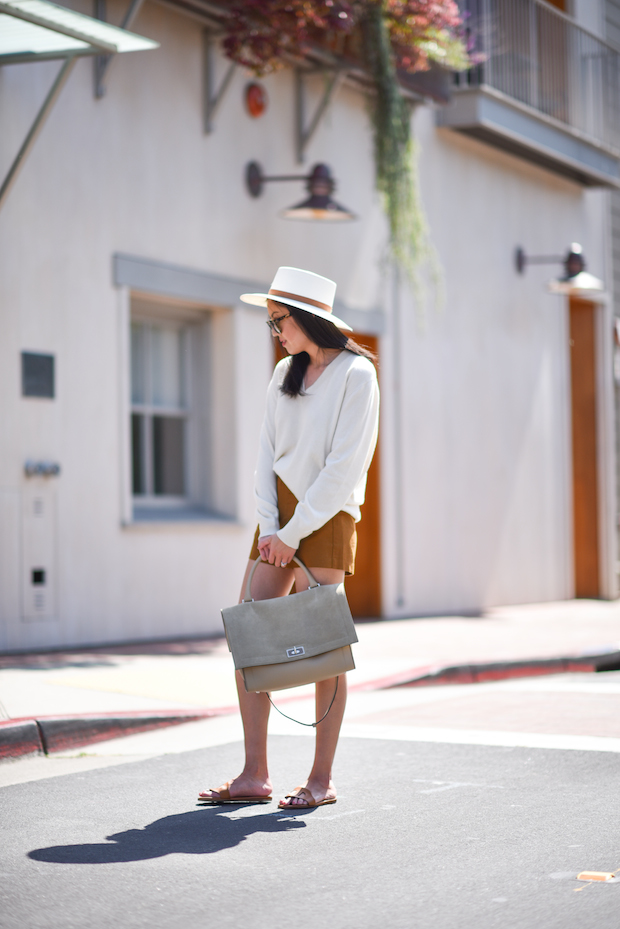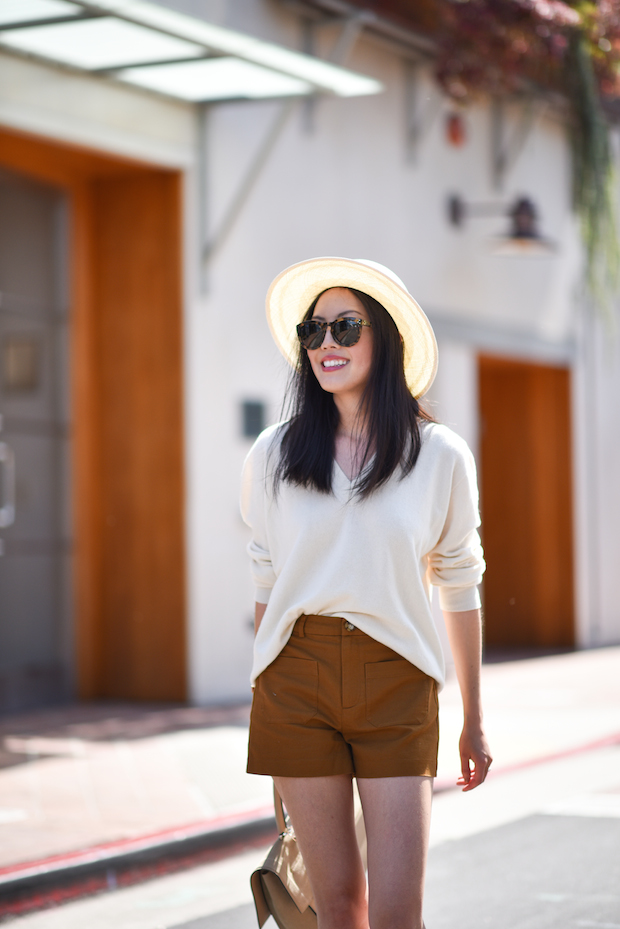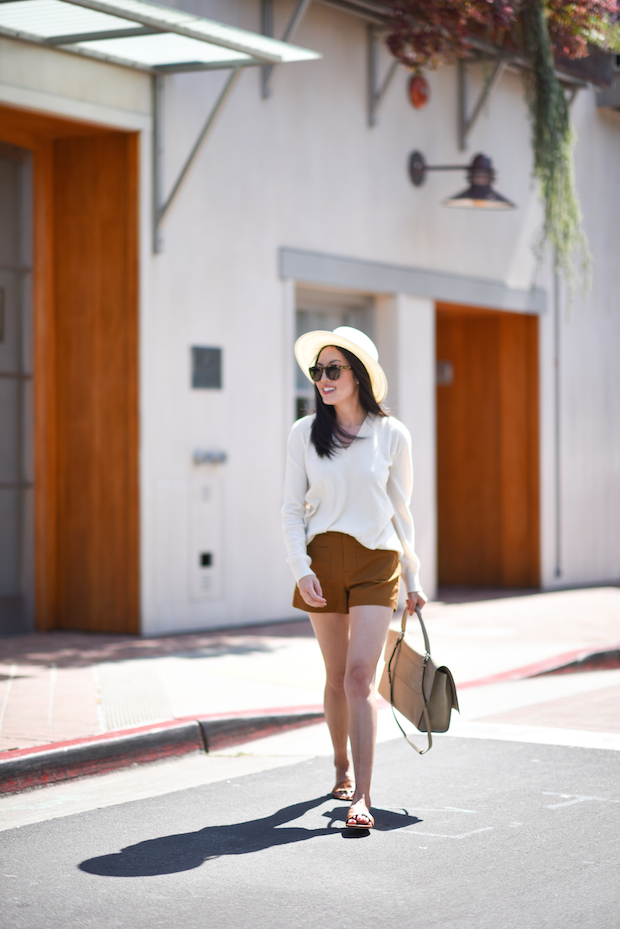 Happy Monday! Spent my first weekend day in shorts after nursing a little cold – summer is definitely starting to come around! In trying to "do less" and "rest more" while I was sick, I managed to get in some online sale shopping (ha!).
It's embarrassing but I have a little bit of a strategy when it comes to sale season: for the first markdown (typically 30-40% off), I peruse designer handbags and shoes (Neiman Marcus, Saks, Barneys and Nordstrom for starters! Some of the internet-only sites I check are LuisaViaRoma, Matches, FRWD). These are the items that don't typically make it to later markdowns. Then I might check on a few clothing items that I'd bookmarked previously. In subsequent markdowns (and my favorite being the 60-70% off final sales!), I'll hunt for designer classics like trousers, pencil skirts, blouses, sweaters, or in the Fall, coats. I still check the shoe section again though (you never know – returns might strike!).
Here are three of my favorite finds so far:
This bag (!!!) at 25% off – the same style as the one I'm wearing but in leather!!!! LOVE!!!
These nude pumps at 40% off (but they are also in sale in black) – I have the older style but I must say I like these more!
This summer "coat" at 40% off – the buckles have so much attitude, but the khaki color makes it a classic
Hope you're having a wonderful weekend celebrating Memorial Day with loved ones!
***
Shorts – Madewell (great price! here | I really love how elegant high-waisted shorts can be. I'm currently loving (and hoping to buy) this ivory pair. Similar styles priced high to low: here, here and here)
Sweater – Thomas Maier (similar styles priced high to low: here, here and here)
Hat – Janessa Leone (here | similar styles priced high to low: here, here, and here)
Purse – Givenchy (here | found a gray suede version on sale here, also found it on consignment in black here)
Flats – Hermes (souvenir from London! here)
Sunglasses – Celine (similar here)
Lips – Bobbi Brown "Soft Berry" (here)
Nails – Louboutin Beaute "Simple Nude" (here)
More sale finds: