Off the Shoulder
June 15, 2016
Sponsored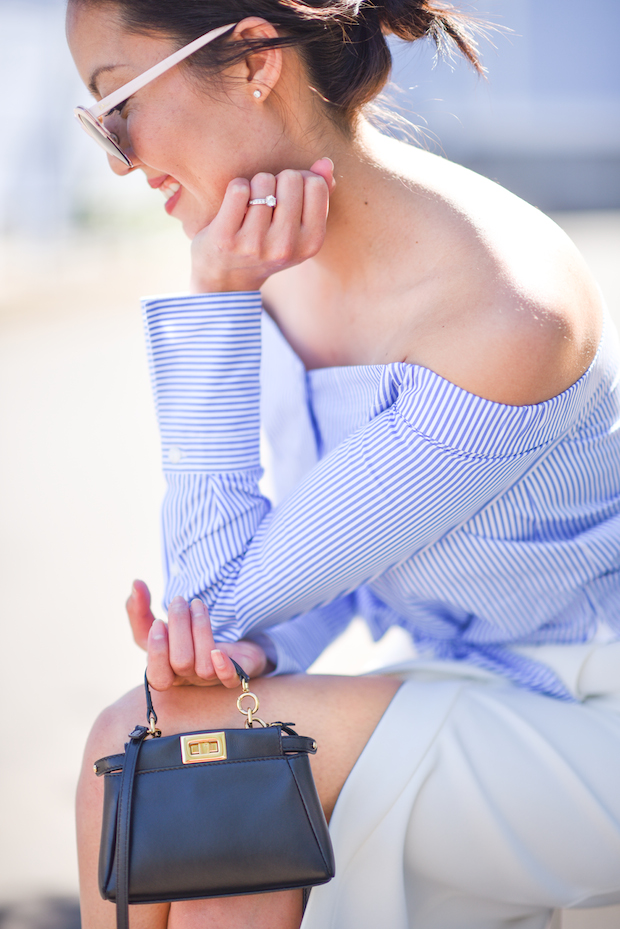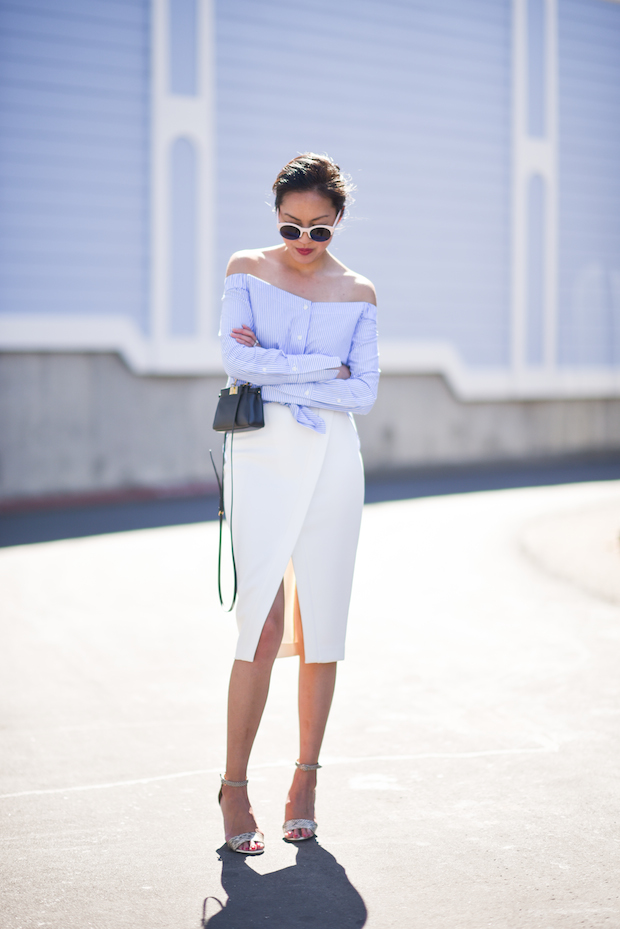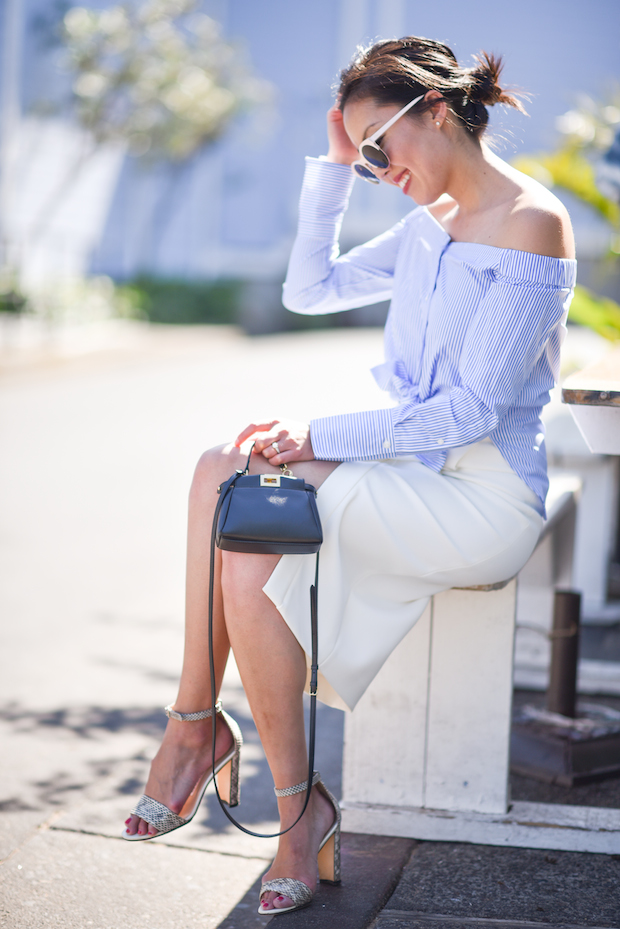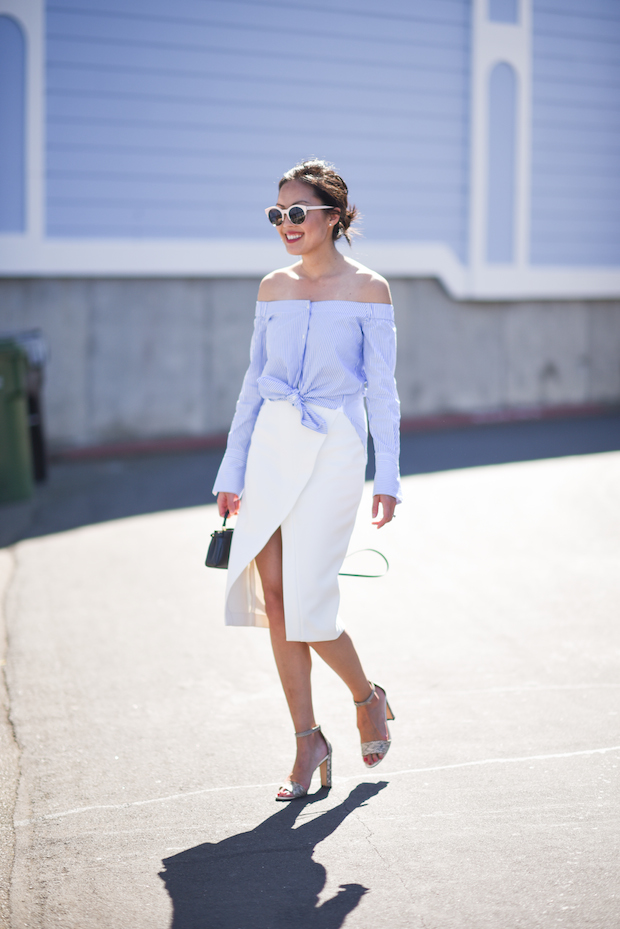 This top won me over when I saw it at Nordstrom:
it's reversible (the buttons can face forward or be on the back)
it's versatile (I can tuck the shirt in, tie it up in a knot, or wear it loose over skinny jeans)
and finally: its pinstripes are inspired by workwear but the off-the-shoulder detail is made for the weekend!
Pretty much perfect, in my opinion!
Hope you're having a nice week and thank you for visiting!
***
Top – Rag & Bone (here | similar styles priced high to low: here, here and here)
Skirt – Nicholas (old | similar here for $79)
Purse – Fendi thanks to LuisaViaRoma (still available in black here)
Sunglasses – Dior (here | similar here for $125 )
Heels – Manolo Blahnik (here | similar here for $90)
Lips – Bobbi Brown "Soft Berry" (here)
Designer new arrivals wishlisting: