Lo & Sons and Carmel
July 11, 2016
Sponsored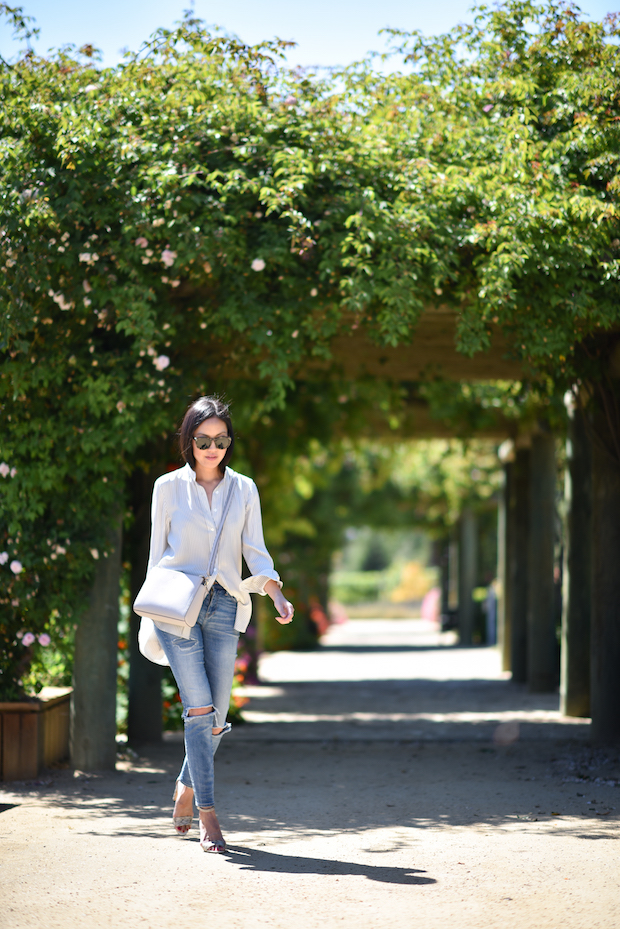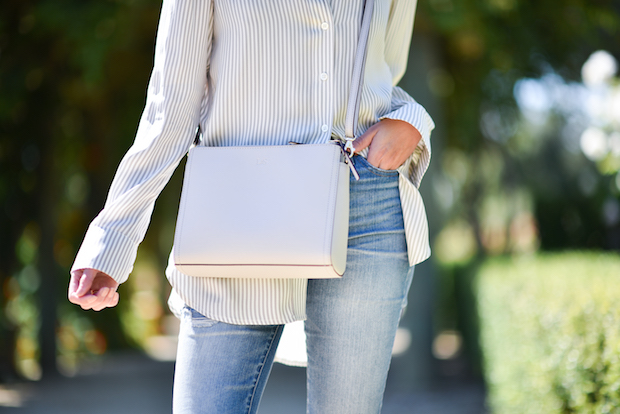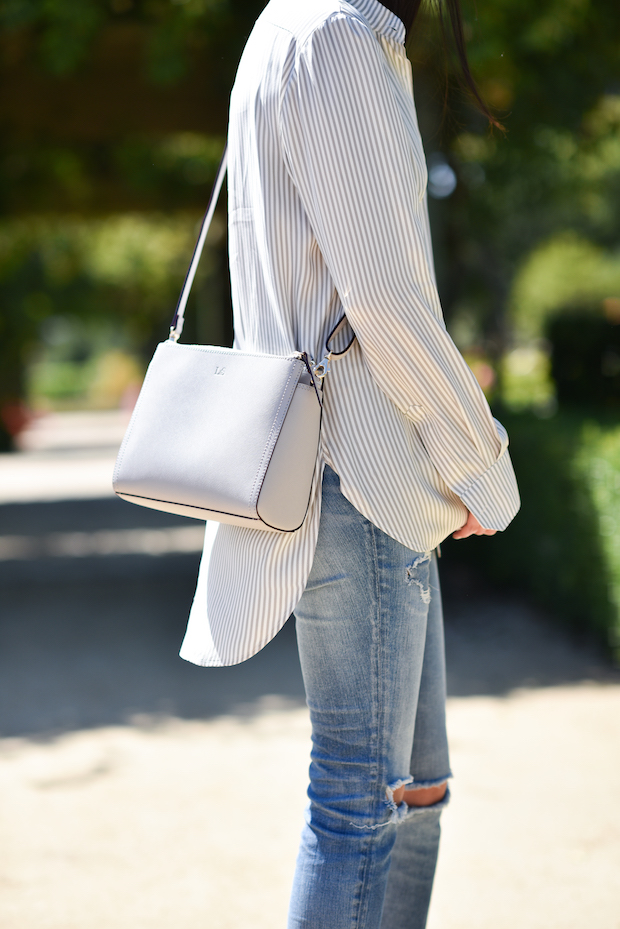 Hello from Carmel! We spent the weekend in this gorgeous scenery, hopping from the pool to the garden, to the town and back. A little weekend getaway just hours from our front door…and a much needed escape!
I'm loving Lo & Sons' newest color for their Pearl crossbody bag: light gray in saffiano leather. This style has become my travel go-to over the years (they've clocked in almost as much mileage as I have!). I've gotten several emails from lovely readers inquiring about my favorite – and it's hard to say! I love the soft nappa leather and how it feels (I have it in black), but I also love how the stiffer saffiano leather keeps its shape when you're filling it with all of your necessities for the day (I have it in red and now light gray). The saffiano is also scratch and water resistant. But all of the leathers are luxury quality that come from premium tanneries and are colored with vegetable derived dyes. A tough decision, I know!
We're back from Carmel now – thanks for visiting and hope you had a wonderful weekend too!
***
Bag – thanks to Lo & Sons (here)
Shirt – Frame Denim (current style here, and I sized up for the oversized look | similar here in beige for 40% off)
Jeans – Madewell (current style here | similar here on sale)
Heels – Manolo Blahnik (bought it here | current style here or a perfect look-alike here for less)
Sunglasses – Celine (similar here for $175)
Nails – Louboutin Beauté "Tutulle" (here)