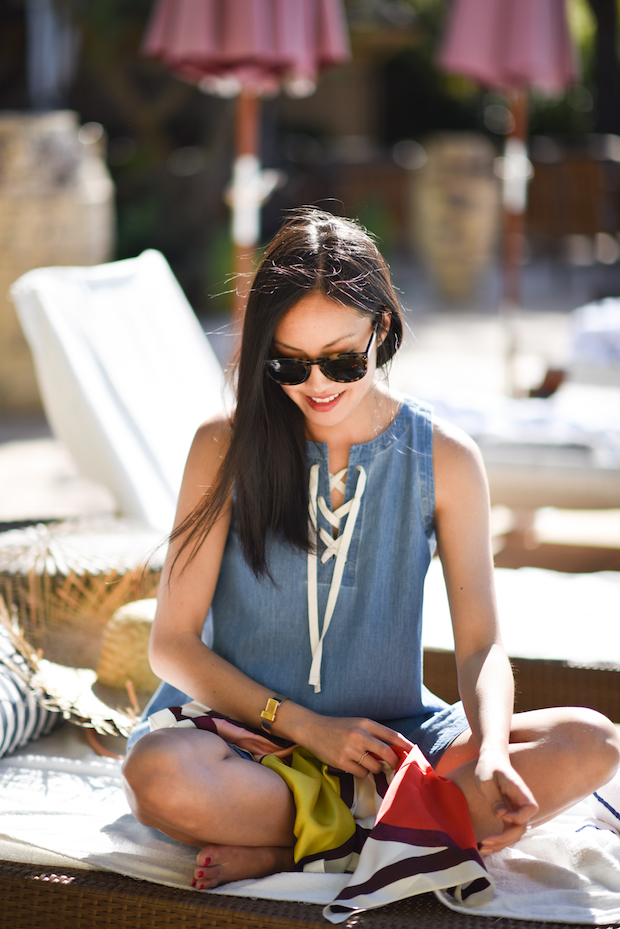 Weekend list:
Farmer's market strawberries & donuts (the strawberries are typical, the donuts are not! ha!)
Pool time with Lucia (she's been getting swimming lessons here and there and loves to show off her new skills!)
Catching up with old friends on their visit
…and finally…Motivated to start a gym membership again! (Prematurely patting myself on the back for this… and I even picked up new sneakers for the occasion!)
What's on your list?
***
Lace-up dress – thanks to LOFT (here on sale for $48 | also just bought this lace-up sweater on sale for $48 – it looks more expensive than it is!)
Hat (in the background) – Lack of Color (back in stock! here)
Sunglasses – Celine (similar here for $175)
Scarf – LOFT (newer version here in gorgeous colors on sale for $20)