Ivory
November 18, 2016
Sponsored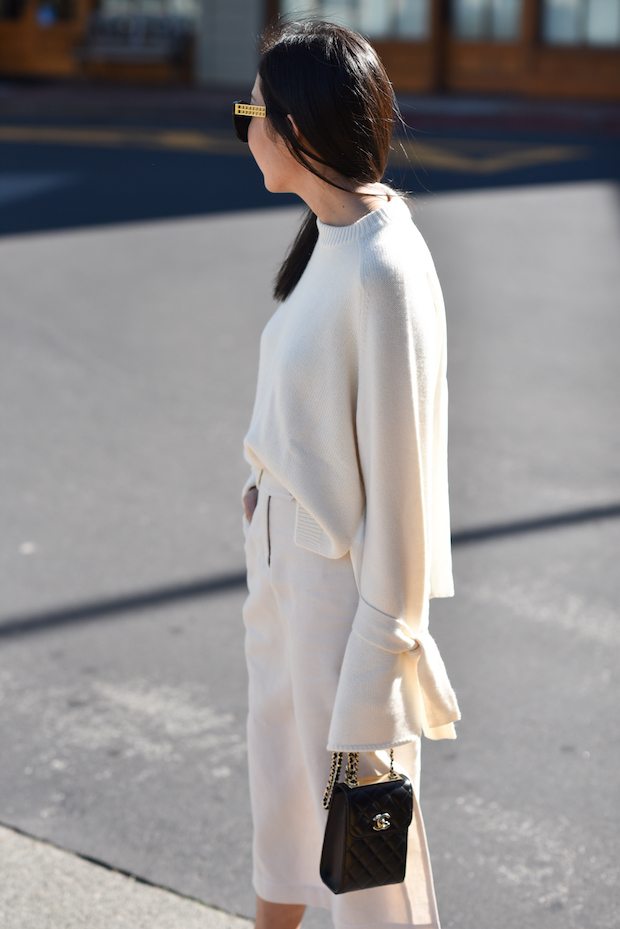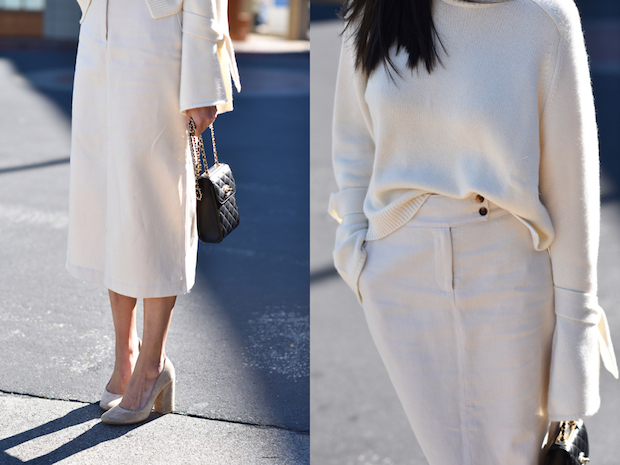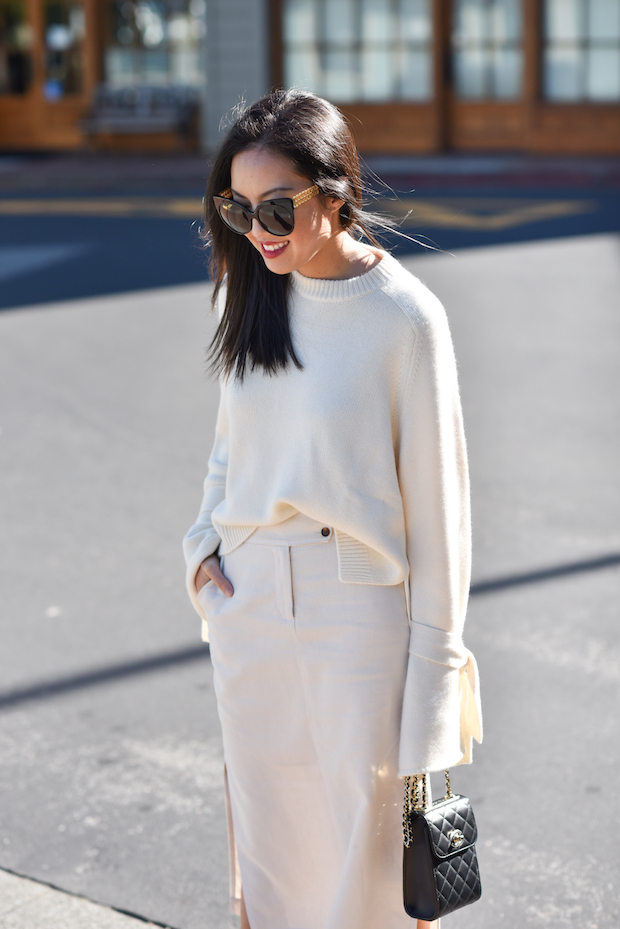 Good morning and happy Friday! Sale season is starting up again (woohoo!) and there are so many great markdowns happening right now. Fall is my favorite fashion season, so my wishlist is always longest this time of year (plus the holiday giftlist has begun!). I'm excited to be partnering with Neiman Marcus for their big sale right now and I've spent a dangerous amount of time perusing the site to share with you my favorite picks (and the items that I'm picking up now that they're marked down!). Plus, if you use the code NOVSALE3, you'll get an additional Private Discount of 15%:
For work. I always repeat myself when I say this, but it's because it's true: I pick up the best classics on sale because they're timeless. Plus, your dollar goes so much farther this way, so why not take advantage? I own this jacket and always get compliments when I wear it. This blouse is a beautiful light pink and drapes in all the right ways (plus it's under $100). And I may not need another detailed white blouse right now, but can't help it! This one has an embellished collar for a little personality. And it would be terrible if I didn't mention the selection of Theory on sale: it's my go-to brand for workwear, especially trousers. I like this tile checked pair.
For everyday. Knits and outerwear are the mainstay of Fall and Winter wardrobes. I'm a huge fan of Tibi and I love the button details on this sweater. I also tried this shearling jacket on in store and fell in love – it would be a splurge but an incredible one at least! And for a casual everyday moto, this version in elegant navy suede has all the right details.
For holiday. So many events to look forward to plus a winter wedding. So I'm hunting for a few dresses that will take me through the party season. If you're fearless with your prints (and print mixing), I think this dress is incredibly stylish and I love the more conservative cut. And lace is still a thing (always!) and this one caught my eye when it first arrived in stores a few months ago. If I were going to a black tie event, I would absolutely try this dress. Dark florals on a maxi length dress – so romantic! And this lace dress, well, it's just so darn pretty, you can't go wrong with that (or its price! marked down to $175!).
Don't forget to use code NOVSALE3 for an extra 15% off sale prices! Thanks for visiting and hope you have a wonderful weekend!
***
Sweater – Tibi
Skirt – Lafayette 148
Heels – Gianvito Rossi