Ometosando
November 13, 2016
Sponsored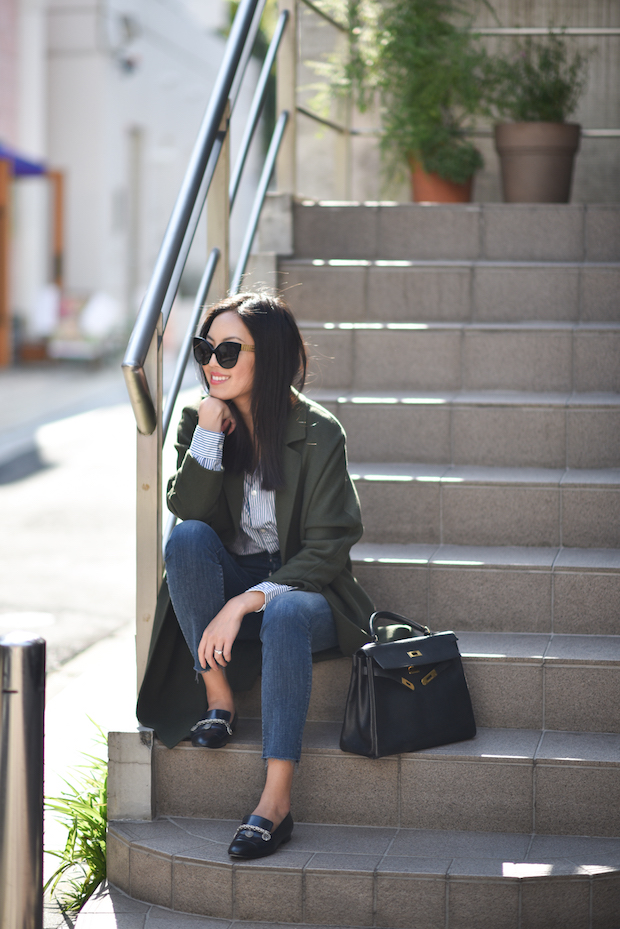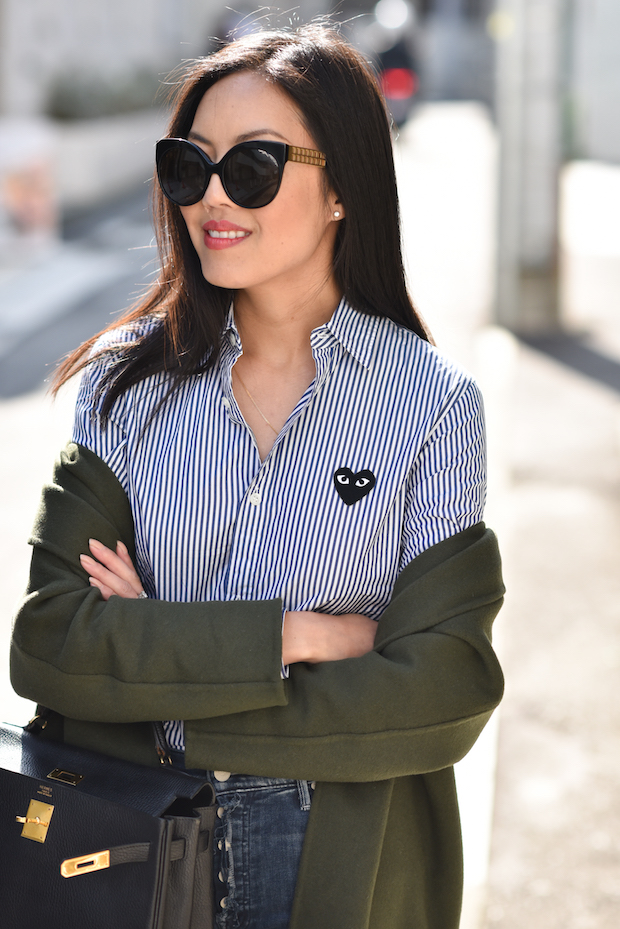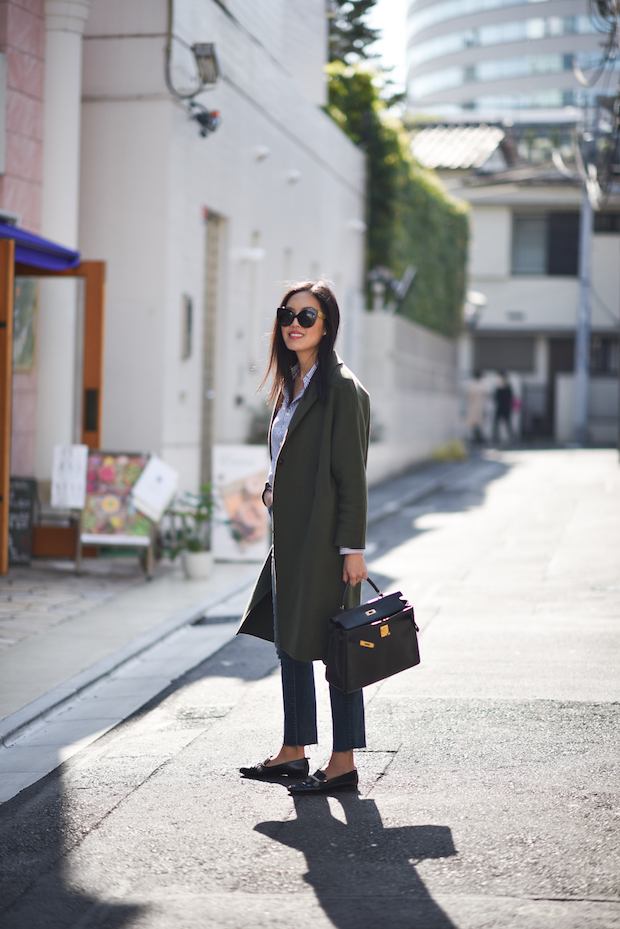 Wandering around Ometosando in Tokyo with no destination in mind, just a desire to get lost along the side streets and discover something off the main roads (gorgeous as they are!). My favorite way to explore a city is exactly this way.
So infatuated with this little signature heart applique by Comme des Garcons PLAY at Nordstrom. It's the perfect bit of personality to add to a simple striped shirt. Their collection has grown over the last few months online and more styles are available (like this pullover sweater! consider it added to my holiday wishlist!)
Thanks for visiting and hope you're having a wonderful weekend!
***
Blouse – Comme des Garcons PLAY (here and in white here | also have the striped tee here and love it)
Jeans – Mother Denim (here)
Coat – thanks to Mute by JL (similar versions under $150 here, here and here)
Loafers – Chanel (I had been deciding between this pair and the one I'm wearing – love them both! | similar styles that each have a unique detail: here, here and here)
Purse – Hermes
Lips – Shiseido "Liaison" (here)