On ice
December 29, 2016
Sponsored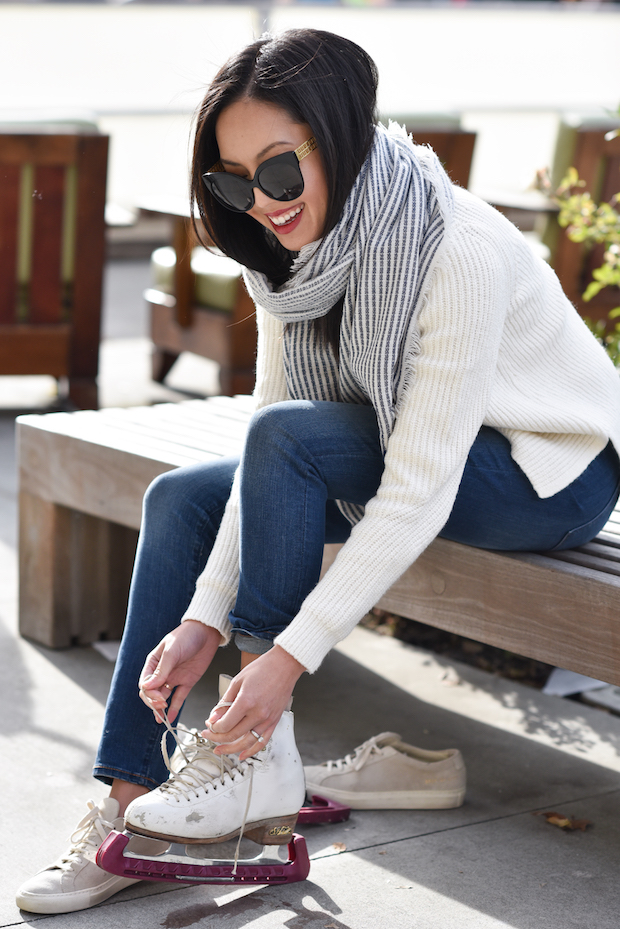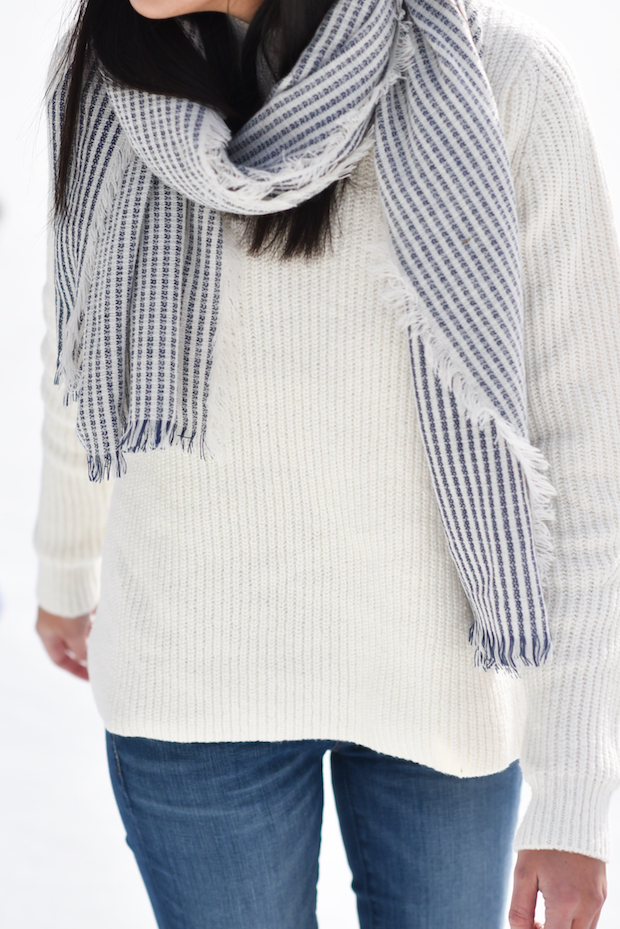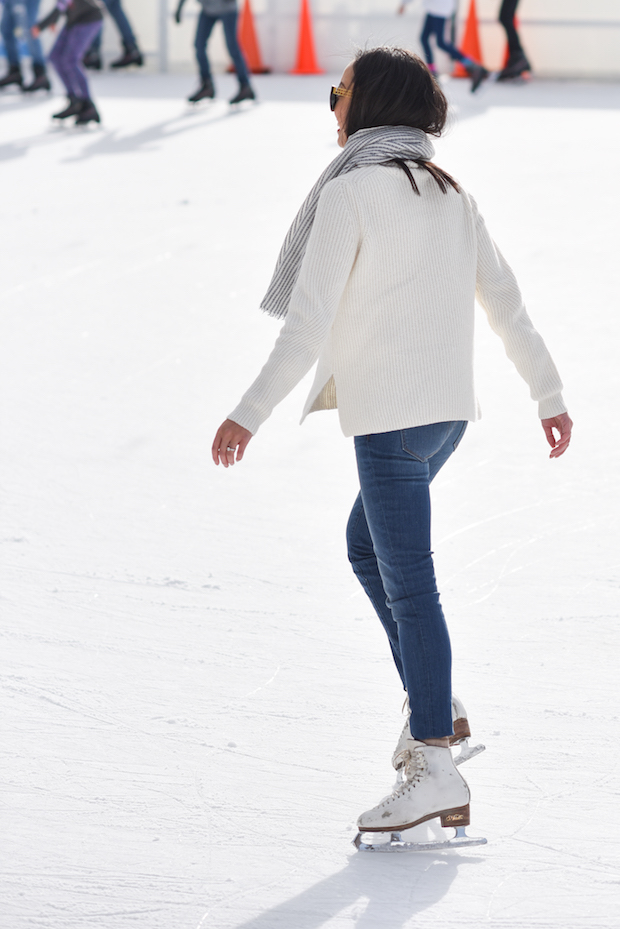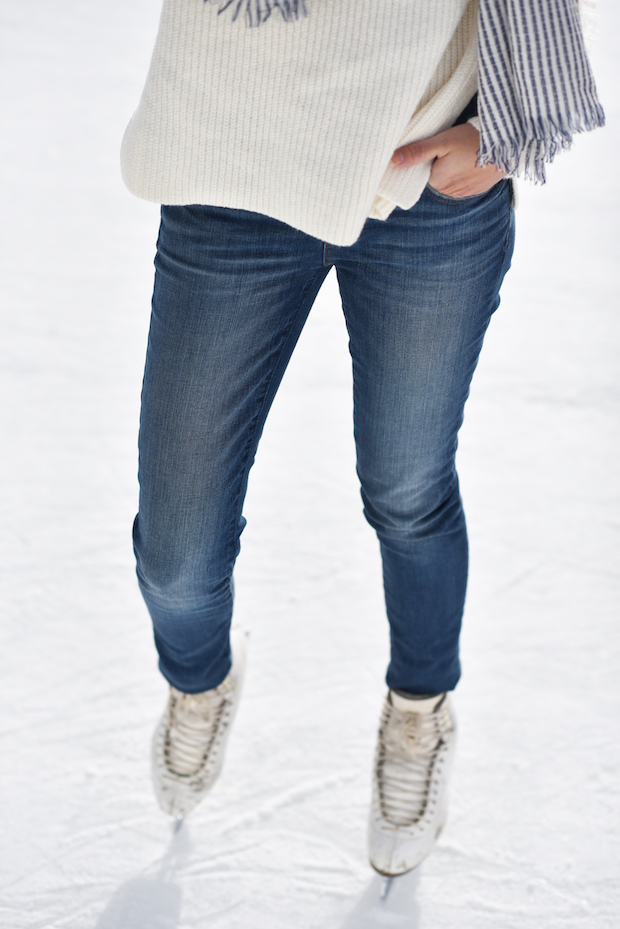 A little known fact: I figure skated when I was younger. I found my idol in an elegant and graceful Kristi Yamaguchi and spent 8 years giving it my all (early morning practices, after school practices, weekends…). Following your dream doesn't always amount to a shiny medal on the National stage, but I have only the best memories and experiences for having tried.
And now I get to dust off my old skates for my new annual holiday tradition with Lucia: I'm sharing a little bit of my youth with her at the local holiday rink. She absolutely loved being on the ice; she's fearless!
Loving this winter white sweater from LOFT (so soft and cozy!). I've paired it with skinny jeans (perfect mid-blue hue) and a striped scarf that'll go with pretty much anything. I probably could have used a pair of these too!
Thank you for visiting and hope you're having a great week!
***
All items thanks to LOFT:
Sweater (now 50% off! here)
Scarf (now 50% off! here)
Jeans (now 50% off! here)
More of my favorites from LOFT here: