Plaid
December 13, 2016
Sponsored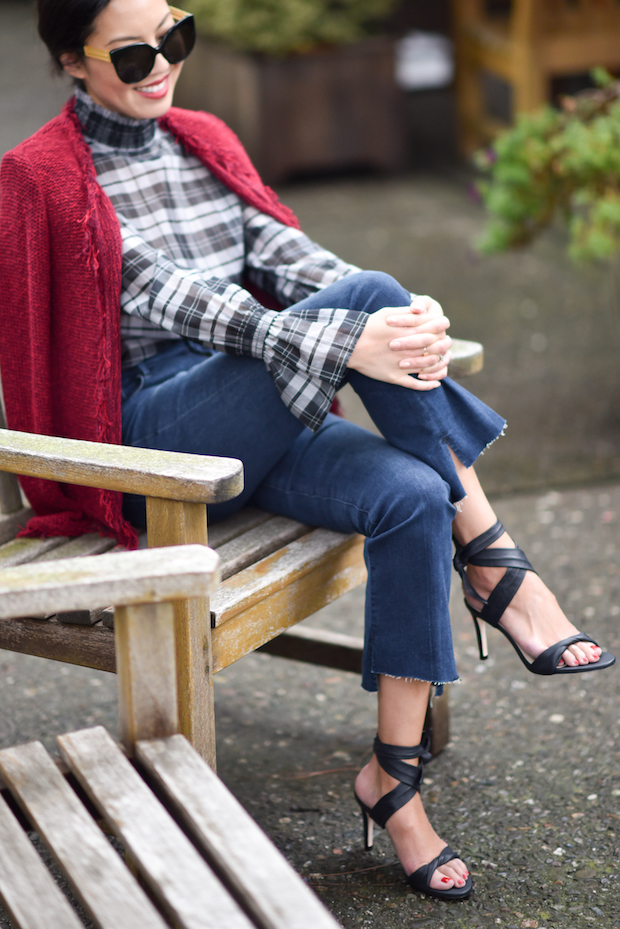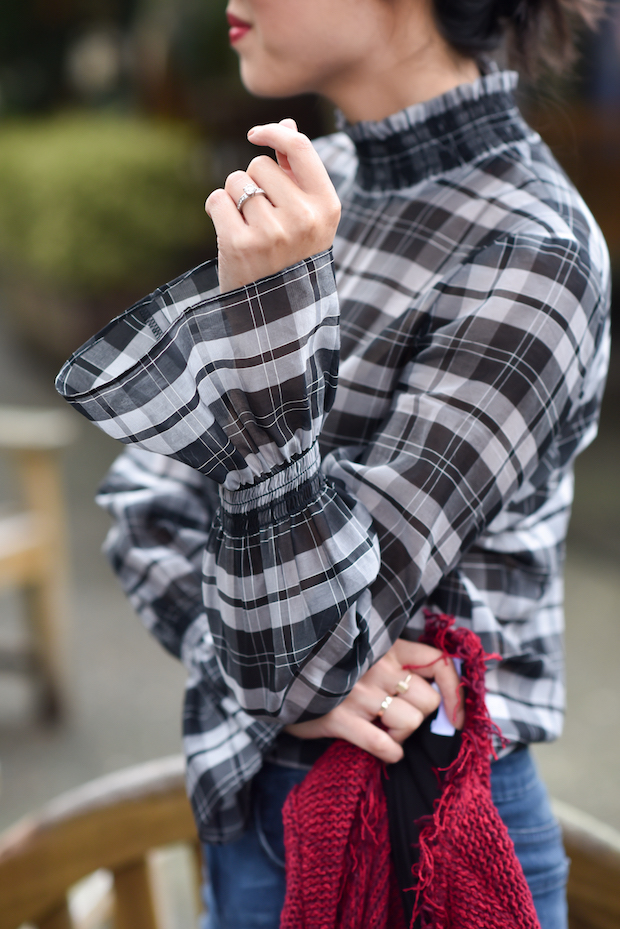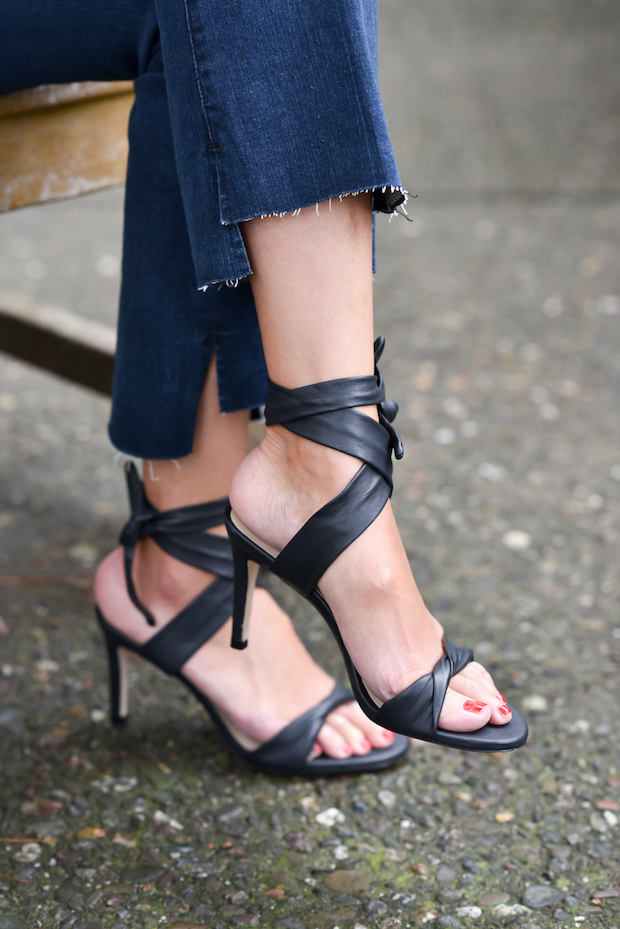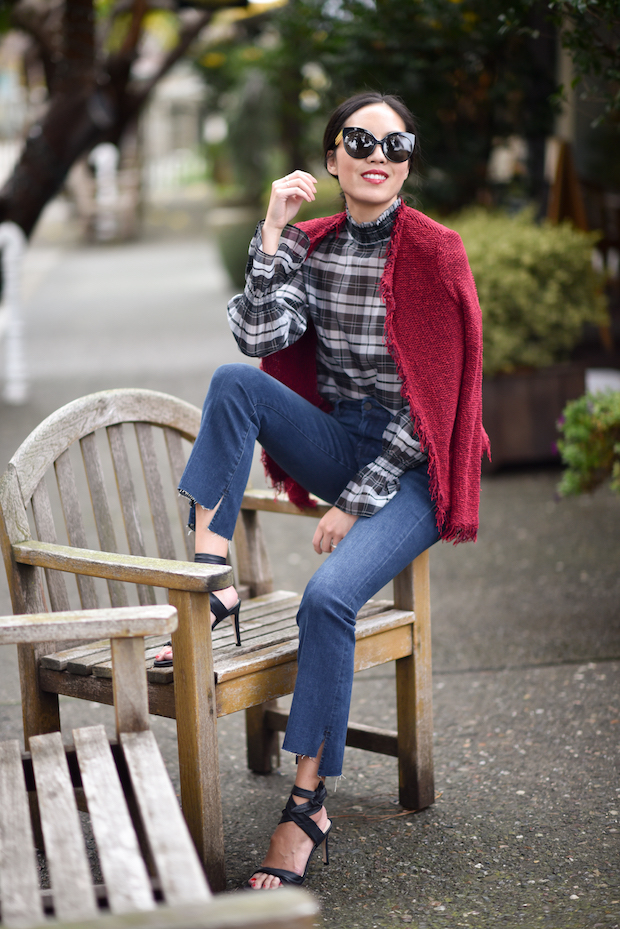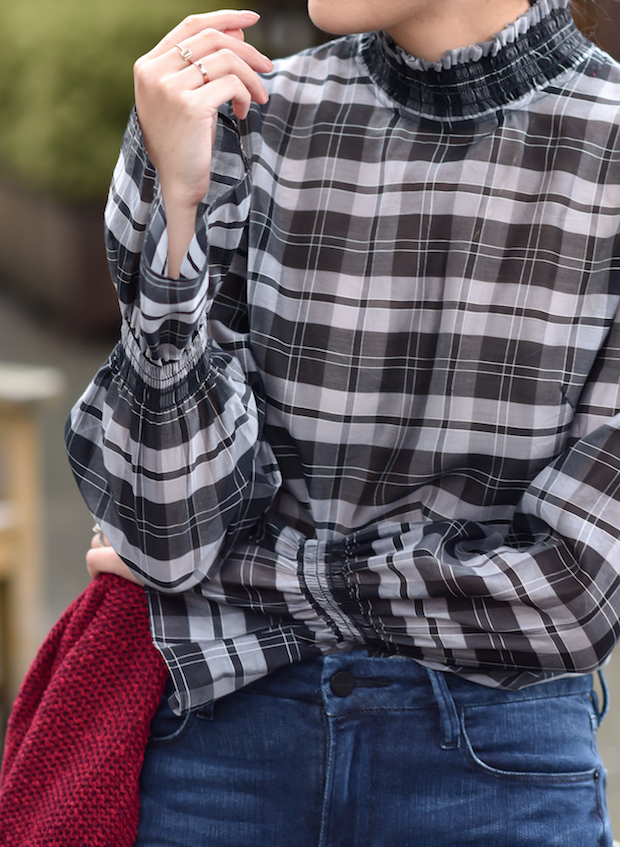 Good morning and happy Tuesday! Getting dressed for the holidays with Intermix for today's post, inspired by their holiday lookbook! Wearing a festive plaid top (love the sleeves – I'll be wearing this top as often as I can!), a tweed jacket (nothing is more holiday than RED!), easy denim (for a touch of casual), and an ankle tie sandal (these ties actually stay in place!). This is my favorite day to night look for this holiday season!
I check out the new arrivals section regularly and I've rounded a few more of my picks here:
a blush lurex blouse (see below – I have it in the striped version but LOVE this in blush and with the extra holiday sparkle)
a metallic pleated skirt (see below – pleats are always a classic and this is a fun take on the style)
a one-piece swimsuit (see below – I wish I had these for my recent Hawaii getaway – reason to book another?! I wish!)
PS: They also have an amazing sale section here.
***
Lulu Plaid Top – Intermix (see below)
Jacket – Iro thanks to Intermix (see below)
Jeans – Frame Denim (see below)
Heels – Zimmerman thanks to Intermix