Lucia at Three
May 10, 2017
Sponsored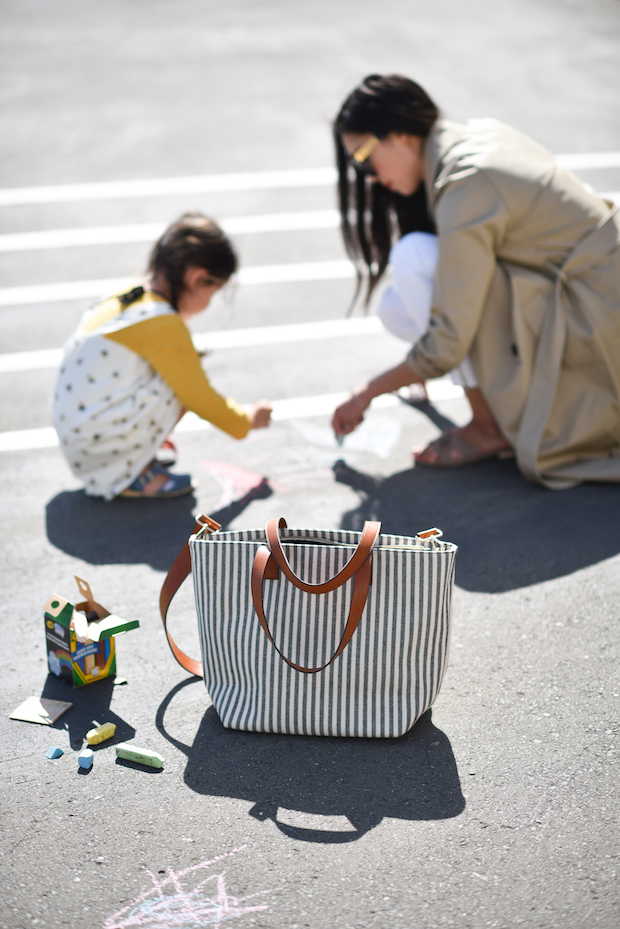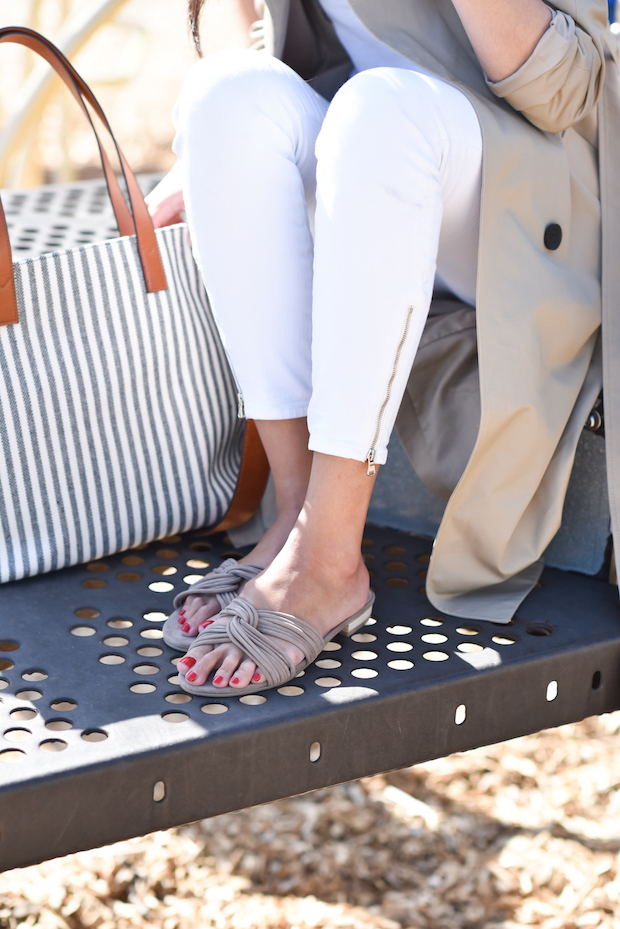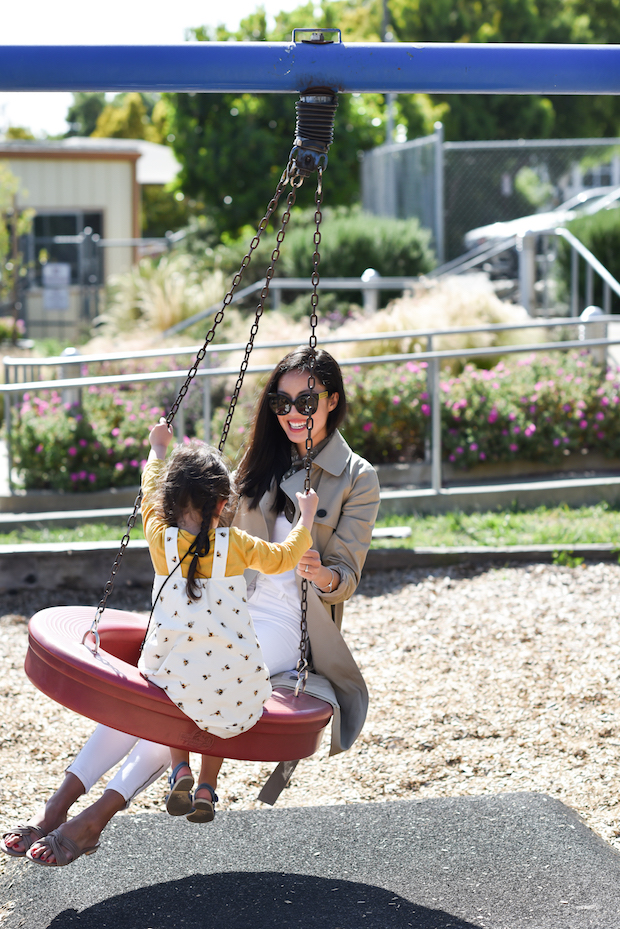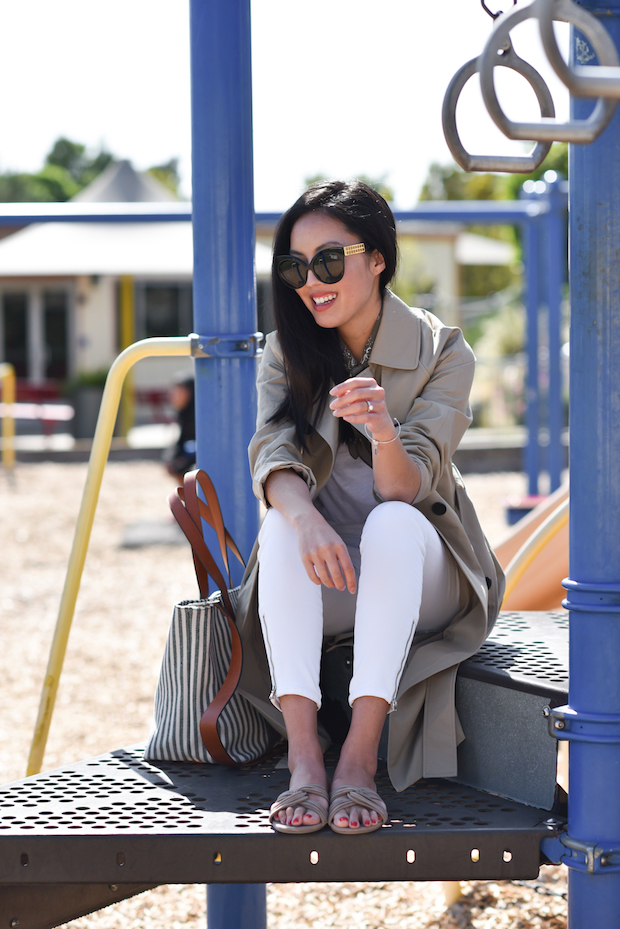 I'm feeling pretty lucky: I get to celebrate my third Mother's Day with my favorite girl this weekend. Lucia at three is a hoot: she is a natural little actress, with comedic timing even! She wants to wear dresses all of the time, loves to climb trees and eats sushi.
After a really wet, stormy winter, we've had so much fun making time for the playground again. Running out the door to catch the last of the sunshine in my newest Sole Society sandals, armed with snacks, water and chalk in my bag, we do what we do best: play. This striped Sole Society tote is going to be a staple in my closet, it's the perfect casual bag for moments like these. Plus it's zippered at the top!
Thank you for visiting and hope you have a lovely weekend!
***
Items thanks to Sole Society:
Sandals (here)
Tote bag (zippered! here)
Bracelet (here)