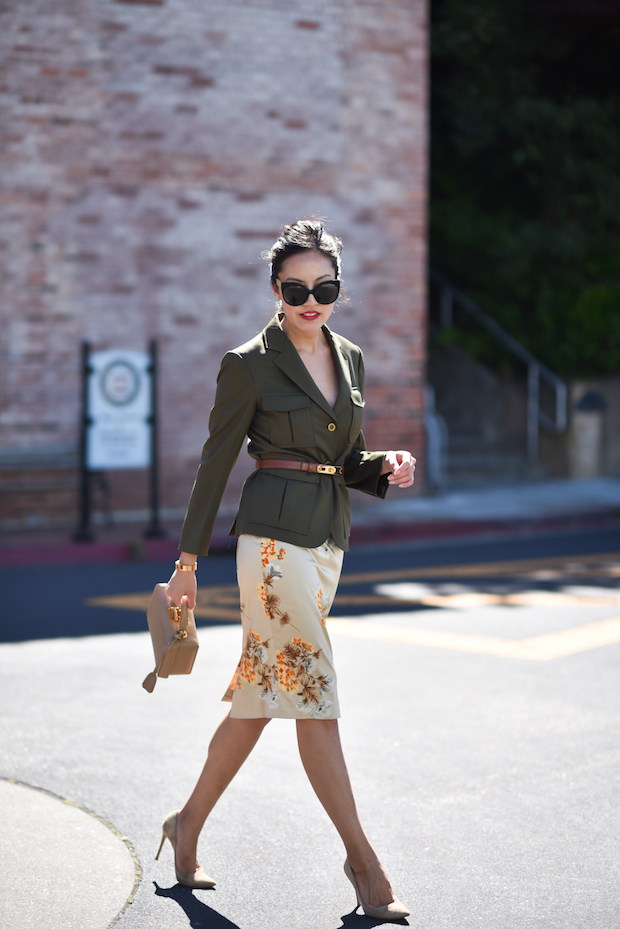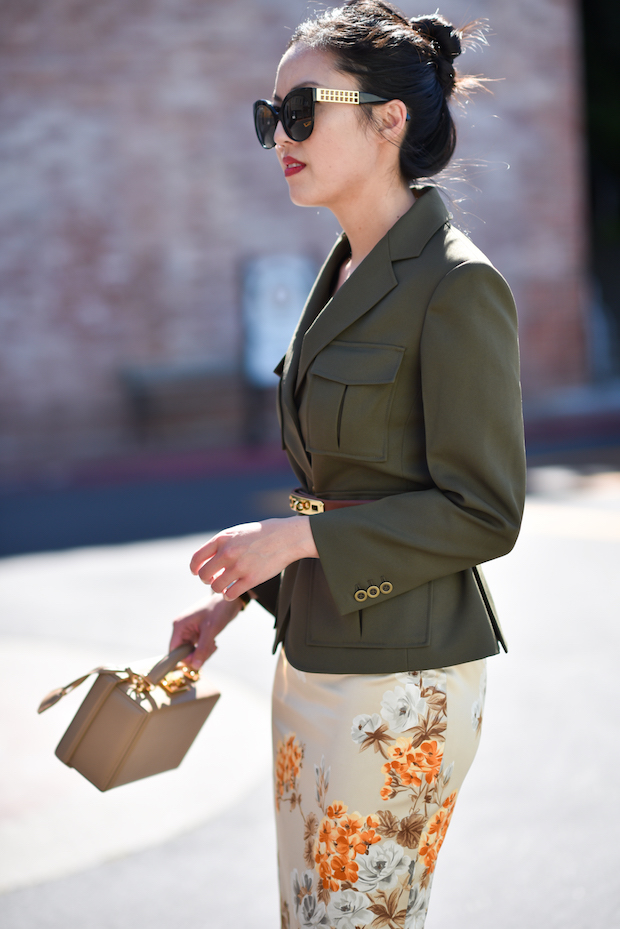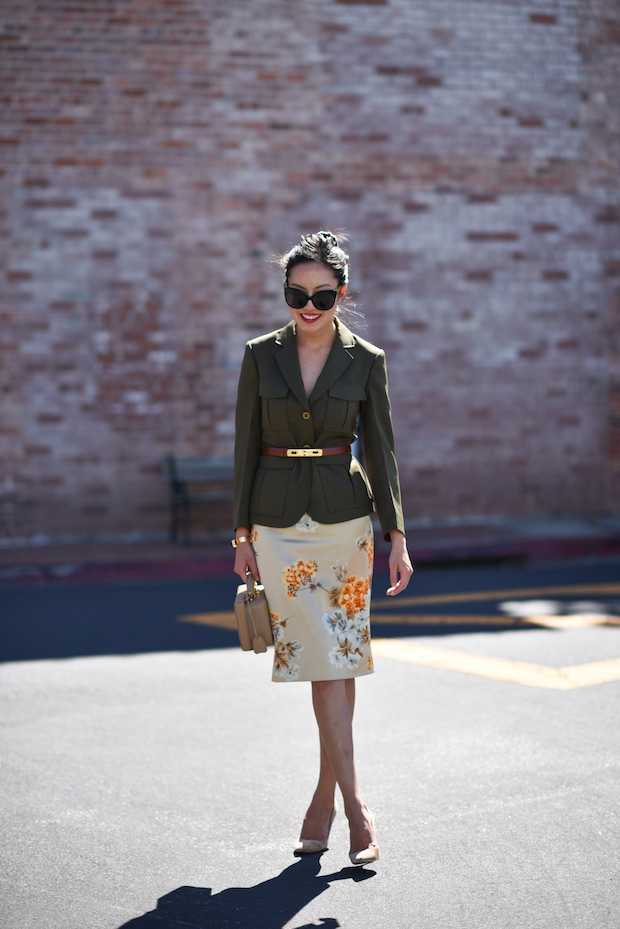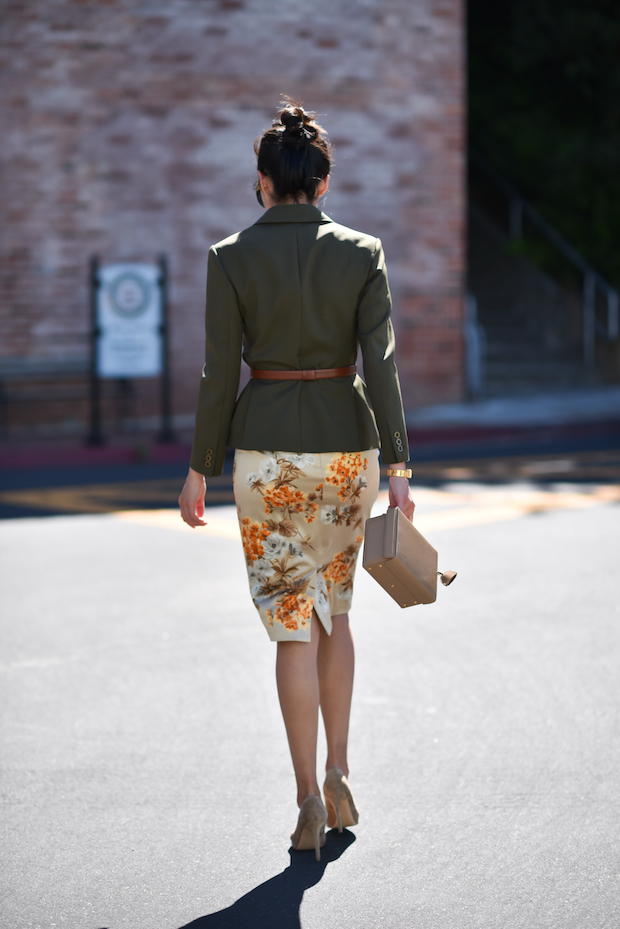 Three things:
This skirt (located the exact same one on consignment here!) – In my closet for *I think* 9 years, it has always been a special one. I found it during a huge sale here (and is it cheesy that I still remember the thrill of finding it in the sale section in the store?!)… I happened to be wearing it when my husband proposed to me… And it's one of the first skirts I wore when I started this blog. I'm pretty sure I can't ever part with it.
This blazer – A recent find and the fit is just fantastic. I love the shoulders, the cut of the waist, and all of the utilitarian details.
This lipstick – The color (Rouge Tentation): WOW! It's a powerful and striking red – my new favorite for when I need a boost of confidence.
Happy Friday and thanks for stopping by!
***
Blazer – Theory (on sale for $189! here)
Skirt – Dolce & Gabbana (exact same one found here on consignment | similar styles priced high to low: here, here, here and here)
Belt – Tory Burch (similar here for $35, similar here for $45 and similar here also by Tory Burch)
Purse – Mark Cross (so in love with this deep saddle color here, or in black here)
Heels – Gianvito Rossi (here)
Lips – Chanel "Rouge Tentation" (here)