A Very Neutral Summer, Indeed.
June 24, 2017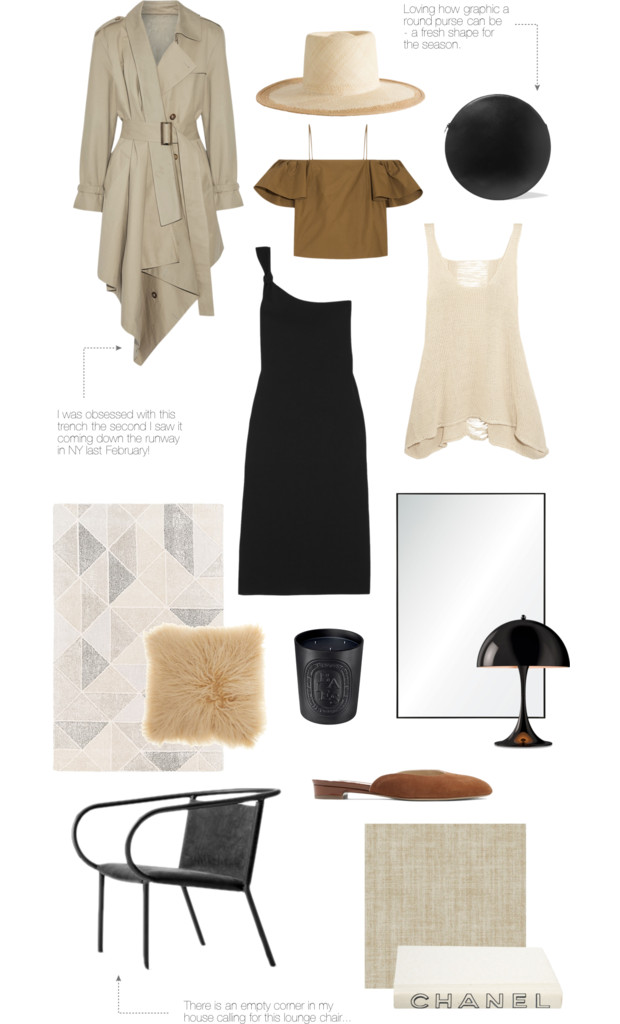 Not that I need to state the obvious, but this is my dream palette (for my closet and home!). Such a peaceful, relaxing set of colors.
The off-the-shoulder top is on sale, but it is Fendi…so here's one by Sea for less. I'm also really loving this table lamp, but there's a gold one that's similar for under $200 here. And seriously wishing that these mules were still available in my size, I've always found Paul Andrew flats to be comfortable! Hope you're having a wonderful, summery weekend and thanks for stopping by!
***
Trench (here) // Hat (here) // Off-the-shoulder top (here) // Round purse (here) // Mirror (here) // Table lamp (here) // Knit tank top (here) // Asymmetrical dress (here) // Linen wallpaper (here) // Chanel reclaimed book art (here) // Candle (here) // Mules (here) // Chair (here) // Rug (here) // Pillow (here)
All of the items above can be found here: