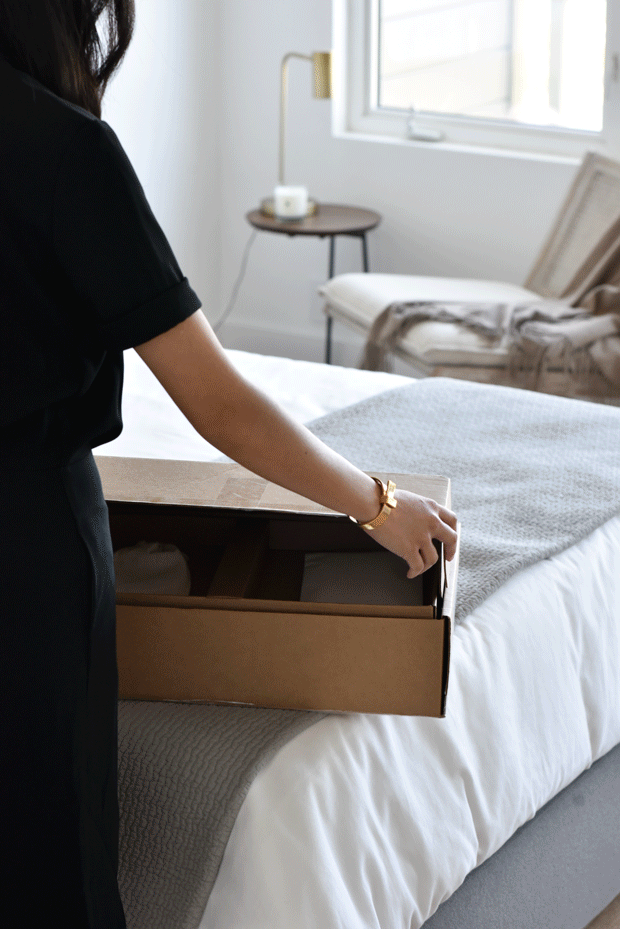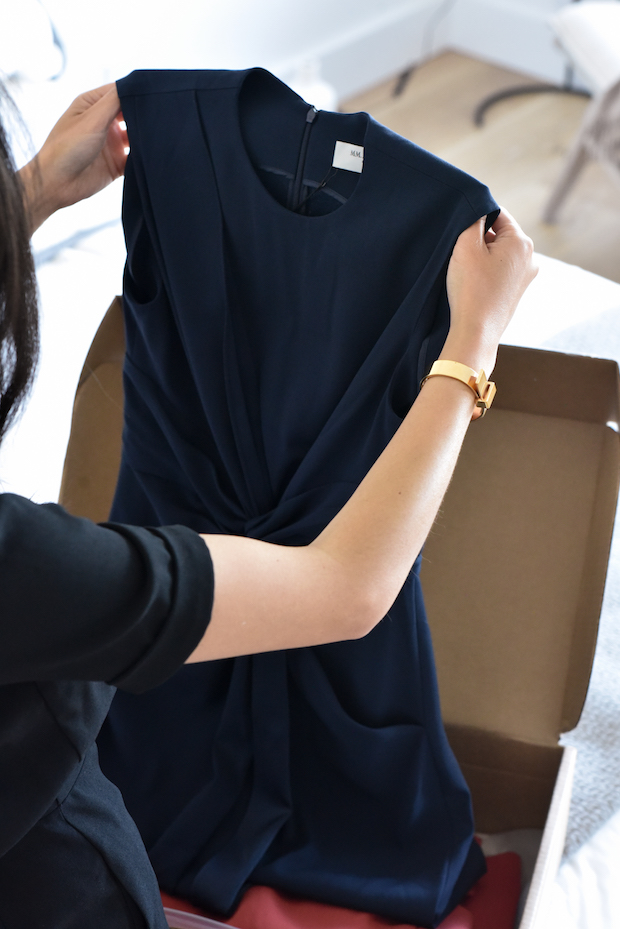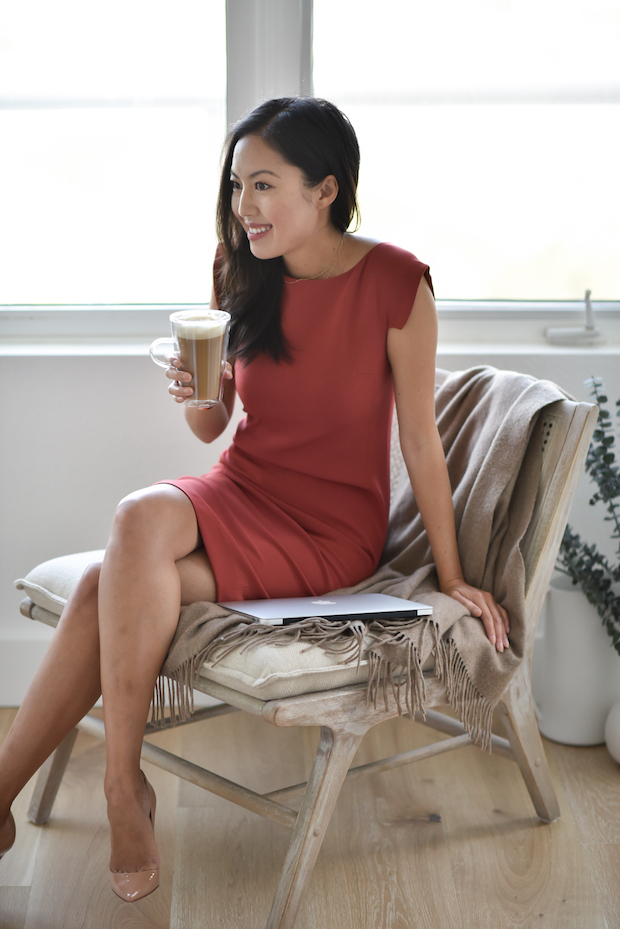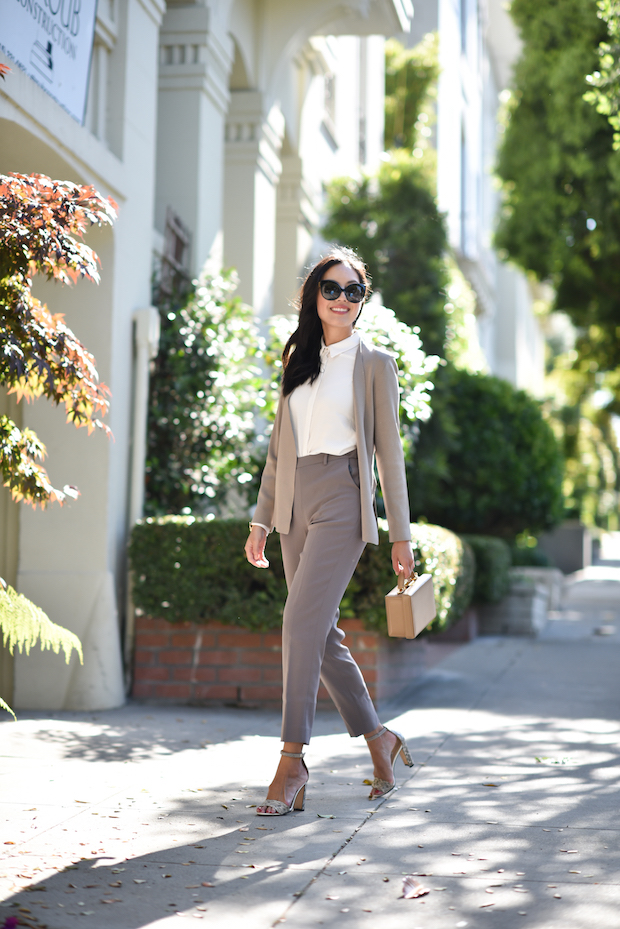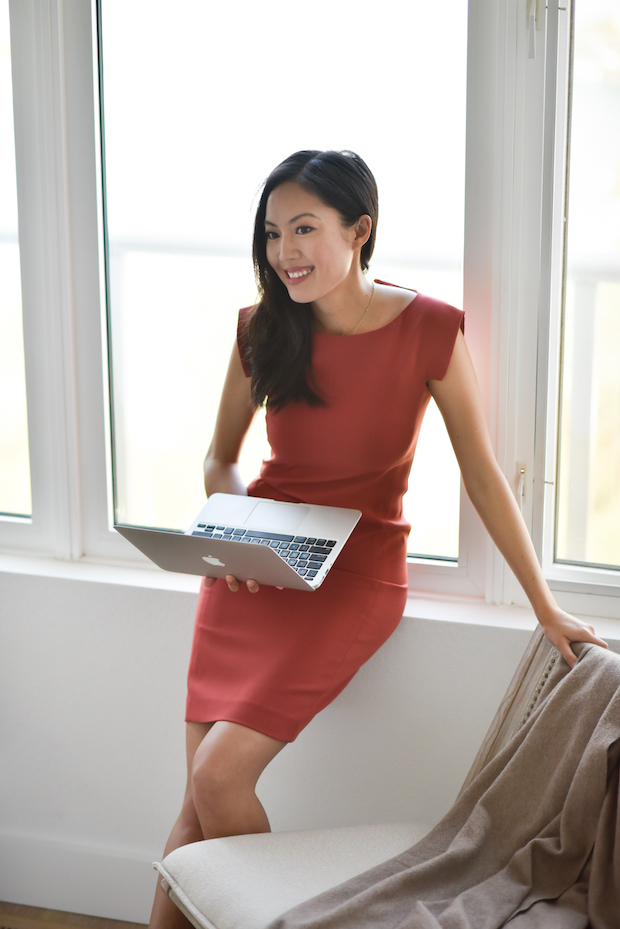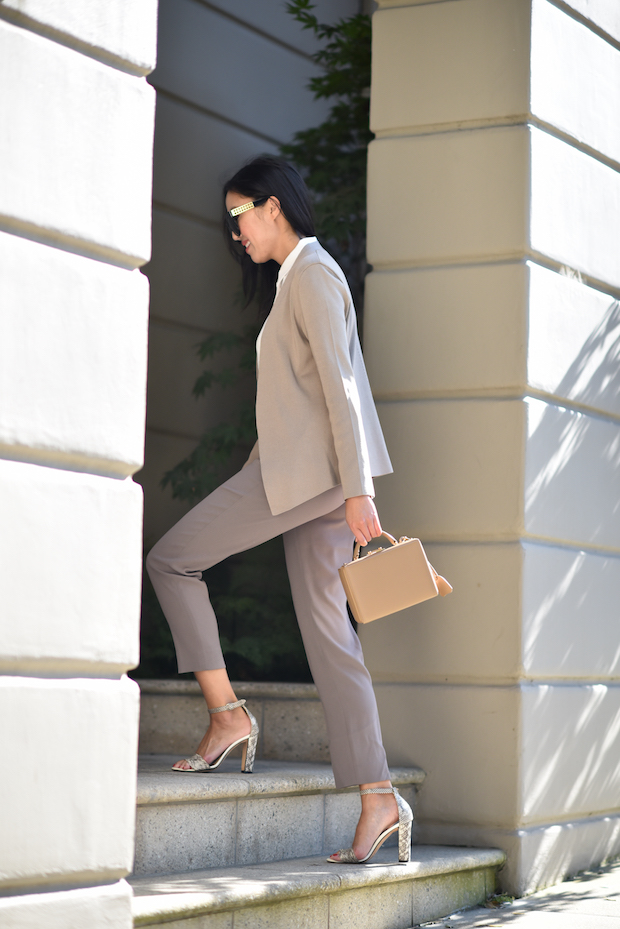 Good morning and happy Monday! I've been a fan of MM.LaFleur for a long time and was so excited to finally try the Bento Box, a selection of 4-6 work wardrobe staples hand-picked for you based on your style and fit preferences.  Of the five garments I received, all except the jardigan are machine-washable. It's not a subscription service and there's no commitment – return what doesn't work and keep only what you love! I've always been so impressed with the quality in their pieces and this selection is no different: the fabric is elegant but unfussy (with the perfect amount of stretch!), the tailoring is refined and always unique (the dresses graze the body just perfectly). My favorite of this bunch is the cinnamon-colored dress. It's a muted shade of red, so I'm not as self-conscious (red can be overpowering sometimes!), and the shoulder detail is so chic. My summertime work wardrobe refresh: complete! Try a Bento Box here.
PS: My all-time favorite black dress (and the one that had a 1000+ person waiting list a while back) is also by MM.LaFleur: here!
Thank you so much for visiting and hope you have a great start to your week!
***
The Sarah 7.0 Dress in Chili Flake (here)
The Taylor Dress in Galaxy Blue (here)
The Woolf Jardigan in Taupe Pearl (here)
The Lagarde 2.0 Shirt in Cream (here)
The Vesterbro Trouser in Dark Clay (here)
The Bridle Belt in Natural (here)