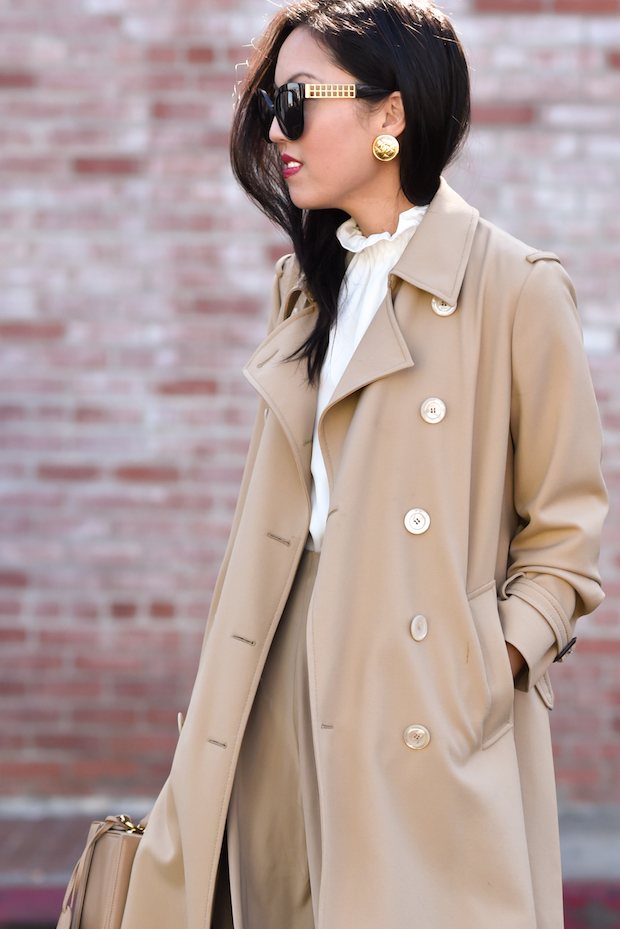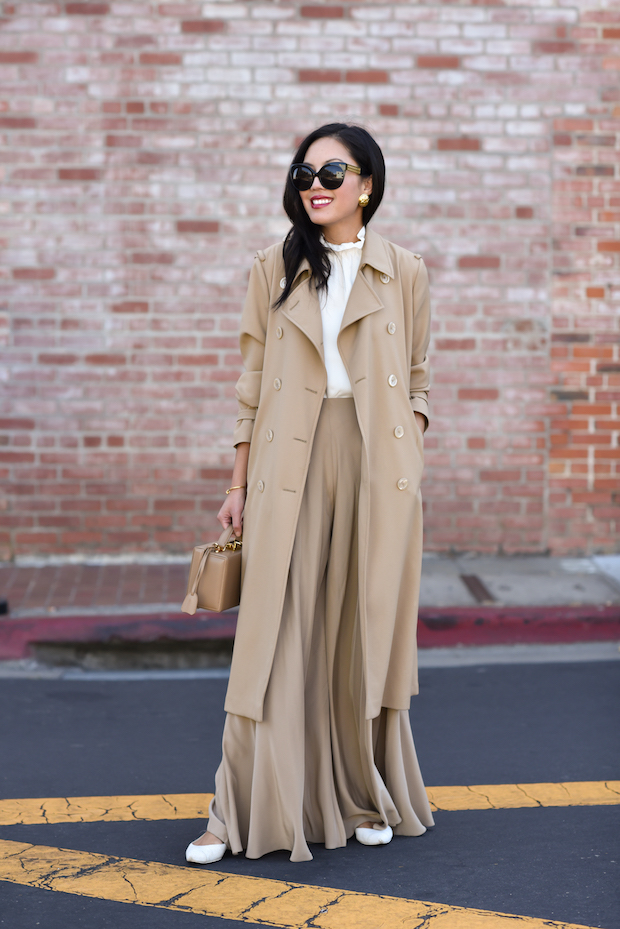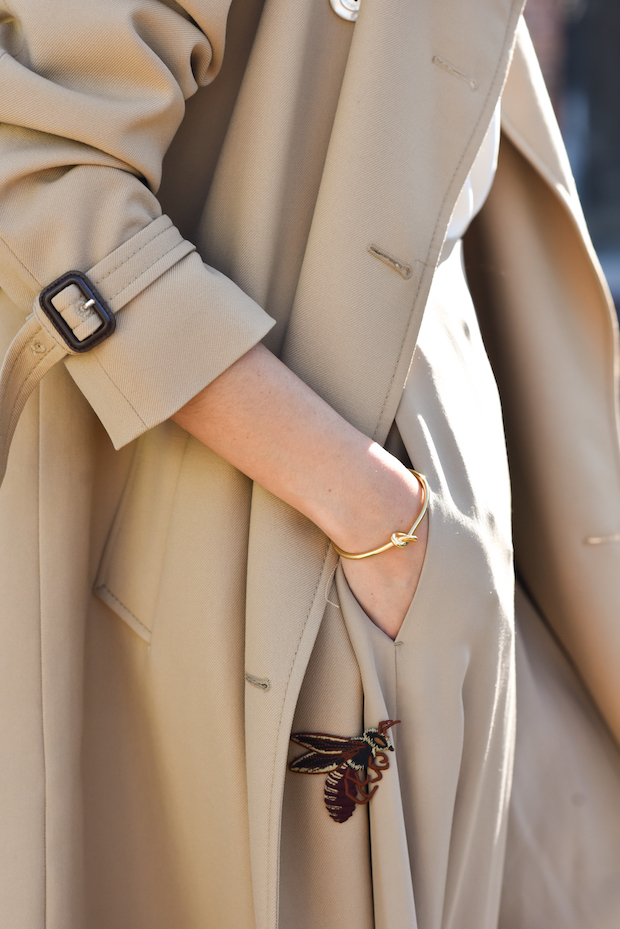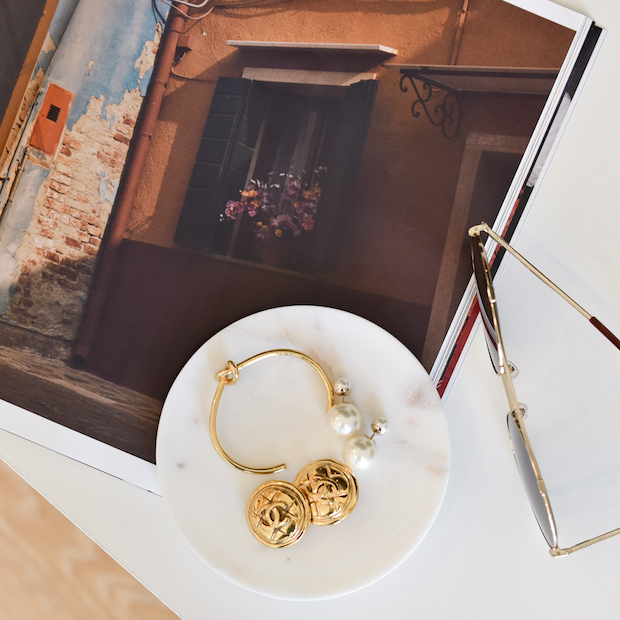 Happy Tuesday! Excited about today's post because I feel like I have a whole new closet of designer jewelry!
…and not because I went on a shopping spree…
I joined Switch.
To describe it in just 5 words: it's Netflix for designer jewelry. It's giving me access to jewelry I've always "heart-eyed", have wanted to try, or have had on my wishlist. In my first shipment, I finally got to try the Dior pearl earrings, as well as a vintage pair of Chanel clip-ons, and a Celine bracelet (I wear my Celine bracelet all the time but have always loved this knot version!). As soon as I get tired of these pieces, I'll be sending them back  for my next selection of jewelry. Loved the concept the moment I heard about it and excited to continue trying it out over the next month! You can try it out here.
Thanks for visiting!
***
Earrings – Vintage Chanel via Switch (here | join here!)
Bracelet – Celine via Switch (here)
Trench – Gucci (found a similar one with the same pleated back for less here)
Top – Lafayette148 (here)
Pants – The Row (from last sale season last year)
Sunglasses – Linda Farrow (still in silver here)
Bag – Mark Cross (here)
Lips – Shiseido "Bloodstone" (here)