Milestones and Moments
September 18, 2017
We hit a pretty big milestone last month: Lucia turned 4. But amidst all the celebrations with family and friends, presents and sweet treats, it was easy to forget that it was a meaningful moment for me personally too. Just 4 years ago I was still pregnant, worried about labor and completely unaware of what it truly meant to be Lucia's mom.
And just like that… when she was born, my world was different. Incredible. Full of love.
But I was so fascinated by the changes Lucia went through daily that I didn't stop to appreciate the changes I was going through as well. Taking a moment to reflect: I am so much more patient. Where did these reserves of patience come from?! I cook (often!) and healthy. I used to rely on a solid 8 hours and thought I couldn't manage with any less – I'm so much stronger than I thought I was (and in more ways than just sleep). I'm taking better care of myself, so I can take better care of my family.
Four years of motherhood and I am no expert, that's for sure. Lucia reminds me everyday that parenting is (and will remain) a book full of questions but with no answer guide attached. The journey is still just beginning but I'm so proud of where it's taken me so far.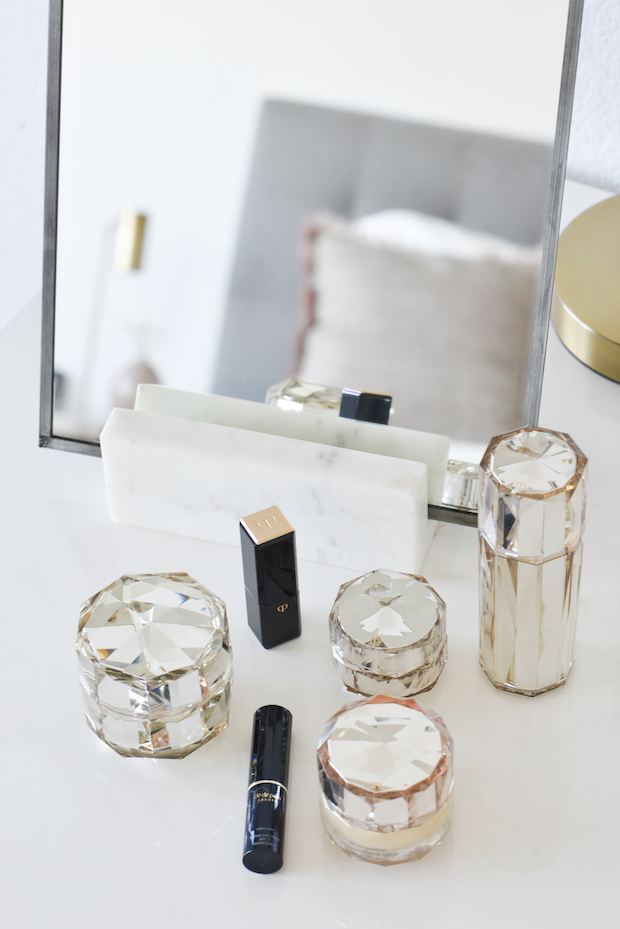 Taking this moment of personal reflection to achieve a moment of radiance with a favorite: Clé de Peau Beauté. After using their incredible concealer for years (I not so subtly mentioned my love for it dating back to 2015 here, here, and here!), I was so thrilled when they asked me to try their newest product Clé de Peau Beauté The Foundation. And the timing was perfect: I wanted to celebrate Lucia's 4th birthday feeling my most radiant self.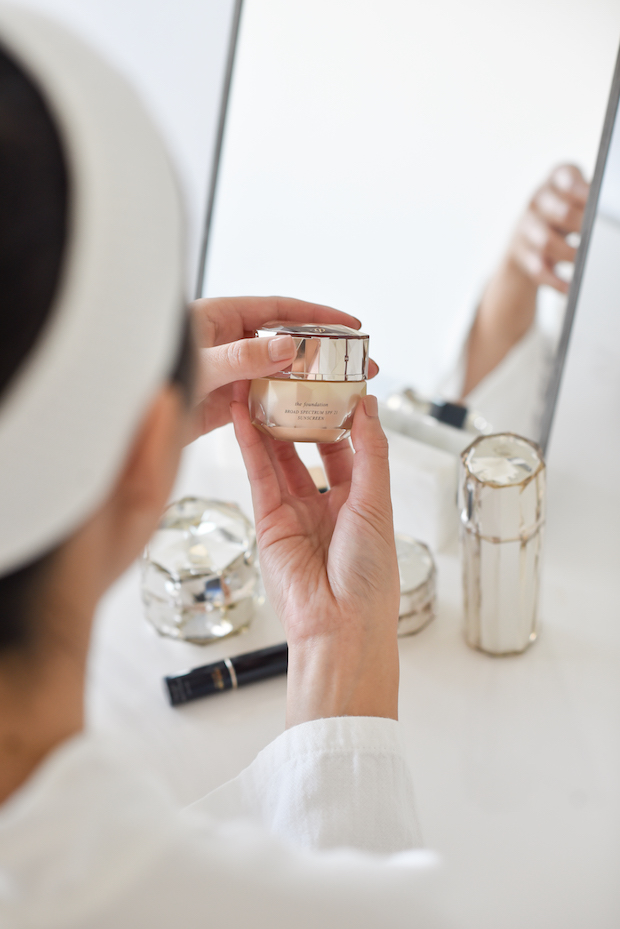 The Foundation is luxurious and hydrating, a perfect mix of both skincare and make-up. It goes on feeling like a rich creamy moisturizer, but it leaves my skin even-toned and radiant throughout the day. I love knowing that this foundation is doing more than just providing natural-looking coverage: it's also working hard to moisturize and repair environmental skin damage while I'm wearing it.
I'm also currently wearing an updated formulation of their award winning (and best in my book!) The Concealer, now with Broad Spectrum SPF 25. I apply it directly to my undereye area and use their concealer brush to blend outwards and around the inner corners of my eyes.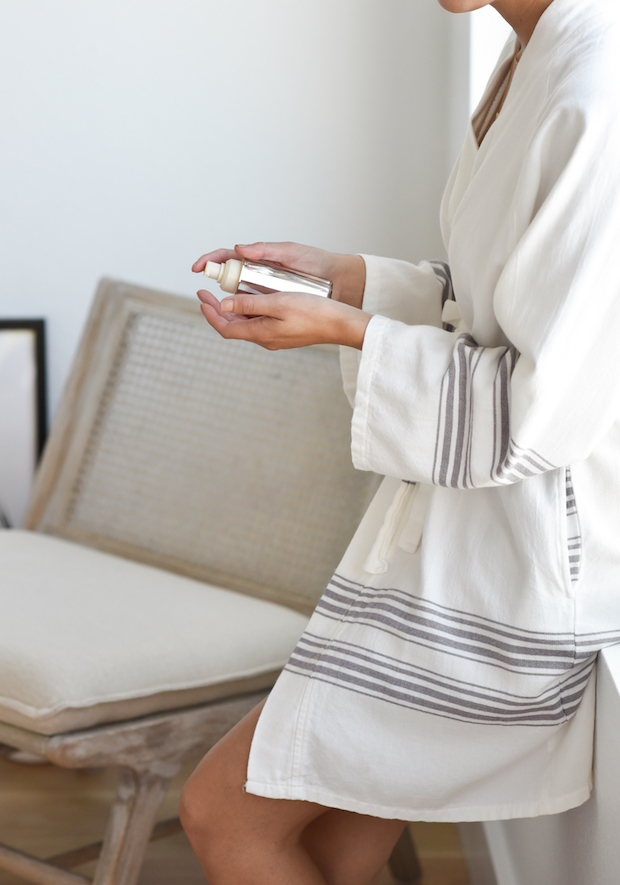 Also enhancing my radiant moment for this milestone? La Crème (a luxurious, multi-benefit cream targeting fine lines, dark spots and skin damage caused by environmental stress), Le Sérum (a skin-strengthening beginning layer for the skin, after cleansing), and Intensive Eye Contour Creme (which I love! After using it at night, I wake up feeling like the cream has fully melted into my skin, leaving behind so much moisture and firmness). And because it's always the last step in my routine, as I was heading out the door for the festivities I applied Clé de Peau Beauté The Lipstick in a beautiful rose hue: Lotus Flower. I love the silky, semi-matte finish (and all the moisture it gives too!).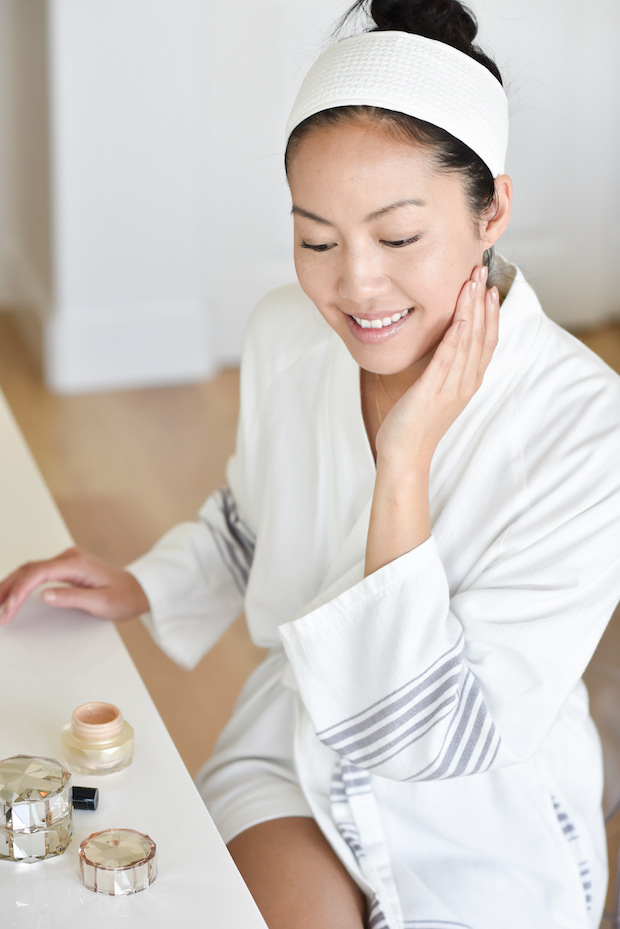 It was such a fun moment for us as a family: 4 years for a special little girl celebrating all the ways she's grown, 4 years as a family of three, and 4 years navigating this thing called motherhood. I'm looking forward to many more milestones and radiant moments! Thank you Clé de Peau Beauté for parntering with me on this post!
***
Clé de Peau Beauté The Foundation (here)
Clé de Peau Beauté La Crème (here)
Clé de Peau Beauté Le Sérum (here)
Clé de Peau Beauté The Concealer (here)
Clé de Peau Beauté Intensive Eye Contour Creme (here)
Clé de Peau Beauté The Lipstick (here)